Alternative wine grape varieties in Australia
The vast volume of wine made in Australia is made from just a handful of varieties. Here is a description of some of the more interesting wines made from other varieties.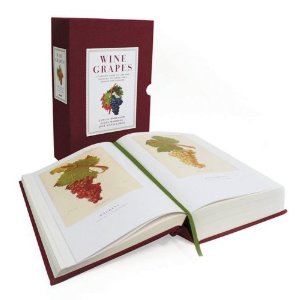 ---
The Vinodiversity site is about less common (aka alternative) grape varieties used commercially in Australia.
This site is based on information in a database that I have developed which contains information from about 1600 Australian wineries who have stepped out of the comfort zone of classic varieties .
I have excluded Cabernet Sauvignon, Chardonnay, Merlot, Pinot noir, Riesling, Sauvignon blanc, Semillon and Shiraz from discussion Vinodiversity. If you want information about wines made from these then you'll have to look elsewhere. Covering the 140+ listed is more than enough for me...and think of all the tasting I have to do.
The decision about which to include, and which to exclude is necessarily subjective. It reflects the bias and experience of the selector, but I have included a few varieties which are rapidly becoming mainstream in Australia.
My aim is to stimulate your interest in new varieties, rather than provide a complete encyclopedia.
Alternative varieties described on this site
Aglianico
|
Albarino
|
Aleatico
|
Alicante Bouchet
|
Aligote
|
Aranel
|
Arneis
|
Aucerot
|
Baco noir
|
Barbera
|
Bastardo
|
Biancone
|
Bianco d'Alessano
|
Blaufrankisch
|
Brachetto
|
Cabernet Franc
|
Carignan
|
Carina
|
Carmenere
|
Carnelian
|
Chambourcin
|
Chasselas
|
Chenin blanc
|
Cienna
|
Cinsaut
|
Clairette
|
Colombard
|
Cortese
|
Corvina
|
Counoise
|
Crouchen
|
Cygne blanc
|
Dolcetto
|
Doradillo
|
Dornfelder
|
Durif
|
Fiano
|
Flora
|
Fragola
|
Furmint
|
Gamay
|
Garganega
|
Gewurztraminer
|
Gouais blanc
|
Graciano
|
Grecanico
|
Greco di Tufo
|
Grenache
|
Grenache gris
|
Grillo
|
Gruner Veltliner
|
Harslevelu
|
Jacquez
|
Kerner
|
Lagrein
|
Lemberger
|
Lexia
|
Malbec
|
Malian
|
Malvasia
|
Marsanne
|
Marzemino
|
Mataro
|
Mavrodaphne
|
Melon de Bourgogne
|
(Pinot) Meunier
|
Mondeuse
|
Montepulciano
|
Moscata paradiso
|
Moscato
| |
Mourvedre
|
Muller Thurgau
|
Muscadelle
|
Muscat
|
Nebbiolo
|
Negroamaro
|
Nero d'Avola
|
Norton
|
Ondenc
|
Orange muscat
|
Palomino
|
Pedro Ximenez
|
Petit manseng
|
Petit Meslier
|
Petit verdot
|
Picolit
|
Picpoul
|
Pinot blanc
|
Pinot grigio/gris
|
Pinotage
|
Primitivo
|
Prosecco
|
Refosco
|
Riesling
|
Rondinella
|
Roussanne
|
Rubienne
|
Ruby Cabernet
|
Sagrantino
|
Saint Laurent
|
Sangiovese
|
Saperavi
|
Savagnin
|
Schonburger
|
Shalistin
|
Siegerrebe
|
Souzao
|
Sylvaner
|
Taminga
|
Tannat
|
Tarrango
|
Tempranillo
|
Teroldego
|
Tinto Cao
|
Tinta Negra Molle
|
Torrontes
|
Touriga
|
Trincadeira
|
Trebbiano
|
Tribidrag
|
Trollinger
|
Tyrian
|
Verdejo
|
Verdelho
|
Verduzzo
|
Vermentino
|
Villard blanc
|
Viognier
|
Zante
|
Zibibbo
|
Zinfandel
|
Have you checked out EST! Wine Tours Magazine?

Free from the App Store