Saperavi red wine variety

Saperavi is a red wine grape variety that is a native of Georgia in the former Soviet Union.
It was the most popular grape variety planted in many of the wine producing republics in the former Soviet Union.
The characteristic of the grapes of this exciting variety is the dark pink flesh and very dark skins, hence wines made from this variety are deeply coloured.  In fact the name of the variety means 'dyer' in the Georgian language.
Another notable characteristic of wines made from this variety is the high acid levels which makes it suitable for blending.
Saperavi is also used to make semi-sweet wiines and port-style fortified wines.
As you might expect, the variety is also capable of surviving extremely cold winters, hence it has attracted the attention of winegrowers in high altitude locations and inland regions.
There are reports of the wine having great aging potential.

Saperavi in Australia
A few Australian wineries are now using the variety.  It has been around for a decade or so and there are still only twenty or so producers.  This shows a lack of interest in the variety by growers and probably consumers as well.

Alex Russell Wines Riverland
Anderson Winery Rutherglen
Ballandeen Estate Granite Belt
Bassham Riverland
Billy Button Alpine Valleys
Boyntons Feathertop Alpine Valleys
Chateau Mildura Murray Darling
Cirami Estate Riverland
Clovely Estate South Burnett
Domain Day Barossa Valley
G Patritti & Co McLaren Vale
Gapsted Alpine Valleys
Hugh Hamilton McLaren Vale
King River Estate King Valley
La Cantina King Valley King Valley
Massena Wines Barossa Valley
Oak Works Riverland
Ridgemill Estate Granite Belt
Rolf Binder Barossa Valley
Rookery Wines Kangaroo Island
Symphonia King Valley
Ten Miles East Adelaide Hills
Two Hands Barossa Valley
edited 3 June 2019
Patritti Saperavi from the Barossa Valley
Saperavi wines and food
Wines made from Saperavi can be paired with a variety of foods.
The strong flavour and and firm texture suggests that it would be suitable with game dishes or hearty winter fare.
The classic Georgian meat dish mtsvadi would make an ideal accompaniment to Saperavi wine.
[Photograph: Courtesy of Georgian National Tourism Administration]
Learn More about Grape Varieties
Get your copy of
De Long's Wine Grape Varietal Table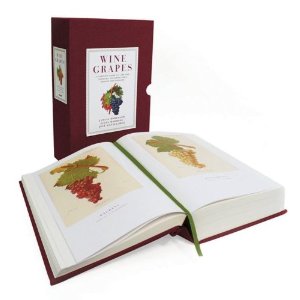 Wine Grapes by Jancis Robinson, Julia Harding and José Vouillamoz
An Offer from our online Wine Shop Partner
Tempranillo tantalisers
This dozen contains 2 bottles from each of six different producers in several regions. It gives you a good overview of the styles of Australian Tempranillo.
---
Was this info what you wanted?  

Use the search box below to find more.
Before you go
Please subscribe to my newsletter...

I promise not to abuse your inbox. You will receive no more than three emails per month, most often just one, and you can unsubscribe at any time.