Verduzzo white wine variety
Verduzzo is a white wine variety which is best known in the North East Italian Region of Friuli.
There are two distinct, but similar varieties with this name - Verduzzo Friulano and Verduzzo Trevigiano.  The first named is generally more highly regarded.
In the Italian region of Friuli (located to the north and east of Venice) Verduzzo is grown in a number of DOC's, namely Aquileia, Colli Orientali, Grave, Isonzo, Latisana and Lison-Pramaggiore.
Dry, off dry and sweet versions are made. The sweet wines are made by fermenting semi-dried grapes.
Dry wines made from Verduzzo are often regarded as lacking in character but some display astringency due to the relatively abundant tannin. The sweet wines are often quite golden in colour and are more highly regarded.

Friuli region of NE Italy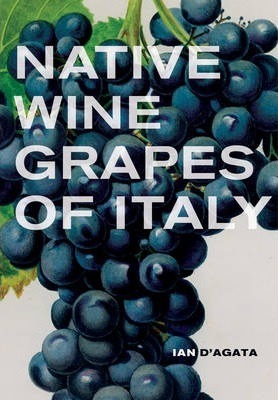 This book is available from Book Depository Free worldwide shipping
Verduzzo in Australia
This variety has been around for a decade or so.  
Just a few Australian winemakers are using the variety, both for sweet and dry white wines, but it is fair to say that no Australian Verduzzo has generated much excitement...yet.
It may have a minor role in some cooler regions.
Australian Producers of Verduzzo
Billy Button Alpine Valleys
Briar Ridge Mornington Peninsula
Carillon Wines Orange
Cosmo Wines Yarra Valley
Lazzar Wines Mornington Peninsula
Pepper Tree Wines Orange
Pizzini Wines King Valley
Sam Miranda King Valley
Tallavera Grove Winery Hunter Valley
Updated 8 October 2022
The flavours of Verduzzo
Sweet wines from this variety are generally more highly regarded. They have honeyed flavours to counteract the astringent tannins.  They are known to age well.
Don't be afraid to serve the sweeter wines with antipasto.  In Udine province of Friuli, where this variety is most commonly grown the local specialty is prosciutto _ thin slices of dry ham preferably from the village of San Daniele. An ideal accompaniment to a glass of off dry Verduzzo.
Other Italian white Wine varieties in Australia
Arneis
|
Bianco d'Alessano
|
Cortese
|
Fiano
|
Friulano
|
Garganega
|
Greco di Tufo
|
Grillo
|
Moscato Giallo
|
Picolit
|
Prosecco
|
Trebbiano
|
Verduzzo
|
Vermentino
---
One of the best books about Italian wine grape varieties is Ian d'Agata's Native Wine Grapes of Italy
An Offer from our online Wine Shop Partner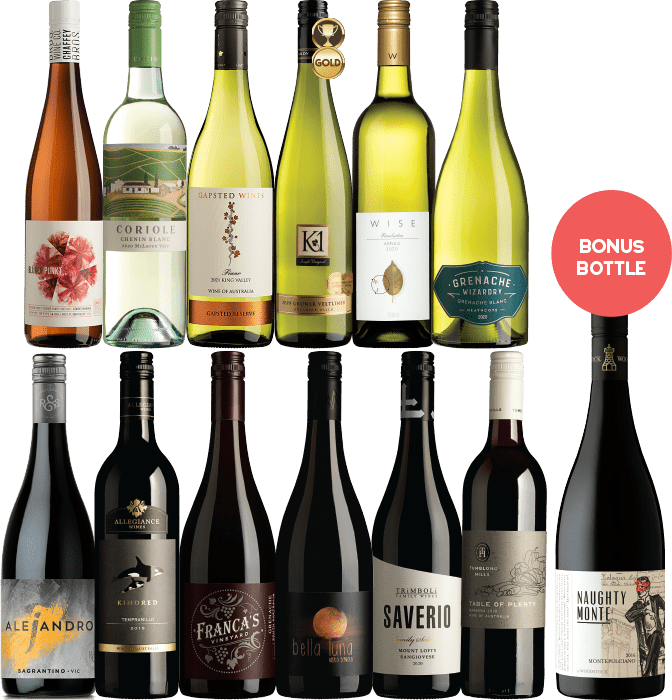 Euro Style Christmas Wines
Expand your horizons this summer - 
Six whites - 
Gewurztraminer, Fiano, Grenache Blanc, Gruner Veltliner, Arneis and Chenin Blanc.
Six reds -
Sagrantino, Montepulciano, Sangiovese, Nero d'Avola, Tempranillo, Grenache.
Together they  make up a fine survey of the major alternative wine varieties made in Australia today by some of our best winemakers across Australian regions. 
Also available as all reds and all whites dozens.
And at a great price..
---
---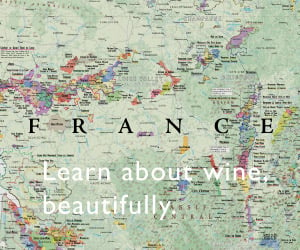 Was this info what you wanted?  

Use the search box below to find more.
Before you go
Please subscribe to my newsletter...

I promise not to abuse your inbox. You will receive no more than three emails per month, most often just one, and you can unsubscribe at any time.