Garganega Wine In Australia
Garganega originates in the Veneto region of North West Italy. It is well known as a vigorous high yielding variety and needs careful management in the vineyard.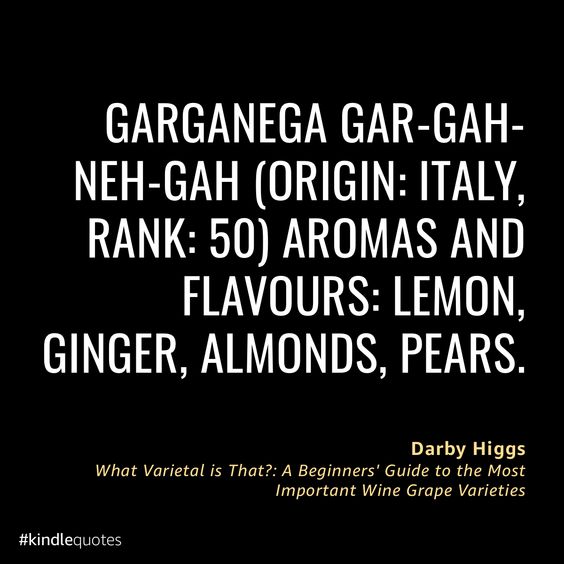 According to this book, Gargenega is the 79th most common variety in terms of area planted globally.

Garganega is best known for producing the popular Italian white wine Soave. 
Soave is a dry white wine from several DOCG regions in Veneto that must contain at least 70% Garganega. Trebbiano or Malvasia are common blending partners with Garganega in Soave.
Soave wines used to be thin acidic and fairly neutral. at least at the cheaper end.  Nowadays they tend to be a little richer with light aromatics, especially when blended.

Recent DNA profiling has revealed that Garganega is genetically identical to the Sicilian variety Grecanico Dorato. Under this name in Sicily it is used alone and in blends to make quality dry white wines.
Garganega is also as a parent for many other important Italian wine grape varieties.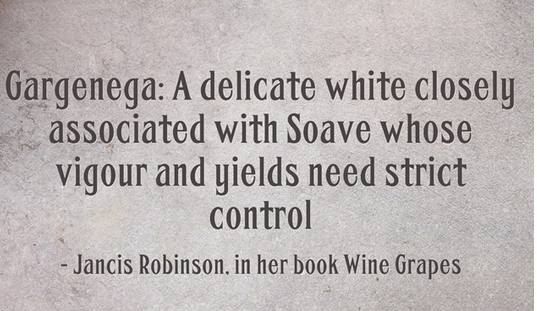 Garganega in Australia
There are a few Australian growers and winemakers interested in this variety, but it has yet to make an impact on the Australian scene.
Billy Button Alpine Valleys
Dal Zotto Estate King Valley
Domain Day Barossa Valley
Fetherston Yarra Valley
Kaesler Barossa Valley
Longleat Wines Goulburn Valley
Morrisons of Glenrowan Glenrowan
Mount Towrong Macedon Ranges
Pondalowie Bendigo
Politini* King Valley
Primo Estate McLaren Vale
Range Life King Valley
Redbank Victoria King Valley
Romavilla Queensland Zone
*Politini Grow Garganega under its Sicilain name of Grecanico
Updated 30 Dec 2020
Other Italian White Wine Varieties used in Australia
Arneis
|
Bianco d'Alessano
|
Cortese
|
Fiano
|
Garganega
|
Greco
|
Grillo
|
Malvasia
|
Prosecco
|
Trebbiano
|
Verduzzo
|
Vermentino
---
One of the best books about Italian wine grape varieties is Ian d'Agata's Native Wine Grapes of Italy
An Offer from our online Wine Shop Partner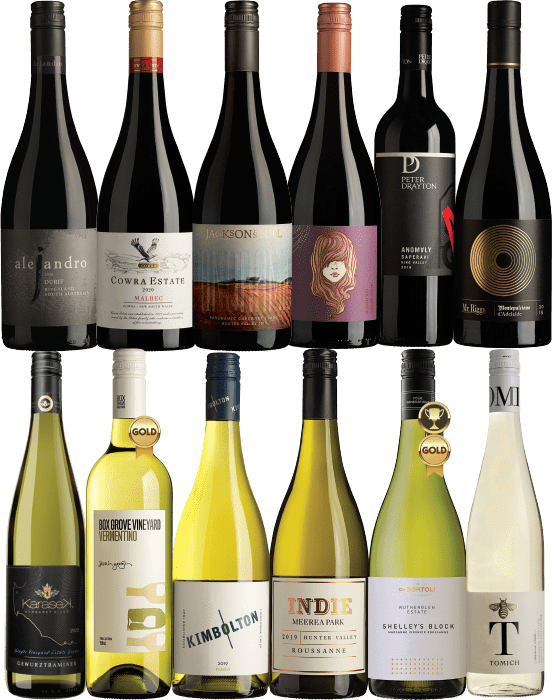 A mixed dozen, Six whites, Six reds. Different regions, different producers - the ideal way to broaden your vinous horizons. Also available as 2x6 reds or 2x6 whites.
---
Was this info what you wanted?  

Use the search box below to find more.
Before you go
Please subscribe to my newsletter...

I promise not to abuse your inbox. You will receive no more than three emails per month, most often just one, and you can unsubscribe at any time.