Hunter valley Wine region
This is Australia's oldest wine region, and certainly one of the best known.
Some writers, including James Halliday, divide this area into two regions,
The Upper Hunter around the towns of Musselbrook, Denman, Aberdeen and Scone
The Lower Hunter around Singleton, Cessnock and Maitland.
These are not official regions, officially it is the Hunter Valley Zone which includes the Hunter Region. Broke-Fordwich is a registered subregion.

An Offer from our online Wine Shop Partner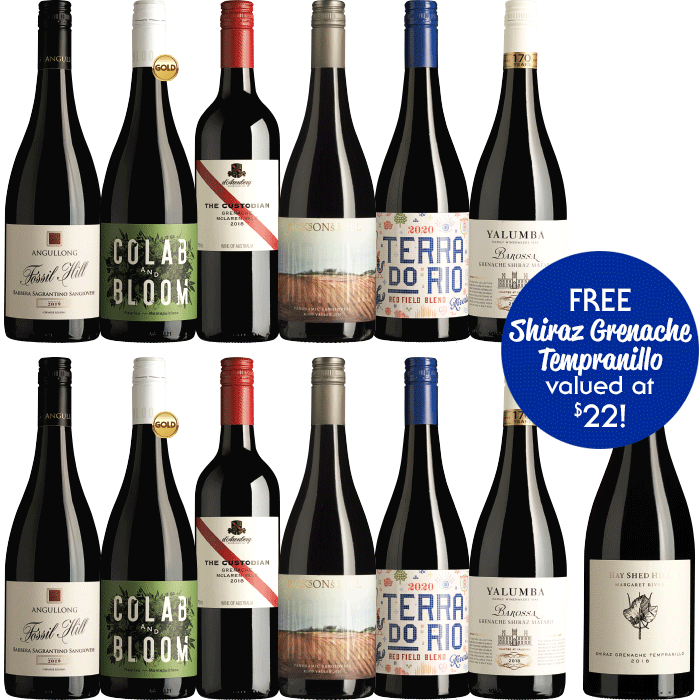 Med Red offer. Includes two bottles of each of six wines, different producers, different regions, different alternative varieties and blends. Plus a bonus bottle. All at an affordable price.
---
History of the Hunter region

In the years immediately after European Settlement, the rich agricultural land along the Hunter Valley was quickly developed to supply the nearby settlement of Sydney.
In the early Nineteenth Century Colonial New South Wales needed to find commercial crops to move the colony from being entirely dependent on its status as an offshore prison. Viticulture was an obvious choice as the product was easily exported to the mother country. Under the influence of James Busby the Hunter Region became the focus of the emerging wine industry after the 1820s.
A series of boom and bust, driven by factors both inside the the wine industry and the broader economy has unfolded over the past 180 years.  The are planted to vines has fluctuated widely. The last boom peaked in about 2005.  Competing land uses and competition from other Australian regions are now putting on the squeeze and the area under vines is declining rapidly.
viticulture and Varieties in The Hunter valley
The climate in the Hunter Wine Region is warm and humid from a viticultural view, but generations of growers and winemakers have developed some distinctive wine styles. Gladstones believes that the region is able to produce table wines of higher quality than the heat summation data suggest because the temperatures during the last month of ripening are lower than those experienced in regions with similar heat summation.
The outstanding white wine of the region is Semillon, which was formerly known as Hunter Riesling. It was even marketed in a Riesling bottle. Hunter Semillon is a refreshing but unexceptional wine when young but develops into a complex and beautiful wine with age.
The Shiraz of this region is also known for its ageing ability. The list of alternative varieties grown in the region is dominated by Chambourcin and Verdelho, both of which thrive in warmer humid climates.  Barbera is used by a substantial number of winemakers.
Over the past few years a wider range of varieties have been introduced, notably Tempranillo, Sangiovese and the southern Italian whites Vermentino and Fiano.
Many wineries in this region source grapes from cooler regions of New South Wales such as Mudgee and Orange.
Alternative varieties in the Hunter region 
Adina Vineyard Sangiovese
Allandale Chambourcin, Gewurztraminer, Sangiovese
Aramis Barbera, Chambourcin, Durif, Meunier
Audrey Wilkinson Arneis, Gewurztraminer, Malbec, Moscato, Tempranillo
Ballabourneen Wines Chambourcin, Gamay
Benwarin Wines Chambourcin, Sangiovese
Bilgavia Wines Fiano, Tempranillo
Bimbadgen Barbera, Fiano, Nebbiolo, Tempranillo, Vermentino
Briar Ridge Vineyard Albarino, Gewurztraminer, Fiano, Gruner Veltliner, Tempranillo, Verduzzo, Vermentino
Brokenwood Wines Nebbiolo, Roussanne, Sangiovese
Calais Estate Chambourcin, Vermentino
Camp Road Estate Barbera
Capercaillie Chambourcin, Durif, Gewurztraminer
Catherine Vale Vineyard Arneis, Barbera, Dolcetto
Cockfighters Ghost Barbera, Nebbiolo, Sangiovese
Colvin Wines Sangiovese
Comyns and Co Gruner Veltliner, Tempranillo
Dalwood Tempranillo, Touriga
David Hook Wines Barbera, Nebbiolo, Sangiovese, Vermentino
De Iuliis Montepulcianoo, Pecorino, Sangiovese, Tempranillo, Touriga
Dimbulla Tempranillo
Dirt Candy Barbera, Fiano, Vermentino
Domaine De Binet Barbera, Fiano, Graciano, Nebbiolo, Tempranillo, Touriga
Drayton Family Wines Tempranillo
Ernest Hill Wines Chambourcin, Gewurztraminer, Tempranillo
First Creek Barbera, Tempranillo, Vermentino
Glandore Estate Gewurztraminer, Malbec, Nebbiolo, Savagnin, Tempranillo
Greeenway Wines Fiano
Hart and Hunter Fiano
Honeytree Estate Clairette
Horner Marsanne, Piquepoul
Hungerford Hill Corvina, Fiano, Gewurztraminer, Tempranillo, Vermentino
Iron Gate Tempranillo
Ironbark Hill Estate Moscato, Tempranillo, Tyrian
Ivanhoe Wines Chambourcin, Gewurztraminer
Jacksons Hill Vermentino
Jubilee Wines Chambourcin
Keith Tulloch Wine Malbec, Marsanne, Roussanne, Tempranillo
Kelman Vineyard Tempranillo
Kevin Sobels Wines Chenin Blanc, Gewurztraminer, Petit Verdot, Sangiovese
Krinklewood Tempranillo
Kurrrajong Estate Barbera, Tempranillo
Leogate Estate Gewurztraminer, Tempranillo
Little Wine Company Barbera, Gewurztraminer, Pecorino, Sangiovese, Tempranillo, Vermentino
Margan Family Albarino, Barbera, Graciano, Tempranillo
Meera Park Marsanne, Roussanne
Mercer Barbera, Malbec, Montepulciano, Nero d'Avola, Vermentino,
Mistletoe Wines Sangiovese
Montebello Estate Orange Muscat, Sangiovese, Vermentino
Moorebank Vineyard Gewurztraminer
Mount Broke Wines Barbera, Tempranillo
Mount Eyre Chambourcin, Fiano, Negroamaro, Nero d'Avola
Mount Pleasant Fiano, Tempranillo, Touriga
Mount View Estate Durif
Mount Vincent Estate Sangiovese
Oakvale Chambourcin, Sangiovese
å
Pepper Tree Wines Aglianico, Fiano, Cabernet Franc, Gewurztraminer, Tannat, Verduzzo, Zinfandel
Peter Drayton Wines Arneis, Barbera, Montepulciano, Saperavi, Tempranillo, Tyrian, Vermentino
Piggs Peake Winery Barbera, Marsanne, Sangiovese, Touriga, Zinfandel
Pokolbin Estate Nebbiolo, Sangiovese, Tempranillo
Quid Pro Quo Fiano, Gamay, Negroamaro, Nero d'Avola, Sangiovese, Touriga, Zinfandel
Racecourse Lane Wines Sangiovese
Saddlers Creek Wines Aglianico, Arneis, Vermentino
Scarborough Wine Vermentino
Stomp Fiano
Stonehurst Cedar Creek Chambourcin
Talits Sangiovese
Tallavera Grove Winery Aglianico, Negroamaro, Sagrantino, Tempranillo, Verduzzo, Vermentino
Tamburlaine Cabernet Franc, Chambourcin, Malbec, Marsanne
Tempus Two Arneis, Durif, Gewurztraminer, Graciano, Marsanne, Moscato, Prosecco, Sangiovese, Tempranillo, Zinfandel
The Little Wine Company Barbera, Gewurztraminer, Pecorino, Sangiovese, Tempranillo, Vermentino
Tinklers Tempranillo
Travertine Estate Chambourcin, Fiano, Tannat
Tulloch Barbera, Sangiovese, Tannat, Tempranillo
Undercliff Chambourcin
Vinden Estate Alicante Bouschet, Gamay, Tempranillo
Wandin Valley Estate Barbera
Whispering Brook Arinto, Touriga
Windsors Edge Tempranillo, Tinto Cao, Touriga
Wren Estate Gruner Veltliner, Vermentino
Wright Family Wines Chambourcin
Quid Pro Quo Fiano, Gamay, Negroamaro, Nero d'Avola, Sangiovese, Touriga, Zinfandel
Updated 1 May 2023
Buying wine from the Hunter valley
Vinodiversity's online wine partner often has special offers of wine from this region.  You can often get a mixed dozen at bargain prices.
Visiting the Hunter Valley
Visiting the Hunter Valley an easy day trip from Sydney. But there is so much to see and do that you may be tempted to stay a few days.
There is plenty of quality accommodation available.
Perhaps you can use Vinodiversity's Wine Country Hotel Booking Service to seek out the best deal.
Do you have a wine related business in this region?
Ask Darby for details of how you can sponsor this page.
NSW Wineries on Pinterest
---
---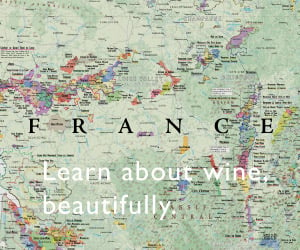 ---
Was this info what you wanted?  

Use the search box below to find more.