Mudgee Wine Region
Mudgee is yet another Australian wine region whose history can be divided into two distinct phases, the first during the gold era in the middle 19th Century and a second modern phase dating from the 1960s.
Mudgee is on the inland side of the Great Dividing Range about 250km West of Sydney. Its location is just across the Divide from the Hunter Valley, but the climate in Mudgee is much more continental. The altitude of the region, about 450m means that it escapes the severe heat that might otherwise be experienced in such a northerly location.
Although this is by no means a cool climate region, its vintage is a full month behind that in the Hunter Valley. There are about forty wineries in operation here, some have affiliations in the Hunter Valley, but many are quite small.
Di Lusso Estate and Lowe Family Wines are among the standout varietal pioneers in the Mudgee region with emphasis on Italian varieties. Vinifera Estate have gone down the Spanish road with Tempranillo and Graciano, while Mansfield wines have placed more emphasis on some interesting Portuguese varieties.
NSW Wineries on Pinterest
Alternative varieties in Mudgee
Blacklea Muscadelle
Burrendulla Sangiovese, Tempranillo
Di Lusso Estate Aglianico, Aleatico, Arneis, Barbera, Greco, Lagrein, Moscato, Nebbiolo, Picolit, Prosecco, Sangiovese, Vermentino
Elliot Rocke Estate Gewurztraminer
Ernest Schuetz Wines Chambourcin, Moscato
First Ridge Barbera, Fiano, Sangiovese, Tempranillo, Vermentino
Gilbert by Simon Gilbert Barbera, Sangiovese
Heslop Wines Sangiovese, Tinto Cao, Touriga, Zinfandel
Logan Wines Gewurztraminer, Moscato, Tempranillo
Louee Wines Cabernet Franc, Nebbiolo, Petit Verdot
Lowe Family Wines Barbera, Roussanne, Sangiovese, Zinfandel
Mansfield Wines Fiano, Gamay, Malbec, Petit Manseng, Tempranillo, Vermentino
Miramar Gewurztraminer
Mongrel Vineyard Barbera, Sangiovese, Tempranillo, Zinfandel
Mudgee Homestead Estate Negroamaro
Mudgee Wines Durif, Gewurztraminer, Negroamaro, Zinfandel
Oatley Wines Barbera, Fiano, Tempranillo,
Optimiste Petit Verdot, Tempranillo,
Petersons Glenesk Estate Chambourcin, Durif, Gewurztraminer, Malbec, Marsanne, Moscato, Petit Verdot, Vermentino, Zinfandel
Pieter van Gent Durif, Muller Thurgau, Sangiovese
Poet's Corner Barbera, Sangiovese
Robert Stein Montepulciano
Skimstone Barbera, Sangiovese
Vinifera Wines Graciano, Tempranillo
W Wine of Mudgee Sangiovese
Well Mannered Wines Tempranillo
Last Updated 6 Jan 2020
Visiting the Mudgee Region
Spring and Autumn are probably the best time of the year to plan a wine tour of Mudgee. There are plenty of wineries to visit here, and a range of other attractions, that at least a weekend or perhaps a few days is needed for a wine tour.

There is a range of accommodation options available in the town and in the surrounding countryside.
A quick search on Vinodiversity Hotels will turn up plenty of motels, self contained cottages, guest houses, caravan parks and camping grounds.
The nearby historic towns of Gulgong, Hill End, Rylstone and Sofala are also worth visiting.
An Offer from our online Wine Shop Partner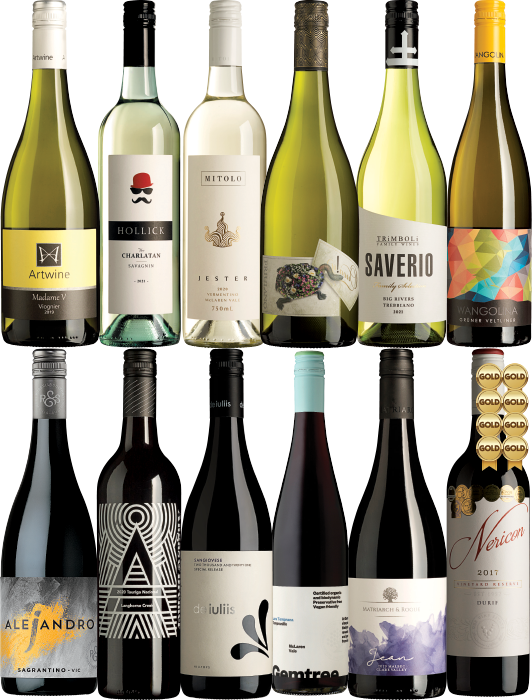 Six whites - Viognier, Savagnin, Gruner Veltliner, Vermentino, Friulano, Trebbiano .
Six reds - Sagrantino, Sangiovese, Malbec, Durif, Tempranillo, Touriga. 
Together they  make up a fine survey of the major alternative wine varieties made in Australia today by some of our best winemakers across Australian regions. 
Also available as all reds and all whites dozens.
And at a great price..
---
---
Back to Australian Wine Regions Index
---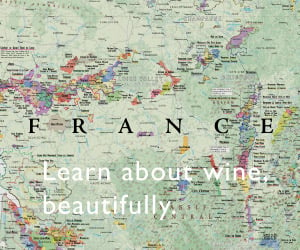 ---
Was this info what you wanted?  

Use the search box below to find more.
Before you go
Please subscribe to my newsletter...

I promise not to abuse your inbox. You will receive no more than three emails per month, most often just one, and you can unsubscribe at any time.