Savagnin white wine variety
An accidental success story
Darkesbrook Savagnin
The big Boo Boo
Until very recently Savagnin was not known to be used commercially in Australia. Since 2009 it has been known that the vineyards in Australia which thought they were planting Albarino were in fact planting Savagnin.
The wines are still excellent, it's just that the wine needs to be marketed under a new name.  
Apparently propagation material from Spain via France labelled as "Albarino" were in fact "Savagnin".  This material was used by vine nurseries to supply all of the vineyards who planted it in the early 2000s. By the end of that decade DNA analysis had revealed the mistake.
Other cases of mistaken Identity
This is not the only time that mistakes have occurred. In the 1990s it was discovered that many vineyards in Chile thought to be Merlot were in fact another Bordeaux variety Carmenere.  Many other vineyards were found to be field blends of the two varieties.  Carmenere is better suited to the drier conditions and is now a major variety in Chile.
Some Western Australian wineries planted a variety called Carnelian when they thought they had Sangiovese.  A few have persisted with the variety, which makes good red and rose wines.
Many or most Australian plantings of Petit Manseng are now believed to be in fact Gros Manseng.
So what is Savagnin?
Savagnin is a very old variety which is believed to have originated somewhere in north east France or in adjacent areas of Germany.  
Despite the similarity of names this variety is a distinct variety to Sauvignon Blanc. 

There is a substantial number of clones some of which are usually regarded as separate varieties.  There are dozens of synonyms, reflecting its age and distribution.
The aromatic Gewurztraminer is a clone of this variety.
The clone that is most commonly grown now is often called Savagnin blanc.  It is particularly known for its role for the production of the rather idiosyncratic vin jaune in the Jura Region of Eastern France.
Savagnin in Australia
By Arnaud 25 (Own work) [CC BY-SA 4.0], via Wikimedia Commons
After the mistake was discovered grape growers and wine makers were faced with a choice, whether to persist with Savagnin or to graft their vines over to something else. Fortunately many had already made a couple of vintages and were impressed enough with the wines to continue with Savagnin.
Australian dry white wines from this variety are often excellent, crisp and light bodied, ideal with appetisers or seafood. They are very similar in style at least to the best Albarino wines from north west Spain.
As the wines can't be labelled as "Albarino".  The name Savagnin is similar to Sauvignon and hence causes confusion.  Some winemakers use fantasy names, for example Soumah use Saverro, and Dalfarras use Savinno.
919 Wines Riverland
Allinda Yarra Valley
Amato Vino Margaret River
Angullong Wines Orange
Arfion Yarra Valley
Bago Vineyards Hastings River
Banrock Station Riverland
BK Wines Adelaide Hills
Box Grove Vineyard Nagambie Lakes
Brown Brothers King Valley
Castagna Vineyard Beechworth
Centennial Vineyards Southern Highlands
Chalice Bridge Estate Margaret River
Chalk Hill Winery McLaren Vale
Chapel Hill McLaren Vale
Chrismont King Valley
Cirami Estate Riverland
Coolangatta Estate Shoalhaven Coast
Coombe Farm Vineyard Yarra Valley
Crittenden Estate Mornington Peninsula
Crooked River Wines Shoalhaven Coast
Dalfarras Nagambie Lakes
Doc Adams McLaren Vale
Domlina Geelong
Drakesbrook Wines Peel
Feathertop Alpine Valleys
First Drop Barossa Valley
Flowstone Margaret River
Gemtree Vineyards McLaren Vale
Gestalt Wines Adelaide Hills
Glandore Estate Hunter Valley
Golden Ball Beechworth
Golding Adelaide Hills
Gracebrook Vineyards King Valley
Hand Crafted by Geoff Hardy McLaren Vale
Hollick Wines Coonawarra
Homestead Estate Alpine Valleys
Irvine Eden Valley
Kangarilla Road McLaren Vale
Kellivale Geographe
La Villa Northern Tasmania
Landhaus Estate Adelaide Hills
Langmeil Barossa Valley
Mad Dog Wines Barossa Valley
Mansfield Wines Mudgee
Mimosa South Coast Zone
Minko Southern Fleurieu
Montalto Vineyards Mornington Peninsula
Mosquito Hill Wines Southern Fleurieu
Omersown Wines Riverland
Pandemonium Estate Swan Valley
Parri Estate Southern Fleurieu
Patritti Wines McLaren Vale
Peel Estate Peel
Pikes Clare Valley
Pindarie Wines Barossa Valley
Quarry Hill Wines Canberra
Ricca Terra Riverland
Rileys of Eden Valley Eden Valley
Rob Dolan Wines Yarra Valley
Rochford Wines Yarra Valley
Rusticana Langhorne Creek
Rusty Fig Wines South Coast Zone
Rutherglen Estates Rutherglen
Saltram Barossa Valley
Sassafras Canberra
Soumah Yarra Valley
Stockman's Ridge Orange
Symphonia King Valley
Thumbprint Wines Mudgge
Tscharke Barossa Valley
Tuck's Ridge Mornington Peninsula
Wine by Sam Strathbogie Ranges
Last update 20 Oct 2022
---
Learn More about Grape varieties
Get your copy of
De Long's Wine Grape Varietal Table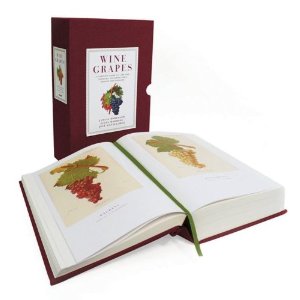 Wine Grapes by Jancis Robinson, Julia Harding and José Vouillamoz
An Offer from our online Wine Shop Partner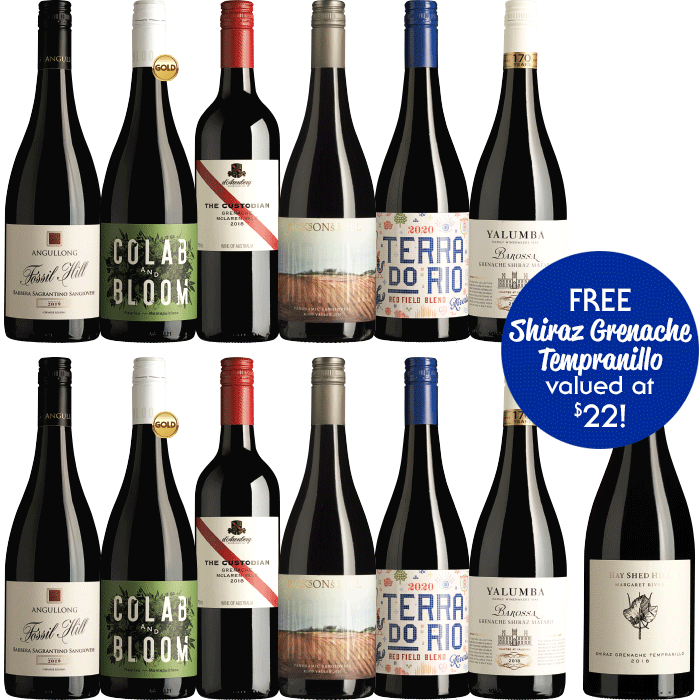 Med Red offer. Includes two bottles of each of six wines, different producers, different regions, different alternative varieties and blends. Plus a bonus bottle. All at an affordable price.
---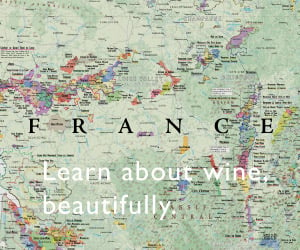 ---
Was this info what you wanted?  

Use the search box below to find more.