---
Gewurztraminer White Wine Variety
An ancient Alsatian variety with a heady aromas of roses and lychees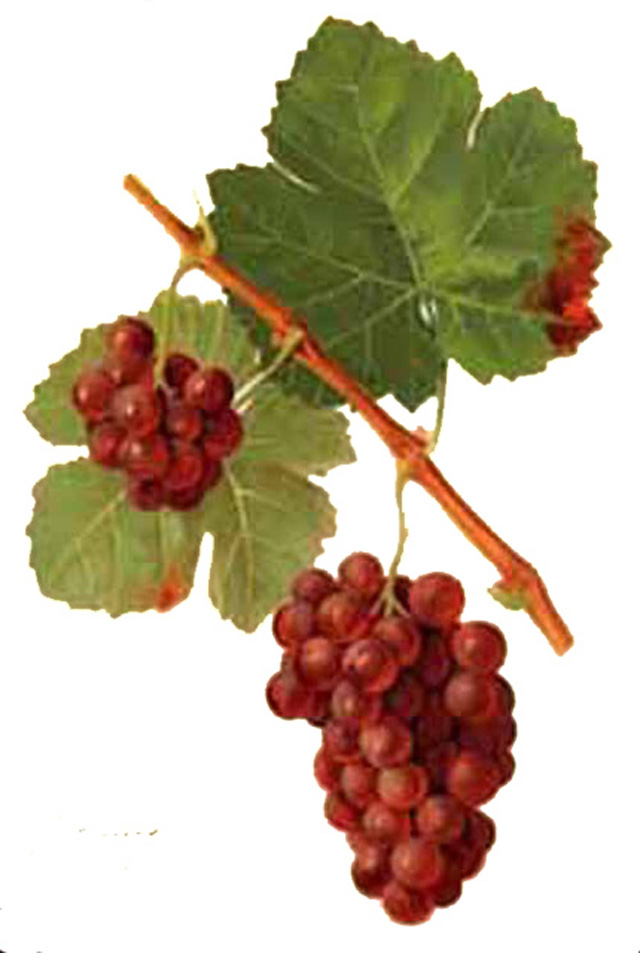 By Viala et Vermorel (Ampélographie) [Public domain], via Wikimedia Commons
Just what is this variety?
The name derives from the word 'spicy' in German
In fact technically this variety is a clone of Savagnin, a centuries old variety with many different clonal expressions, including Savagnin Blanc the variety simply known as 'Savagnin' in Australia.  See this article if you are unsure about the difference between of varieties and clones
So you could say that Savagnin and Gewurztraminer are identical twins.  There are slight differences in their genes which give rise to the bronze colouring of the skins and unmistakable aroma of Gewurztraminer. 
That's the basic geneticists view but from the point of view of grapegrowers, winemakers and consumers Gewurztraminer and Savagnin are separate varieties. So enough of the technical stuff.
Where it is grown
Gewurztraminer is principally associated with Alsace in north east France but it is also grown in Germany and throughout central and eastern Europe, Italy and Spain. In the New world there are significant amounts in the US, Canada, Chile, New Zealand as well as Australia.
Synonyms of grape varieties evolve over time and space.  Varieties with a large number of synonyms are much older and widespread. Wikipedia lists over a hundred for Gewurztraminer, but the ones you might find more commonly are Traminer, Rotclevner, Savagnin Rose, Fermin Rouge, Fromenteau Rouge, Ranfolzia, Kleinwiner, Drumin, Heida, Mala Dinka, Pinat Cervana, Liwora.
Australian Producers of Gewurztraminer
A few decades ago a lot of this variety was grown in warmer regions to be blended with Riesling. Traminer Riesling was a popular off dry white wine style. 
Now most Gewurztraminer is grown in cooler areas to make more elegant varietal wines or sometimes it is blended with Pinot Gris and Riesling. 

Ada River Gippsland
Allandale Hunter Valley
Angoves Winery Riverland
Arfion Yarra Valley
Audrey Wilkinson Hunter Valley
Bay of Fires Northern Tasmania
Billy Button Alpine Valleys
Birthday Villa Vineyard Macedon Ranges
Bittern Estate Mornington Peninsula
BK Wines Adelaide Hills
Blackets Adelaide Hills
Boat O'Craigo Yarra Valley
Bochara Henty
Borrodell on the Mount Orange
Bream Creek Vineyard Southern Tasmania
Briar Ridge Vineyard Hunter Valley
Bungawarra Granite Belt
Burke and Wills Winery Heathcote
Calabria Family Wines Riverina
Cape Jaffa Mount Benson
Capercaillie Hunter Valley
Cargo Road Wines Orange
Casa Freschi Langhorne Creek
Cassegrain Hastings River
Castelli Estate Denmark
Colmar Estate Orange
Conte Estate Wines McLaren Vale
Craigow Southern Tasmania
Credaro Estate Margaret River
CRFT Adelaide Hills
Currency Creek Currency Creek
Delatite Winery Upper Goulburn
Dhiaga Mornington Peninsula
Dirty Three Wines Gippsland
Elliot Rocke Estate Mudgee
Ernest Hill Wines Hunter Valley
Felsberg Winery Granite Belt
Fernfield Wines Eden Valley
Flowstone Margaret River
Forest Hill Denmark
Frogmore Creek Vineyard Southern Tasmania
Gapsted Wines Alpine Valleys
Gestalt Wines Adelaide Hills
Glandore Estate Hunter Valley
Goaty Hill Wines Northern Tasmania
Hainault Perth Hills
Harewood Estate Denmark
Henschke Eden Valley
Heritage Estate Granite Belt
Hidden Creek Granite Belt
Hungerford Hill Hunter Valley
Hunting Lodge Estate South Burnett
Huntleigh Vineyards Heathcote
Ivanhoe Wines Hunter Valley
Jilly Wines New England
Josef Chromy Wines Northern Tasmania
K1 by Geoff Hardy Adelaide Hills
Kangderaar Vineyard Bendigo
Kellermeister Wines Barossa Valley
Kerri Greens Mornington Peninsula
Kevin Sobels Wines Hunter Valley
Lambert Vineyards Canberra
Leogate Estate Hunter Valley
Lillydale Estate Yarra Valley
Lillypilly Estate Riverina
Little Wine Company Hunter Valley
Logan Wines Mudgee
Long Point Vineyard Hastings River
Magpie Estate Barossa Valley
Merilba Estate New England
Merkel King Valley
Miramar Mudgee
Moorebank Vineyard Hunter Valley
Moorilla Estate Southern Tasmania
Mount Macedon Winery Macedon Ranges
Mudgee Wines Mudgee
Nomads Garden Alpine Valleys
Ochota Barrels Adelaide Hills
Olive Farm Swan District
Pepper Tree Wines Hunter Valley
Petersons Glenesk Estate Mudgee
Pike and Joyce Adelaide Hills
Pipers Brook Vineyard Northern Tasmania
Point Leo Road Vineyard Mornington Peninsula
Pooley Wines Southern Tasmania
Preston Peak Granite Belt
Raleigh Wines Northern Rivers Zone
Ravens Croft Wines Granite Belt
Robert Stein Mudgee
Rolf Binder Barossa Valley
Ros Ritchie Upper Goulburn
Ryanna Vineyard Northern Tasmania
Rymill Coonawarra Coonawarra
Santolin Yarra Valley
Sevenhill Wines Clare Valley
Shepherds Run Canberra
Silent Way Macedon Ranges
Sinapius Northern Tasmania
Skillogalee Clare Valley
Souters Vineyard Alpine Valleys
Spring Spur Alpine Valleys
Spring Vale Wines Southern Tasmania
Sutherland Estate Yarra Valley
Swinny Frankland River
Symphony Hill Wines Granite Belt
Taylors Clare Valley
Tempus Two Hunter Valley
The Little Wine Company Hunter Valley
The Minya Winery Geelong
The Silos Estate Shoalhaven Coast
The Vintner's Daughter Canberra
The Wine Farm Gippsland
TK Wines Adelaide Hills
Tomich Hill Adelaide Hills
Toms Cap Gippsland
Toppers Mountain New England
Two Bud Spur Southern Tasmania
Wangolina Station Mount Benson
Warrenmang Vineyard Pyrenees
Whyworry Wines New England
Wilson Vineyard Clare Valley
Wine by Sam Strathbogie Ranges
Woodonga Hill Hilltops
Wroxton Wines Eden Valley
edited 26 August 2021
You can buy some Gewurztraminer from Vinodiversity's online wine merchant partner.
Gewurztraminer and food
Most people think these wines are sweet, basically because as soon as they smell the aromas they assume the wine is sweet.  Gewurztraminer wines are often dry and this influences your food choices.
The most common food recommended for accompanying Gewurztraminer is spicy Asian Food, especially Thai food. I'm not so sure about this.
A much better way to enjoy a good dry wine from this variety is with an appetiser such as Foie gras, or with a soft aromatic cheese.
Recently in Alsace I enjoyed a glass of the local dry Gewurztraminer with Munster cheese and cumin seeds, a magic combination.

Abuzz with Alternatives
dozen Offer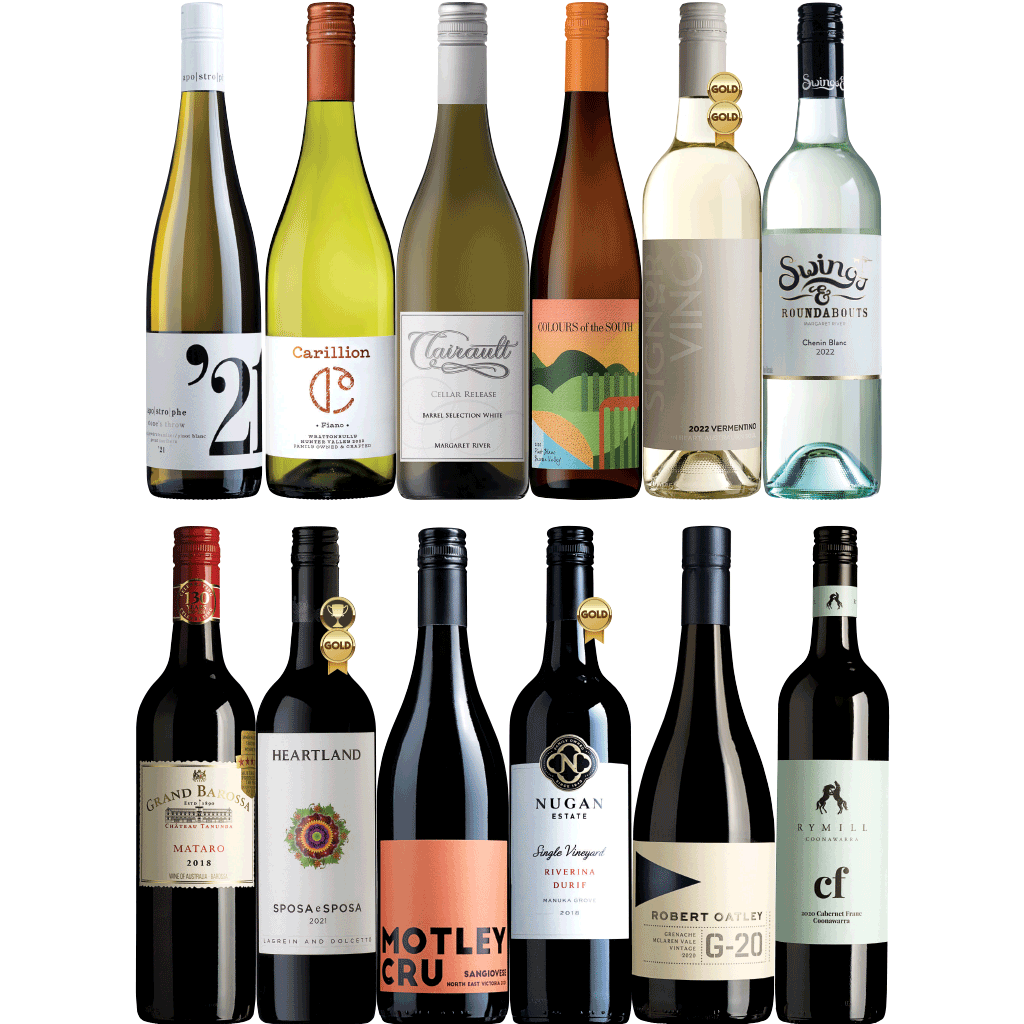 Twelve different alternative varieties and blends.
Also available as all red or all whites.
And at an affordable price.
---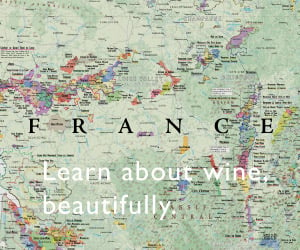 ---
Was this info what you wanted?  

Use the search box below to find more.