Carmenere red Wine variety
Carmenere was once popular in Bordeaux, but now its stronghold is Chile. It is also popular in China, perhaps because of it dark red colour.  It ranks 36th as the most widely planted variety in the world.

Like Petit Verdot, Carmenere is now quite uncommon in Bordeaux but it shows promise in the new world.  Carmenere fell from favour partly because of its susceptibility to the disease coulure, which can lead to problems with flowering and fruit set.
In Chile many vineyards have found that the vines they thought were Merlot were in fact Carmenere. The vines were imported to Chile from Bordeaux in the nineteenth century and the mistake was not discovered and confirmed with DNA Analysis until the 1990s.
As it turned out the Carmenere grape variety had shown it is capable of producing high quality red wine, so many Chilean wineries have stuck with it. This story has echoes of the Sangiovese/Carnelian mix up in Western Australia, and the more recent fiasco involving Albarino and Savagnin in Australia.
Gladstones, in his book Viticulture and Environment puts the Carmenere into Maturity Group 7.  It ripens mid to late season, along with varieties such as Grenache, Nebbiolo and Petit Verdot. Carmenere is therefore suited to warmer wine regions.
Carmenere wine in Australia
Alejandro
Riverland
,
Born and Raised
Heathcote
,
Chateau Mildura
Murray Darling
,
Dell'uva Wines 
Barossa Valley
,
Humis
Heathcote
,
Preston Peak
Granite Belt
,
Red Earth Estate
Western Plains
,
Santolin
Yarra Valley
,
St Ignatius Vineyard
Pyrenees
,
Ten Miles East
Adelaide Hills
Carmenere has been used in Australia for a couple of decades without ever attracting much of a following, but it has its enthusiasts.
It is one of the varieties described in the Rare Ozzies book.  In that book wine maker David Messum of Born and Raised discusses why he chose the variety to make a rose.
...we got a wine with the perfect pale pinkish orange colour, blackcurrent leaf and sour raspberry notes and fresh acidity.
---
An Offer from our online Wine Shop Partner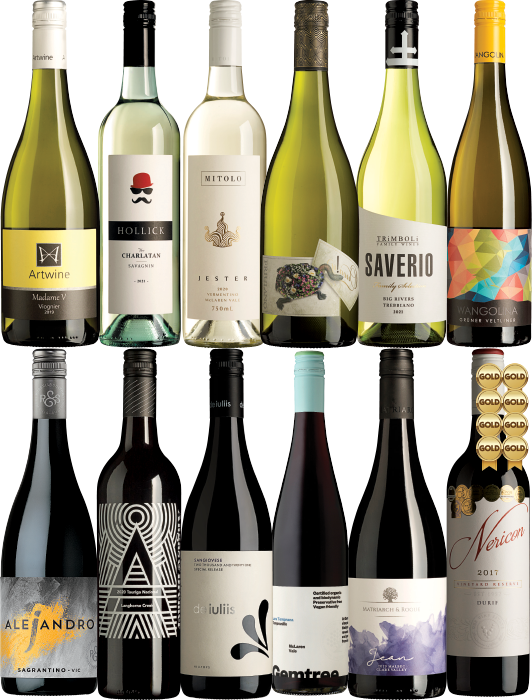 Six whites - Viognier, Savagnin, Gruner Veltliner, Vermentino, Friulano, Trebbiano .
Six reds - Sagrantino, Sangiovese, Malbec, Durif, Tempranillo, Touriga. 
Together they  make up a fine survey of the major alternative wine varieties made in Australia today by some of our best winemakers across Australian regions. 
Also available as all reds and all whites dozens.
And at a great price..
---
---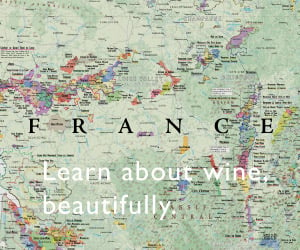 ---
Was this info what you wanted?  

Use the search box below to find more.
Before you go
Please subscribe to my newsletter...

I promise not to abuse your inbox. You will receive no more than three emails per month, most often just one, and you can unsubscribe at any time.