Mondeuse Red wine Variety
This is a red grape variety from Savoy region in Eastern France. It has been in Australia for more than a century but still has only a handful of producers, hence it is included in the Rare Ozzies Book.
About Mondeuse
More correctly the variety should be called Mondeuse Noire, as there is a related variety Mondeuse Blanche.
The white variety is unimportant in its own right but it is in fact a parent of Syrah/Shiraz. There is also a gris version which is a mutation of Noire.

Formerly there was some confusion, especially in California with the variety where some authorities thought it was the same as Italy's Refosco Del Peduncolo Rosso. DNA analysis shows that Refosco is in fact a distinct variety but related to it.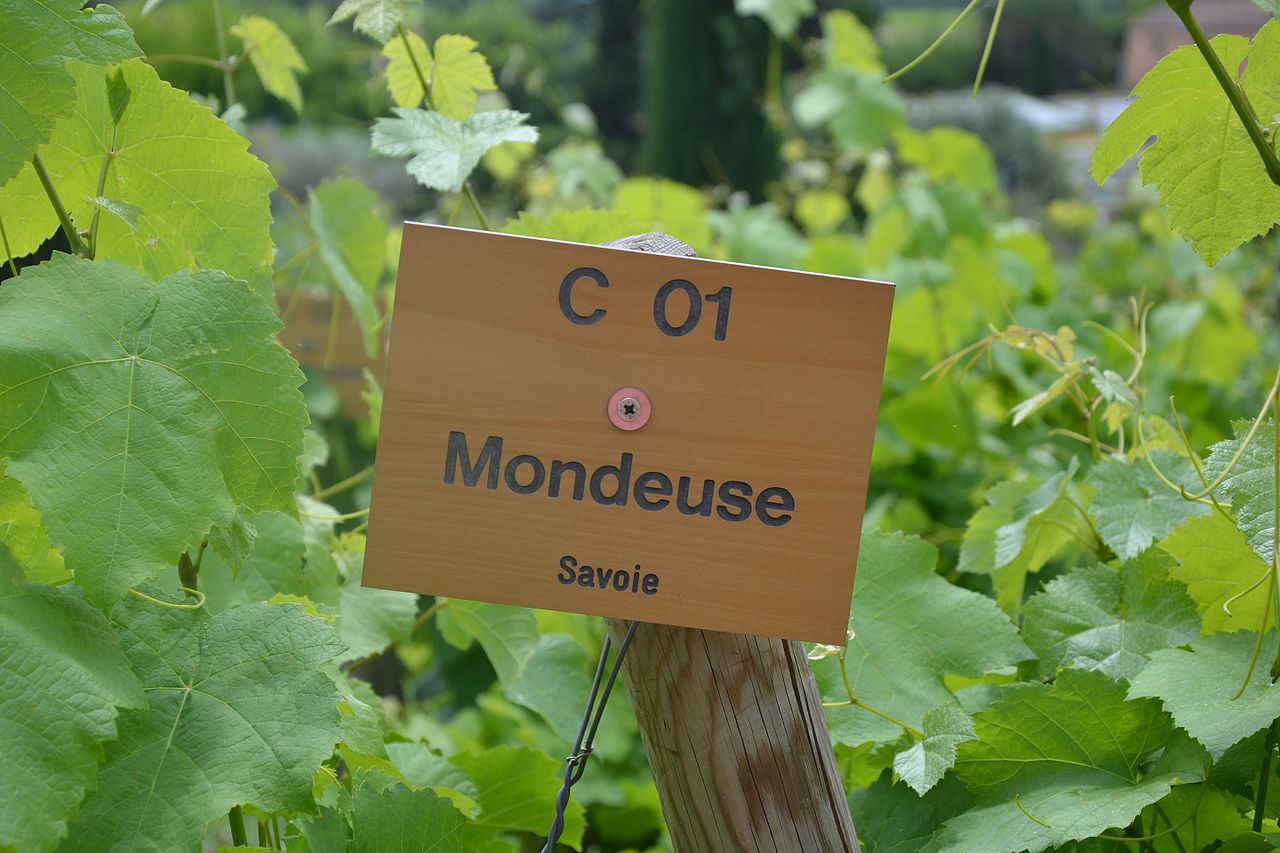 By Marianne Casamance (Own work) [CC BY-SA 4.0], via Wikimedia Commons
Mondeuse in Australia
An Australian winemaker discusses Mondeuse
Frank van de Loo of Mount Majura Winery says:
Mondeuse for us is marked by freshness and spice, a real medium bodied wine that has plenty of character but reminds you it comes from mountain country. Knowing that it is a close relative (either grandparent or half-sibling) of shiraz really helps people come to grips with it as well.

In Australia we like to shorten names so it is most often referred to just Mondeuse here.
Wines made from Mondeuse are aromatic, spicy, deeply coloured and show firm tannic structure.  
Brown Brothers have had this variety for over a hundred years in their Milawa winery.  They use it in a blend with Shiraz and Cabernet Sauvignon.
In more recent years a few other wineries have started to make Mondeuse wines. It seems that we may see more Australian wines made this variety.
Arlo Vintners Rutherglen
Brown Brothers King Valley
Bullers Calliope Rutherglen
Campbells Wines Rutherglen
Chambers Rosewood Rutherglen
Hackersley Geographe
Mount Majura Canberra
Shadowfax Vineyard and Winery Geelong
Symphony Hill Wines Granite Belt
Terre a Terre Adelaide Hills
Updated 18 December 2020
Rare varieties in Australia
Mondeuse is a rare variety in Australia, just a few wineries are using it. You can find more Rare Ozzies in the Pinterest images below.
---
An Offer from our online Wine Shop Partner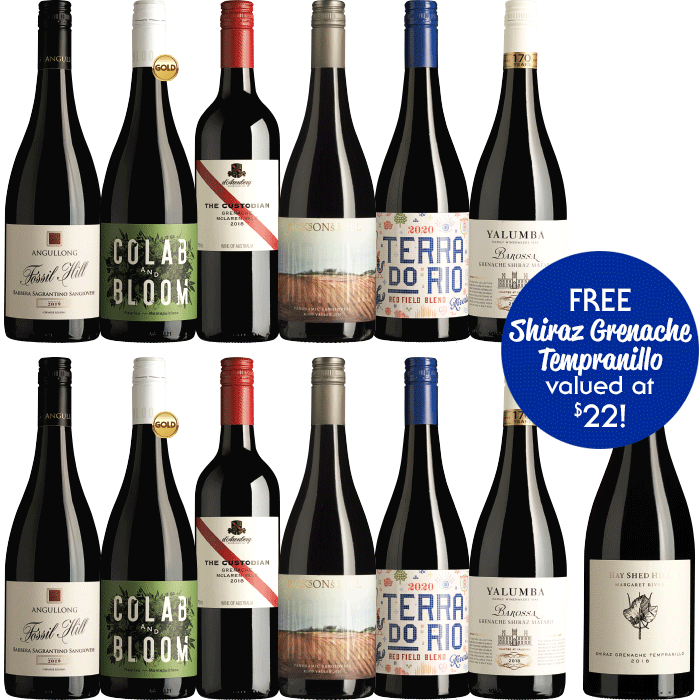 Med Red offer. Includes two bottles of each of six wines, different producers, different regions, different alternative varieties and blends. Plus a bonus bottle. All at an affordable price.
---
---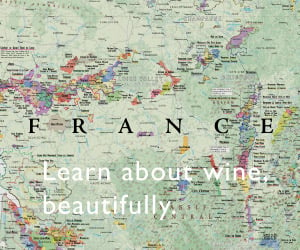 ---
Was this info what you wanted?  

Use the search box below to find more.