Albarino Wine Variety in Australia
Albarino is an aromatic white wine variety from the Spanish Portuguese border. Many Australian winemakers are enthusiastic about its potential in Australia, but unfortunately efforts to introduce the variety into this country in the early 2000s struck a reef.
In early 2009 a controversy emerged about the identity of the variety of vines in some Albarino vineyards in Australia. It is now confirmed that these vines are in fact a different variety - Savagnin. The problem originated in 1989 when Spanish authorities made a mix up when supplying propagating material to the CSIRO. All of the so called Albarino vines from these sources are now known to be Savagnin.
This is a late ripening white wine variety whose home is the Rias Baixas and Galician wine regions of North West Spain and Portugal. These areas, under the influence of the nearby Atlantic Ocean, are cooler and wetter than the rest of Spain.
In Portugal the variety is known as 'Alvarinho' and Jancis Robinson, in her book Wine Grapes, argues that Alvarinho is the more correct name because the wine originated in Portugal.
In the north west of the Iberian Peninsula this variety produces light bodied wines with high acidity. The Portuguese Vinho Verde wines made from this variety are often very light in body and alcohol, say 8.5%, reflecting the common practice of overcropping on pergola trellises in a warm, humid climate.
Albarino wines are very aromatic, redolent of peaches and apricots and can display a complex array of flavours, similar to Viognier but with much less weight.

It is no surprise to those who have tried these wines that this is now the most fashionable Spanish varietal white wine.
Albarino In Australia
Stanton and Killeen Alvarinho (aka Albarino)
Some winemakers believe that Albarino is a worthwhile variety and immediately the true identity of the grapes was known the process of importing the wine through quarantine was begun.
Many of those who planted Savagnin, and those who have tasted the wines believe that Savagnin is a very suitable variety for making aromatic white wine in Australia. See this page for Savagnin in Australia
Albarino Producers in Australia
The following wineries have "real" Albarino.  There are sure to be more on the way.
Anderson and Marsh Alpine Valleys
Artwine Adelaide Hills
Banca Ridge Granite Belt
Bassham Wines Riverland
Bay of Shoals Kangaroo Island
Bike and Barrel Alpine Valleys
Billy Button Alpine Valleys
Briar Ridge Vineyard Hunter Valley
Brown Brothers King Valley
Cavedon Wines King Valley
Centennial Vineyards Southern Highlands
Cirami Estate Riverland
Craft vs Science Barossa Valley
Dalfarras Nagambie Lakes
Dell'uva Wines  Barossa Valley
Fetherston Yarra Valley
Gemtree Vineyards McLaren Vale
Margan Family Hunter Valley
Matriarch and Rogue Clare Valley
Merindoc Heathcote
Montague Wines Margaret River
Nepenthe Adelaide Hills
Obsession Wines Tumbarumba
Orbis McLaren Vale
Pikes Clare Valley
Ravenscroft Wines Granite Belt
Ricca Terra Riverland
Ridgemill Estate Granite Belt
Robert Channon Granite Belt
Sittella Swan Valley
Stanton and Killeen Wines Rutherglen
Summit Estate Granite Belt
Symphony Hill Wines Granite Belt
Tscharke Barossa Valley
View Wine Granite Belt
Weathercraft Beechworth
Word of Mouth Wines Orange
Year Wines Mudgee
Yeates Mudgee
Updated 20 Nov 2023
Some award Wining ALbarinos
At the 2022 Australian Alternative Varieties Wine Show eleven Albarino wines were judged.  Three won a gold medal, one won a silver medal and two won bronze medals.  Pikes wines was awarded gold for their 2021 Lucio Albarino.
---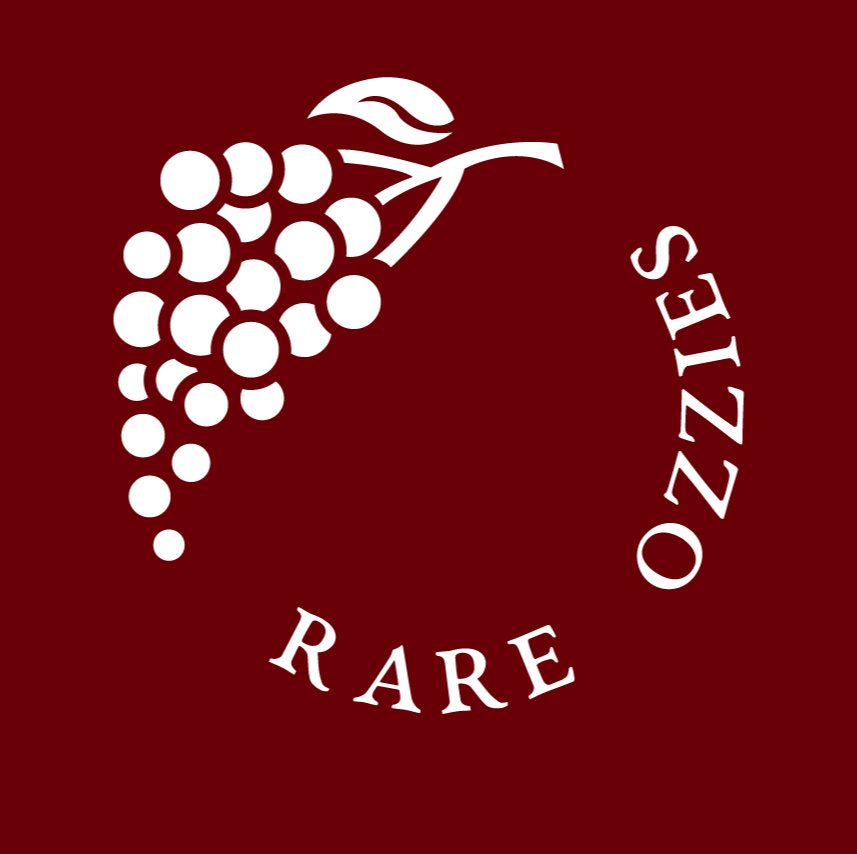 Albarino is one of the varieties described in the Rare Ozzies Project.  The aim of the project is to encourage more people to really step out of the square with rare varieties.  
Albarino and food
Spanish style seafood dishes or tapas are the the obvious choices for food pairing with Albarino varietal wines.
However it is a very versatile variety and can be used in a similar way to Riesling with all manner of seafood dishes, especially those with garlic. Paella, pastas and risottos will be enjoyed with these wines as well.
This Book by Evan Goldstein contains many suggestions for pairing unusual varietal wines with food. One suggestion for food pairing with albarino is Steamed Manilla Crabs and Udon.
The image at the top of this page suggests a seafood pasta with garlic and chili. Details here
See the full list of varieties described on this site
---
Abuzz with Alternatives
dozen Offer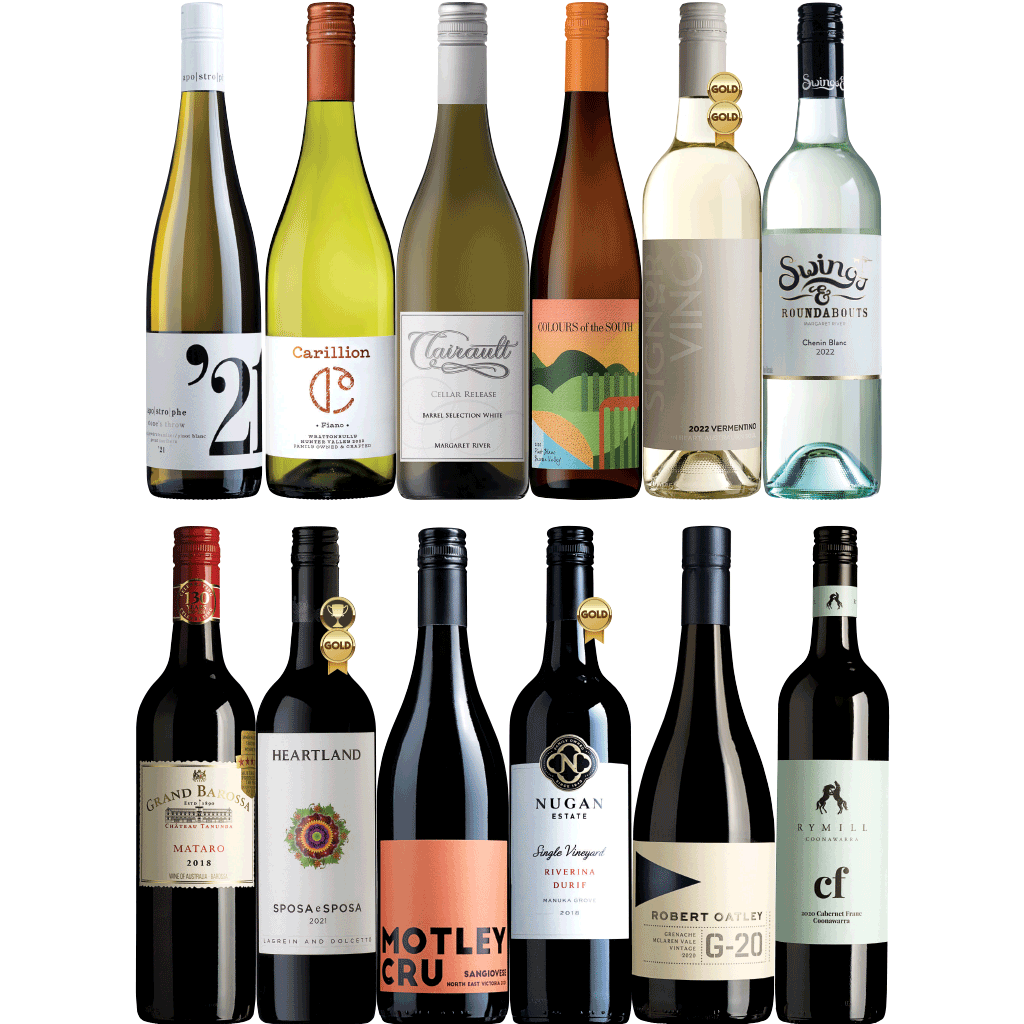 Twelve different alternative varieties and blends.
Also available as all red or all whites.
And at an affordable price.
---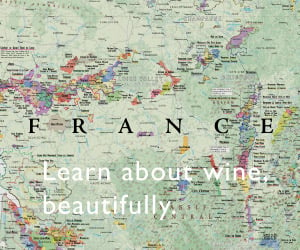 ---
Was this info what you wanted?  

Use the search box below to find more.