Touriga Nacional In Australia
In Australia this variety is normally referred to just as 'Touriga'.  There are about 70 Australian producers making wine from this variety, therefore it is one of the top ten alternative red wines.  Touriga Franca is rare or perhaps absent from Australia.
Port wine on the decline
Touriga Nacional is best known as a variety for producing Port and port-style wines, but it is increasingly used to make table wines.
In Portugal's Douro Valley Touriga Nacional, along with Touriga Franca, Tinto Cao and Tinta Roriz (aka Tempranillo) are commonly blended to make port wine.  There are many other minor varieties used as well but these are main ones.
Only wines produced in Portugal are now permitted to be called Port. In the rest of the world similar wines are still produced under a variety of names, often including the word "fortified".
Port and other fortified red wines have declined markedly in popularity over recent decades and many vineyards which used to make Port and "Port" are used for table wines/
Touriga in Australia
In Australia the variety that is usually called Touriga is nearly always Touriga Nacional. There is another variety named Touriga Francesa, which is grown by Grey Sands Winery in Northern Tasmania's Tamar Valley.
In California wineries are more likely to be referring to  Touriga Francesa when they talk about Touriga.
Touriga was, and still is,  used in Australia to make fortified wines. But Touriga also makes good table wines, either as a varietal or as a blending partner with other red varieties such as Tempranillo.
The strong perfumed flavours and firm tannins of Touriga can be captured in table wines. The Portuguese use it for this purpose in several DOC regions, most often blended with other varieties.

Many of the Australian wineries listed below use Touriga mostly in blends to make table wines. Yarra Yering have made a Touriga dominant blend for many years under the label Dry Red No 3. This is a top end wine retailing at up to $100.
919 Wines Riverland
Amelia Park Margaret River
Angas & Bremer Langhorne Creek
Atwills Wine Adelaide Hills
Bailey's of Glenrowan Glenrowan
Ballinaclash Hilltops
Battle of Bosworth Wines McLaren Vale
Berg Herring McLaren Vale
Big Easy Radio McLaren Vale
Black and Ginger Grampians
Brookland Valley Margaret River
Burge Family Winemakers Barossa Valley
Chambers Rosewood Rutherglen
Cherabino Margaret River
Coates Wines McLaren Vale
Collector Wines Canberra
Craft vs Science Barossa Valley
Cragg Cru McLaren Vale
Dalwood Hunter Valley
De Iuliis Hunter Valley
Dell'uva Wines  Barossa Valley
Dewey Station Barossa Valley
Dogrock Winery Pyrenees
Domaine De Binet Hunter Valley
Dune McLaren Vale
First Drop Barossa Valley
Five O'Clock Somewhere McLaren Vale
Flowstone Margaret River
Frankland Estate Frankland River
Fyffe Field North East Victoria
Gapsted Wines Alpine Valleys
Grey Sands Northern Tasmania
Hancock and Hancock McLaren Vale
Harris Organic Wines Swan Valley
Heirloom Vineyards McLaren Vale
Hesketh Wines Barossa Valley
Heslop Wines Mudgee
Hither and Yon McLaren Vale
In Praise of Shadows McLaren Vale
Ironcloud Geographe
Ivybrook Farm McLaren Vale
Jericho Adelaide Hills
Jilly Wines New England
Kaesler Barossa Valley
Koomilya McLaren Vale
L A S Vino Margaret River
Lenton Brae Margaret River
LS Merchants Margaret River
Mansfield Wines Mudgee
Maxwell Wines McLaren Vale
Mazza Geographe
McWilliams Riverina
Mount Majura Canberra
Mount Pleasant Hunter Valley
Myattsfield Vineyard and Winery Perth Hills
New Era Adelaide Hills
Obsession Wines Tumbarumba
Old Mill Estate Langhorne Creek
Old Plains Adelaide Plains
Olive Farm Wines Swan Valley
Olive Hills Estate Rutherglen
Olivers Taranga McLaren Vale
Paulmara Estate Barossa Valley
Peel Estate Peel
Pennyweight Winery Beechworth
Piano Piano Beechworth
Piggs Peake Winery Hunter Valley
Pondalowie Bendigo
Quattro Mano Barossa Valley
Quid Pro Quo Hunter Valley
Red Edge Heathcote
Ricca Terra Riverland
Salena Estate Riverland
Saltfleet McLaren Vale
SC Pannell McLaren Vale
Seppeltsfield Barossa Valley
Sevenhill Wines Clare Valley
Sittella Swan Valley
St Hallett Barossa Valley
Stanton and Killeen Wines Rutherglen
Surveyor's Hill Winery Canberra
Tapestry McLaren Vale
Three Dark Horses McLaren Vale
Toppers Mountain New England
Tscharke Barossa Valley
Varney Wines McLaren Vale
Vino Volta Swan Valley
Vinterloper Adelaide Hills
Whispering Brook Hunter Valley
Whitches Falls Queensland Zone
Windsors Edge Hunter Valley
Wirra Wirra McLaren Vale
Woodonga Hill Hilltops
Yarra Yering Yarra Valley
Updated on 21 June 2023
An Offer from our online Wine Shop Partner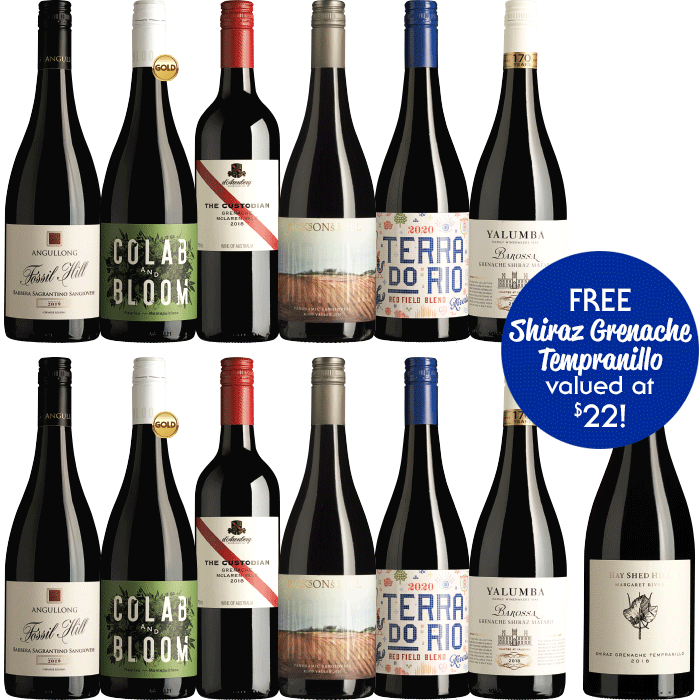 Med Red offer. Includes two bottles of each of six wines, different producers, different regions, different alternative varieties and blends. Plus a bonus bottle. All at an affordable price.
---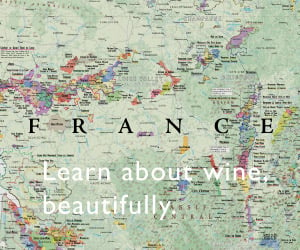 ---
Was this info what you wanted?  

Use the search box below to find more.