Carignan Red Wine Variety

Carignan is the variety most responsible for the fabled 'European Wine Lake'.
It's modern home is the South of France, particularly the Midi, but it seems likely the variety may have originated in the Spanish province of Aragon.
This Spanish origin gives priority to the variety's Spanish name Mazuelo.  
Carignan's Roller coaster
Jancis Robinson was once a severe critic of Carignan, and rightly so.  The variety was used (misused) to make huge volumes of vin ordinare
But is it the fault of the variety, or of the way it is used? Growers and winemakers saw its characteristics as virtues in making cheap wine, and there was a big market in France for cheap wine back then.
The official name in Spain is Mazuelo, but it is also called Carinena.  It is not widely grown in Spain, even though that is where the variety originated. 
As Carignano, this variety plays an important role in Sardinia where it is the second most planted red grape after Cannanou (Grenache).
There are small plantings in most warmer wine producing counties, but it is no where a dominant variety.

jancis Robinson's take on Carignan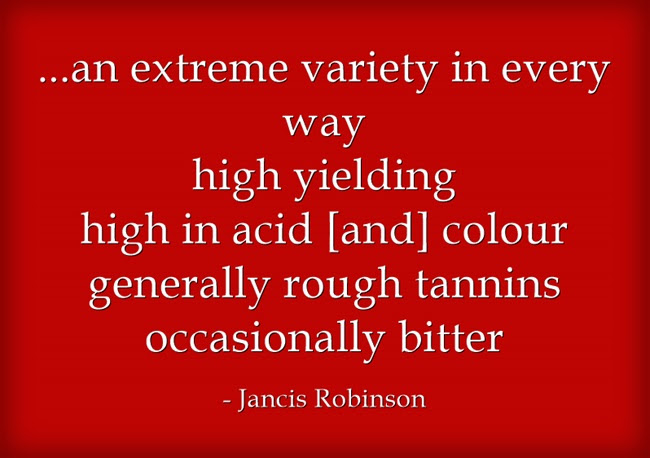 Carignan wines are now in retreat but some winemakers headed by John Bojanowski of Clos du Gravillas wines in St. Jean de Minervois, Languedoc have started the Carignan Renaissance.
See their website for activities and events.
They hope to reverse the trend of ripping out Carignan and replacing it with the ubiquitous Merlot. More strength to their arm I say!
Carignan Renaissance have managed to convince Jancis that it is possible to make decent wine from this variety.

Carignan In Australia
Carignan was once much more popular in Australia. It seems to have had an unacknowledged role in some of the wine we once called claret, often blended with such varieties as Shiraz, Grenache, Cinsaut and Mourvedre.
I guess a lot of it found its way into flagons and casks as well.
Little of it seems to have survived the vine pulls of the 1980s when there was a glut of ordinary red wine in Australia.
Over recent years it has been established that much of the 'Carignan' in Australia is actually another variety called Bonvedro or Parraleta.  Most of the 'Carignan' vines in Australia before the 1960s and other vineyards that have had propagated from them are actually Bonvedra. 
Later imports of Carignan from California and vineyards derived from them are in fact Carignan.  Thanks to Dr Peter Dry of the Australian Wine Research Institute for clarifying this issue for me.
In the list below some of the wineries may have Bonvedro but they still use the name Carignan.
Australian Wineries with Carignan
Alpha Box and Dice McLaren Vale
Amato Vino Margaret River
Angoves Winery Riverland
Bondar Wines McLaren Vale
Brash Higgins McLaren Vale
Charles Melton Barossa Valley
Claymore Clare Valley
Dr Plonk McLaren Vale
Dune McLaren Vale
Elderton Barossa Valley
Happs Margaret River
Hither and Yon McLaren Vale
Kabminye Wines Barossa Valley
Kimbolton Langhorne Creek
La Madrina McLaren Vale
Mansfield Wines Mudgee
Ministry of Clouds McLaren Vale
Samuels Gorge McLaren Vale
Seldom In McLaren Vale
Seppeltsfield Barossa Valley
Shobbrook Wines Barossa Valley
Small Victories WIne Barossa valley
Smallfry Wines Barossa Valley
Somos McLaren Vale
St Ignatius Vineyard Pyrenees
Tellurian Heathcote
Tomfoolery Barossa Valley
Way Wood Wines McLaren Vale
Yangarra Estate McLaren Vale
Last update 31 May 2023
---
Carignan and food
Carignan wines are often characterised by high acidity and tannins, hence they call for richly flavoured, rustic dishes.
Toulouse sausages, cassoulet, Morrocan lamb tagine or grilled pork chops might go well with Carignan dry red wine.
Evan Goldstein in Daring Pairings claims there is an affinity between sweet fortified wines and chocolate (especially dark chocolate) based desserts.
Abuzz with Alternatives
dozen Offer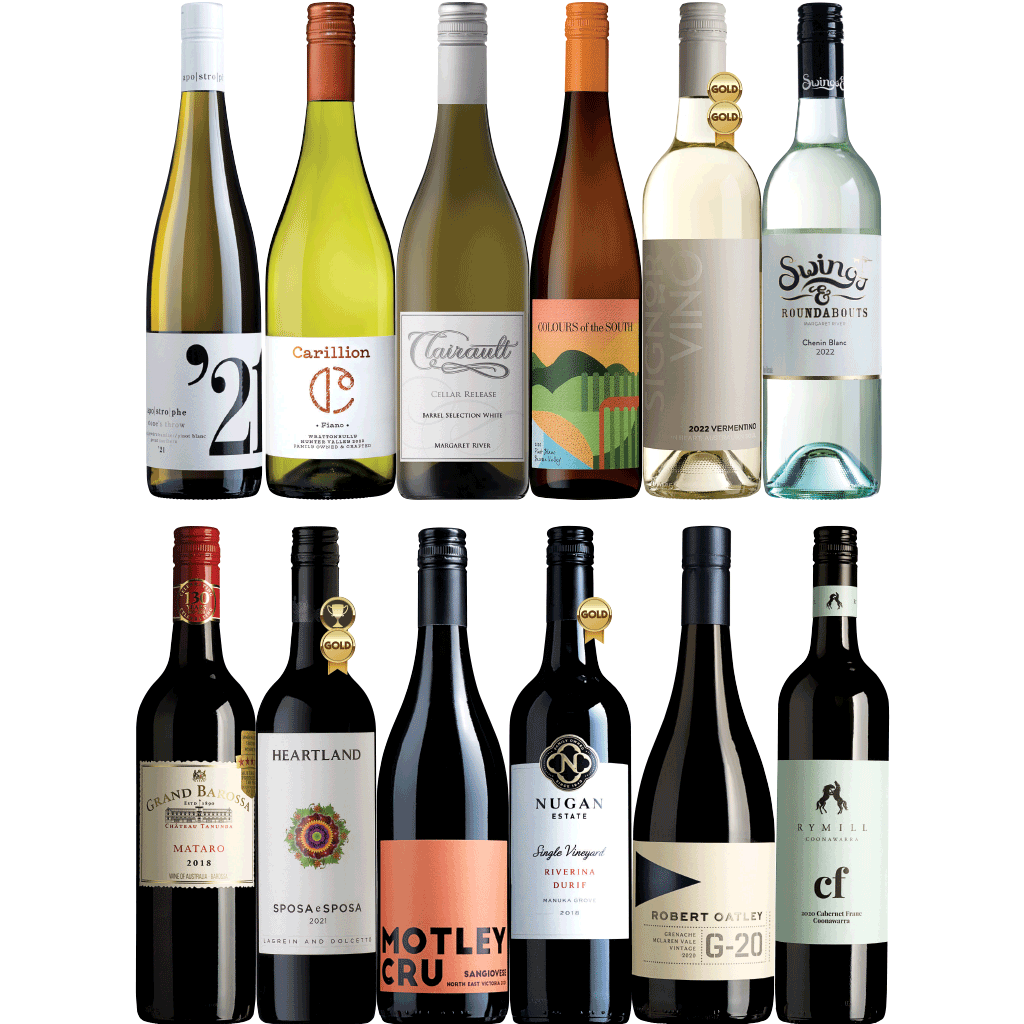 Twelve different alternative varieties and blends.
Also available as all red or all whites.
And at an affordable price.
---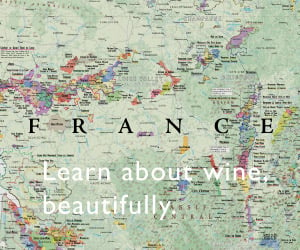 ---
Was this info what you wanted?  

Use the search box below to find more.