Pedro Ximenez Wine Variety
Pedro Ximenez is a white grape variety from Andalusia in
Southern Spain
, best known for its role in producing sherry and other fortified styles
Some synonyms include Pedro Jimenez, Pedro Ximenen Jerez, and in Australia it is often referee to as PX. The variety Pedro Gimenez, which is used widely in Argentina is unrelated despite the similar name.
Palomino, the other Sherry variety from Jerez, is much more common there than Pedro Ximenez. PX is used to add sweetness to blends with Palomino and also on its own to make dark sweet viscous wines, both in Jerez and other regions in Southern Spain. Like Palomino, Pedro ximenez it can also be used to make dry whites without much character.
In Australia PX is used to make both fortified and table wines. In the 1950s McWilliams Pedro was one of the first botrytised wines produced in Australia, but PX's most common role has been anonymously bulking out mass produced cheap white wines.
Australian Wineries with Pedro Ximenez
Campbells Wines
Rutherglen
|
Carilley Estate
Swan Valley
|
Charles Melton
Barossa Valley
|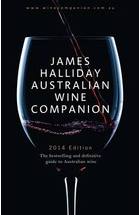 This page recently updated to include new wineries listed in
James Halliday's Wine Companion 2014
Chittering Valley Winery
Perth Hills
|
Dandelion Wines
Barossa Valley
|
Gralyn Estate
Margaret River
|
Harris Organic Wines
Swan Valley
|
Jones Winery and Vineyard
Rutherglen
|
Lamonts
Central Western Australian Zone
|
Macaw Creek Wine
Mount Lofty Ranges Zone
|
Mansfield Wines
Mudgee
|
McWilliams
Riverina
|
Millbrook Winery
Perth Hills
|
Muster Wine Company
Barossa Valley
|
Phoenix Estate
Clare Valley
|
Settlement Wines
McLaren Vale
|
Sevenhill Wines
Clare Valley
|
Talijancich
Swan Valley
|
Turkey Flat Vineyards
Barossa Valley
|
Valley Wines
Swan District
|
Keep in touch with Vinodiversity
Just enter your details below and you will receive an occasional newsletter letting you know all about the alternative varietal wine scene in Australia and beyond.