---
Petit Manseng WHite Wine Variety
In May 2020 CSIRO revealed that most of the so called Petit Manseng grown in Australia is actually Gros Manseng.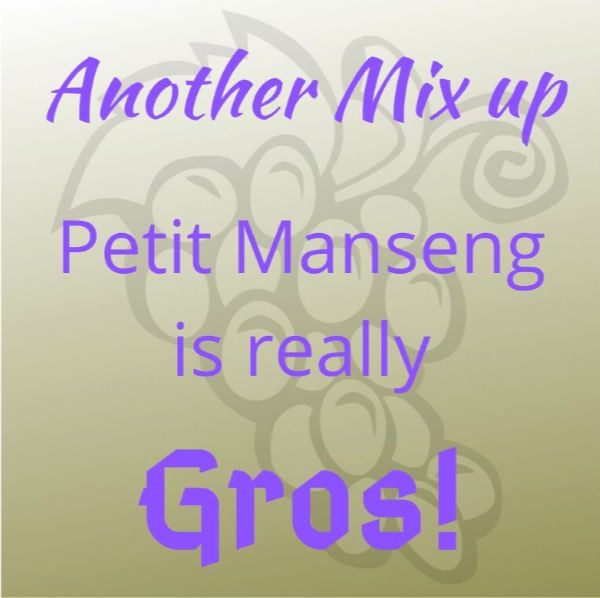 Petit Manseng in France and elsewhere
In SW France it is the mainstay variety of the Jurancon and the Pacherenc du Vic-Bilh appellations.
Jurancon is to the south of the city of Pau. The region is at 300m altitude and moderately cool. Thirty km or so to the north is Pacherenc du Vic-Bilh, around Madiran, more famous for its Tannat based red wines. Petit manseng is also grown in the Basque regions of Spain.
Sweet, moelleux (semi-sweet) and dry wines are made from Petit Manseng in these appellations. The sweet wines are most often made by allowing the grapes to dry to a semi raisined state on the vine (passerillage) rather than by using Botrytis.
Petit Manseng is grown for its floral fruity flavours along with high acidity and is increasing in popularity in the Languedoc and in California. It is also popular in Uruguay where it was introduced by Basque colonists along with the red wine variety  Tannat.
Petit Manseng IN Australia
Peter Read, former owner of Symphonia Wines in NE Victoria, championed the variety in Australia in the 1980s and 1990s. 
I think that the variety has potential here. Like most aromatic whites care has to be taken to get enough fruit flavours into dry wines without overdoing it. Sweet and semi sweet wines (apart from a famous Crouchen Riesling) struggle to find a market in Australia.

The wineries in the list below all produce good dry white wines from the variety. While Petit Manseng is starting well behind the new fashionable niche white varieties of Fiano, Arneis and Vermentino I reckon there is a definite future for the variety in Australia.

919 Wines Riverland
Albert River Queensland Coastal
Bassham Wines Riverland
Bochara Henty
Chrismont King Valley
Crittenden Estate Mornington Peninsula
Fighting Gully Road Beechworth
Gapsted Wines Alpine Valleys
Gestalt Wines Adelaide Hills
Glenbosch Estate Rutherglen
Jilly Wines New England
Mansfield Wines Mudgee
Marq Margaret River
Moondarra Gippsland
Oak Works Riverland
Ringer Reef Winery Alpine Valleys
Savina Lane Granite Belt
Symphonia King Valley
Symphony Hill Wines Granite Belt
Toppers Mountain New England
View Wine Granite Belt
Whistling Kite Wines Riverland
Word of Mouth Wines Orange
Page updated 22 October 2022
Up and coming white wine varieties for Australia
Several varieties are contending for the most popular of the emerging white wine variety in Australia.
The main contenders are Arneis, Gruner Veltliner, Fiano, Petit Manseng, Savagnin and Vermentino.
As at the end of the 2021 I reckon Fiano is still ahead.  But it is a tight race. Some exciting new varieties such as Piquepoul, Albarino and Arinto are starting to make their mark.
Petit Manseng and Food
The aromatic nature of dry wines made from Petit Manseng could be paired with lightly spiced Asian dishes, say Thai style prawns with coriander, lemon grass and ginger, sliced fish and green curry.
More generally any food that you would pair with Riesling would be suitable.

Give yourself a treat in Springtime.

Steam some fresh asparagus and toss it with some butter and a splash of white wine vinegar.
Don't muck around with elaborate sauces for asparagus, allow the natural flavour to express itself.

Serve as an entree with some chilled Petit manseng.

If you find a bottle of moelleux style you can enjoy it chilled as an aperitif, or maybe with some foie gras.

Jenny Semmler of 919 Wines has made some suggestions for pairing with 919 Wines Petit Manseng
mushroom pate
roast pork with quince
smoked duck breast
fragrant lamb curry
dishes based on pome fruits such as apples and pears (eg apple pie and custard)
Abuzz with Alternatives
dozen Offer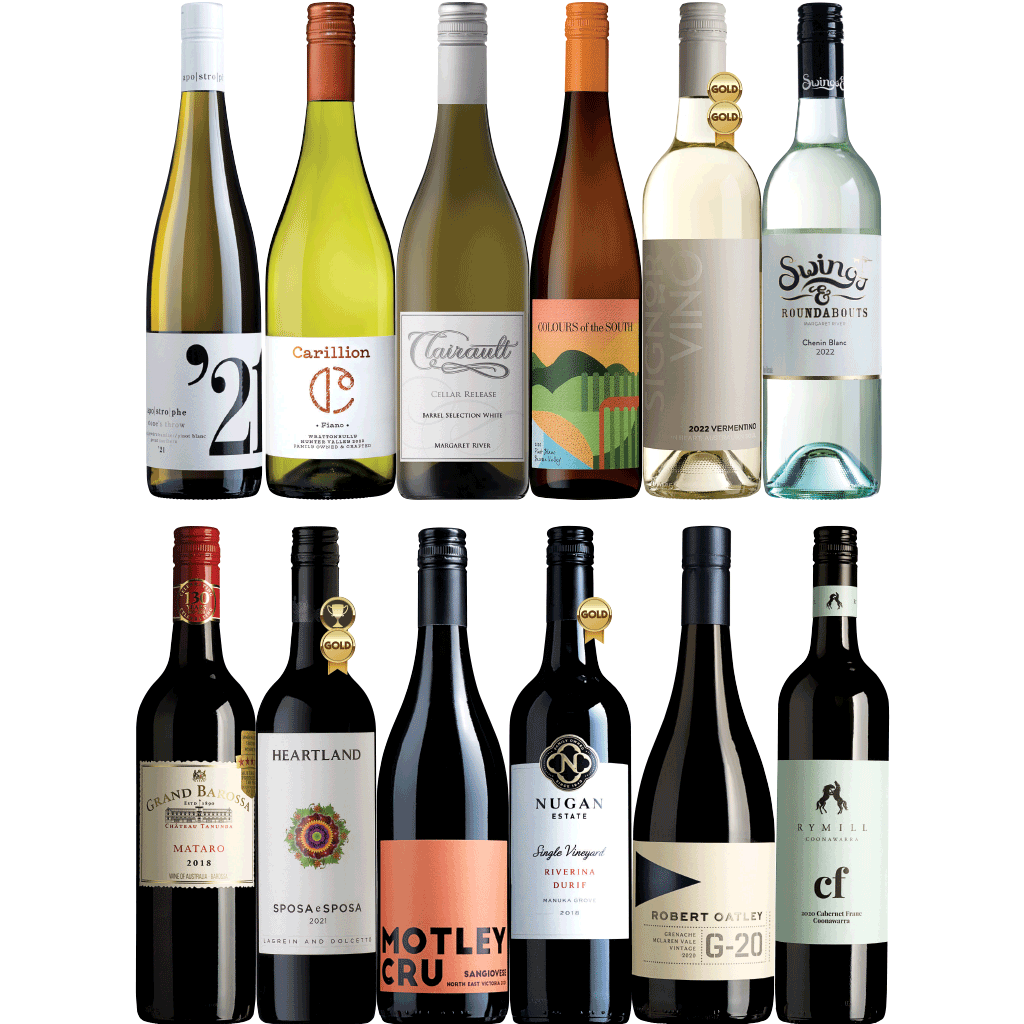 Twelve different alternative varieties and blends.
Also available as all red or all whites.
And at an affordable price.
---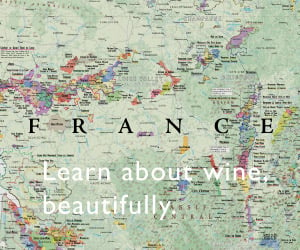 ---
Was this info what you wanted?  

Use the search box below to find more.