Tannat Red Wine  Variety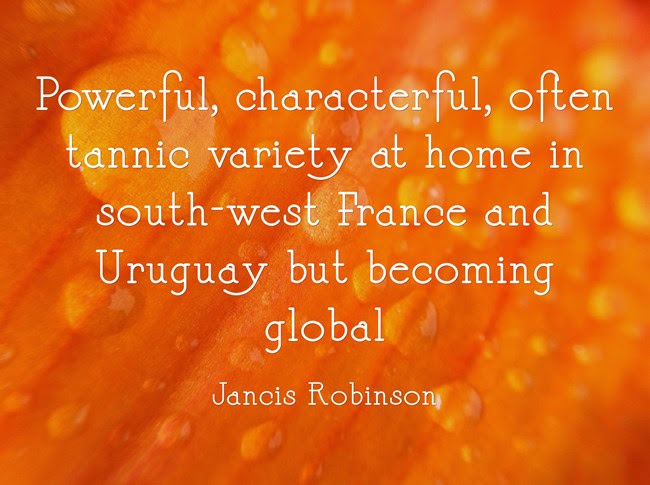 Tannat is a red wine variety is attracting some interest in Australia where it seems destined to be used for red wines intended for extended ageing, or to lend its intense colour and astringency to dry red blends.

Some synonyms for this variety are Moustrou, Madiran, Harriague, Bordeleza.
Tannat's homeland is in the Gers Department and nearby regions of South Western France, and one of its synonyms, Madiran, is also the name of an important appellation in that part of the world.
See this map of the wine regions of France to find out where Madiran is.

Tannat is also the most popular red wine variety in beef-eating Uruguay under the name of Harriague. It's popularity there probably stems from the Basque heritage of many Uruguayans who brought the variety when they immigrated.
It is a late ripening variety and is thus suitable for warmer areas.
If you think that Merlot is a mnemonic for "mellow" then you can add "Tannat = Tannic" to your memory bank.
Wines from this variety are notable for their very high levels of tannin. Careful winemaking or blending with other red wine varieties Cabernet Sauvignon, Cab Franc, and Fer can make these wines more approachable.
Tannat varietal wines are also very high in polyphenols. These are the good chemicals in wine that keep your heart healthy.
These wines are highly recommended by researcher Roger Corder who has recently written the highly acclaimed book The Red Wine Diet.
In a recent review in the UK Guardian, Malcolm Smith writes
South-west France stands out as the place to be if you want to live a long life. In spite of a diet rich in saturated fats from foie gras, cassoulet and copious cheeses, parts of this region have double the French average of men aged 90-plus. Corder puts it down to the local red wines, exemplified by the gutsy Madiran.
Sounds like excellent advice to me.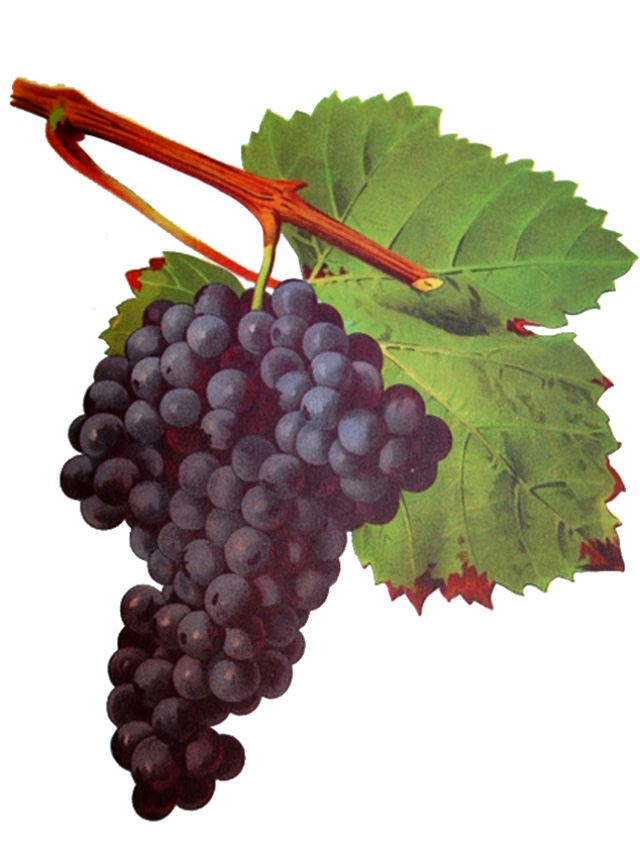 By Viala et Verlorel (Ampélographie) [Public domain], via Wikimedia Commons
---
Tannat In Australia
The following wineries in Australia use Tannat to make wines.  Contact me if you know of any others.
A T Richardson Grampians
Amato Vino Margaret River
Arlo Vintners Rutherglen
Bago Vineyards Hastings River
Beechworth Wine Estates Beechworth
Bioreann Granite Belt
BK Wines Adelaide Hills
Bowe Lees Adelaide Hills
Coolangatta Estate Shoalhaven Coast
Five O'Clock Somewhere McLaren Vale
Gestalt Wines Adelaide Hills
Good Doctor Wine Group McLaren Vale
Hand Crafted by Geoff Hardy McLaren Vale
Hither and Yon McLaren Vale
Irvine Eden Valley
Just Red Wines Granite belt
Langmeil Barossa Valley
Living Roots Adelaide Hills
Magpie Estate Barossa Valley
Massena Wines Barossa Valley
Oak Works Riverland
Pepper Tree Wines Hunter Valley
Pertaringa McLaren Vale
Pirramimma McLaren Vale
Sam Miranda Wines King Valley
Slain Giant Barossa Valley
Symphonia King Valley
Symphony Hill Wines Granite Belt
Thomas New England Estate New England
Tizzana Winery South Coast Zone
Toppers Mountain New England
Travertine Estate Hunter Valley
Trentham Estate Murray Darling
Tulloch Hunter Valley
Yacca Paddock Vineyards Adelaide Hills
Zappa Wines New England
Zonte's Footstep Langhorne Creek
Updated 4 April 2021
See the full list of varieties described on this site
Abuzz with Alternatives
dozen Offer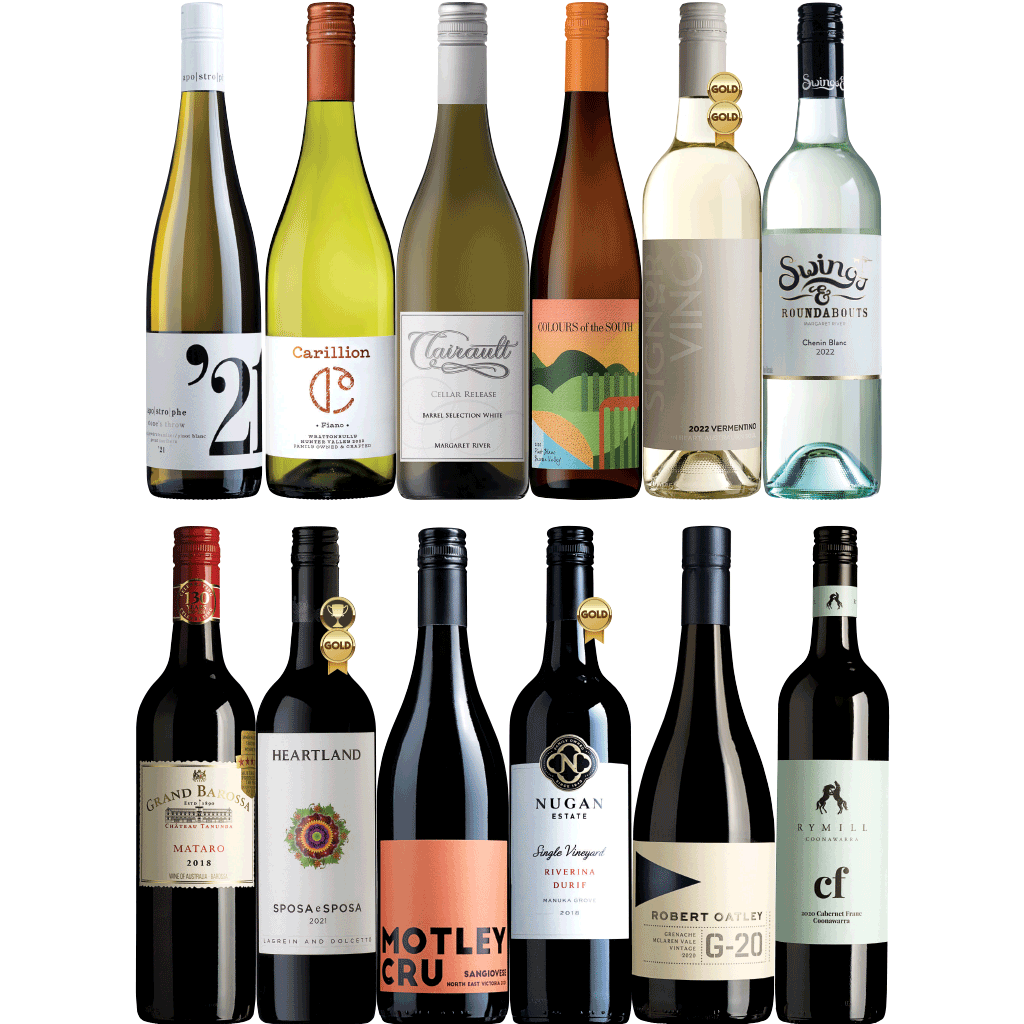 Twelve different alternative varieties and blends.
Also available as all red or all whites.
And at an affordable price.
---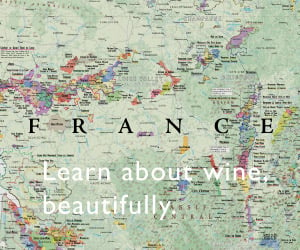 ---
Tannat and Food
You can put Tannat down as a dry red wine to try in winter with meaty dishes, beef stews and cassoulets or with mature cheese. The body, acid and tannins may overwhelm lighter styles of foods.
Health Benefits of Tannat
Red wines were once thought to be good for you because of their resveratrol content. This idea is now controversial, but other compounds in red wine, particularly Tannat, are now believed to be very good for promoting health and longevity.
See this article about the health benefits of Resveratrol
---
Was this info what you wanted?  

Use the search box below to find more.