---
Chenin Blanc White Wine Variety
Chenin blanc is a highly revered white variety from the central regions of the Loire Valley where it is used to make sweet, semi-sweet and dry white wines and also sparkling wine.
Unfortunately it is not so well loved elsewhere.
Chenin in France
The famous Loire Valley wines of Vouvray are made from Chenin blanc. The variety is also used for making wines under the appellations of Montlois, Savennieres and Saumur, to name just a few.
It is also grown in the Languedoc region where it is a component of the sparkling Cremant de Limoux.
See the digital wine map of France to locate these regions.
...and elsewhere
This variety is very popular in South Africa where its ability to yield well and hold its acidity in warm climates is seen as an asset.  Quality is not always so good but many winemakers who realise the value of it are intent on making fine wines.
It is grown in California and other parts of the USA and to a limited extent in South America.
Chenin was once very popular for making cheap bland wine in New Zealand but is now in rapid decline.
Chenin In Australia
Most Australian plantings are in Western Australia, but Chenin is present in most Australian regions. It is probable that the WA propensity for using the variety is a result of importation of vines from South Africa in the 19th Century.
Around Perth and the Swan Valley the variety has historically played a role similar to that it plays in South Africa, producing wines of no great character. The variety is reasonably popular in Margaret River where growers and winemakers have more of an eye for quality.
In the past Chenin was a major component of blended wines under the general heading of "Classic Dry White" which is popular in Western Australia. Houghtons White Burgundy was the most famous of these.  Nowadays Chenin appears much less frequently in these blends.
Elsewhere in Australia the variety plays a minor role in a number of regions, but it is fair to say the Australia has yet to produce a great Chenin blanc. The possible exception being a one-off late harvest wine produced by St Leonards in the late 1970s. I recently tried a dry Chenin from the same maker and found it excellent. 

Australian Producers
Abbey Vale Margaret River
All Saints Estate Rutherglen
Ampersand Pemberton
Anderson Winery Rutherglen
Aphelion McLaren Vale
Aravina Margaret River
Bella Ridge Estate Swan District
Berg Herring McLaren Vale
Blind Corner Margaret River
Blood Moon Heathcote
Brash Higgins McLaren Vale
Bremerton Langhorne Creek
Brini Estate McLaren Vale
Matilda's Estate Denmark
Broken River Vineyards Goulburn Valley
Brooksideo Perth Hills
Brookwood Estate Margaret River
Campbells Wines Rutherglen
Cape Grace Wines Margaret River
Capel Vale Geographe
Carldenn Homestead Wines Perth Hills
Casley Mount Hutton Granite Belt
Castagna Vineyard Beechworth
Chapman Valley Wines Central Western Australian Zone
Chidlows Well Central Western Australian Zone
Churchview Estate Margaret River
Clairault Streicker Margaret River
Cofield Wines Rutherglen
Coriole McLaren Vale
Corymbia Swan Valley
Coughlan Estate Geographe
Darling Estate King Valley
Dormilona Margaret River
Dowie Doole McLaren Vale
Fermoy Estate Margaret River
Flametree Margaret River
Flying Fish Cove Margaret River
Garbin Estate Swan Valley
Gestalt Wines Adelaide Hills
Goon Tycoons Margaret River
Green Valley Margaret River
Gwynnyth Vineyards Pyrenees
Happs Margaret River
Harris Organic Wines Swan Valley
Heafod Glen Winery Swan Valley
Henley Park Winery Swan Valley
Hotham Ridge Winery Peel
Jane Brook Estate Swan Valley
Jarrah Ridge Winery Perth Hills
John Gehrig Wines King Valley
John Kosovich Wines Swan Valley
Kalleske Wines Barossa Valley
Kevin Sobels Wines Hunter Valley
Kneedeep Margaret River
Kyotmunga Estate Perth Hills
L'Enologa Murray Darling
Lamonts Swan Valley
Lancaster Wines Swan Valley
Lenton Brae Margaret River
Marri Wood Park Margaret River
Moss Brothers Margaret River
Murray Estate Big Rivers Zone
Nikola Estate Swan Valley
Oakover Estate Swan Valley
Olive Farm Swan District
Olive Farm Wines Swan Valley
Pandemonium Estate Swan Valley
Paul Conti Wines Greater Perth Zone
Peel Estate Peel
Peel Ridge Peel
Peter Lehmann Barossa Valley
Pikes Clare Valley
Pinelli Swan Valley
Pirramimma McLaren Vale
Plan B Frankland River
Redgate Margaret River
Riverbank Estate Swan Valley
Romavilla Queensland Zone
Rusden Wines Barossa Valley
Scarpantoni Estate McLaren Vale
Schwarz Wine Company Barossa Valley
Settlers Ridge Margaret River
Sevenhill Wines Clare Valley
Sherrah McLaren Vale
Sittella Swan Valley
South by South West Margaret River
Spider Bill Wines Adelaide Hills
St Leonards Rutherglen
Stakehill Estate Peel
Talijancich Swan Valley
Tassell Park Wines Margaret River
Temple Bruer Langhorne Creek
Torrent Swan Valley
tripe.Escariot Margaret River
Tuart Ridge Peel
Tumbalong Hills Gundagai
Upper Reach Vineyard Swan Valley
Vino Volta Swan Valley
Willoughby Park Denmark
Willow Bridge Estate Geographe
Windows Estate Margaret River
Windy Creek Estate Swan Valley
Wines of Merritt Margaret River
Woody Nook Margaret River
Updated 13 June
---
---
See the full list of varieties described on this site
Abuzz with Alternatives
dozen Offer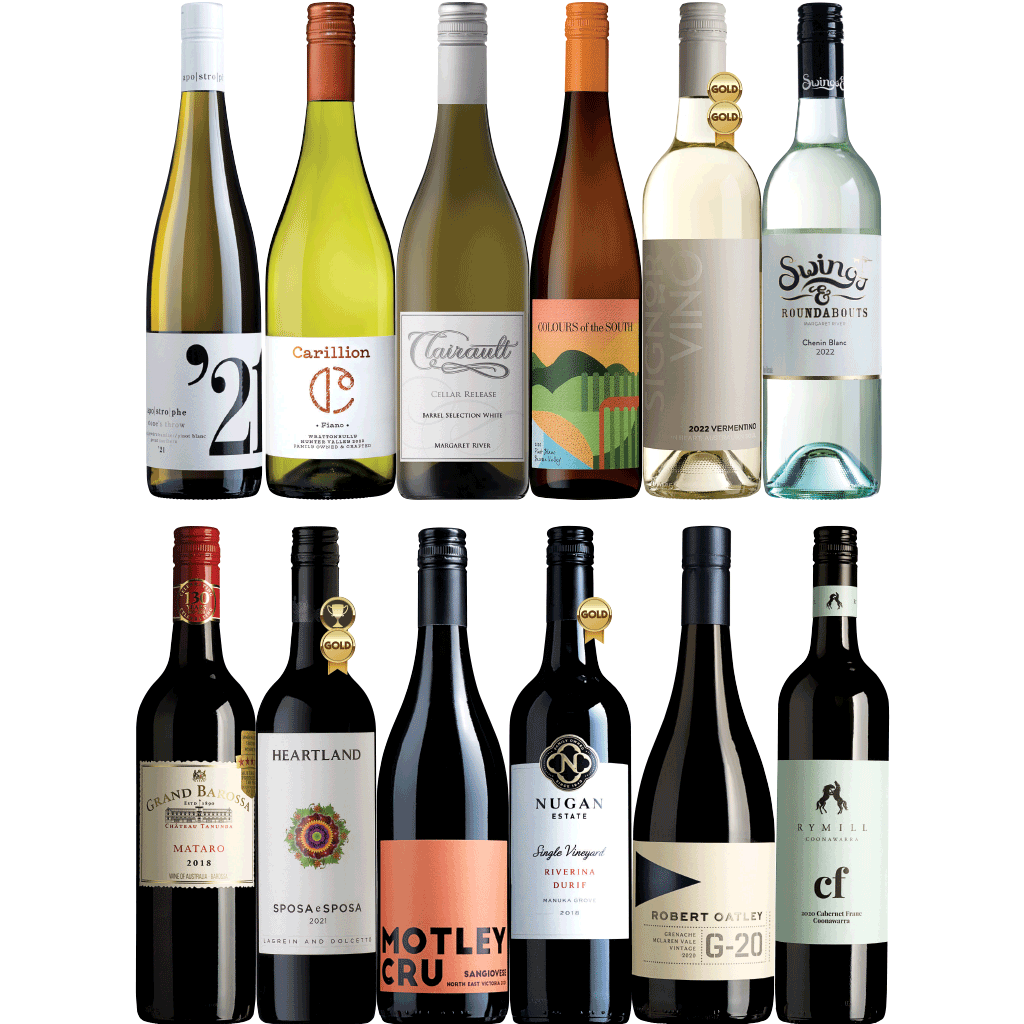 Twelve different alternative varieties and blends.
Also available as all red or all whites.
And at an affordable price.
---
Become a member of Darby's Vinodiversity Community 
You will keep up to date with the Alternative varieties scene and receive invites to special virtual taste and talk events.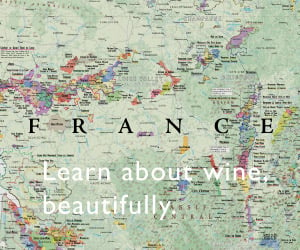 ---
Was this info what you wanted?  

Use the search box below to find more.