Arneis white wine variety
This elegant Italian white wine grape variety is creating a buzz in Australia. I regard it as being among the top half dozen new white varieties in Australia.

In its native Piedmont, especially in the regions of Roero and Langhe, Arneis produces elegant white wines with powerful aromas of almonds and peaches. The variety was much less popular in the 1970s, but has undergone quite a revival since then.
Interestingly, this variety is not used widely in any country outside Italy except in Australia, which in 2010 has over 13% of the acreage planted globally for Arneis.
A few Australian vineyards were using Arneis in the late 1990s but more recently the variety has gained popularity so that more than 60 wineries now make Arneis.
La Zona Arneis by Chrismont in the King Valley
The variety presents some problems in the vineyard - Its nickname in Italy is "little rascal" but better clones and handling have seen Arneis wines become more popular. One synonym for this variety is Nebbiolo Bianco.
In a similar role to Viognier in Shiraz, small quantities of Arneis have been used traditionally in Piedmont as blending material to soften wines made from the red variety Nebbiolo.
Australian Producers of Arneis
Medal winners
At the 2023 Australian Alternative Varieties Wine Show 11 Arneis wines were judged.  Patch Wines of the Yarra Valley won a gold medal, Three silver and six bronze medals were awarded. 
Adelina Wines Clare Valley
Adina Vineyard Hunter Valley
Alejandro Riverland
Amadio Adelaide Hills
Artwine Adelaide Hills
Audrey Wilkinson Hunter Valley
Aylesbury Estate Geographe
Beechtree Wines McLaren Vale
Billy Button Alpine Valleys
Bird in Hand Adelaide Hills
Bittern Estate Mornington Peninsula
Boree Lane Wines Orange
Catherine Vale Vineyard Hunter Valley
Centennial Vineyards Southern Highlands
Chalk Hill Winery McLaren Vale
Chalou Orange
Cherabino Margaret River
Chrismont King Valley
Cooks Lot Orange
Cupitt's Winery Shoalhaven Coast
Curlewis Geelong
D'Arenberg McLaren Vale
Dal Zotto Estate King Valley
Dalfarras Nagambie Lakes
De Bertolis Rutherglen Estates Rutherglen
De Bortoli Riverina
Dhiaga Mornington Peninsula
Di Lusso Estate Mudgee
Dromana Estate Mornington Peninsula
First Drop Barossa Valley
Fowles Wine Strathbogie Ranges
Goon Tycoons Margaret River
Helen's Hill Estate Yarra Valley
Hesketh Wines Barossa Valley
Holm Oak Northern Tasmania
Il Cattivo Currency Creek
Innocent Bystander Yarra Valley
K1 by Geoff Hardy Adelaide Hills
Kirrihill Estates Clare Valley
La Bise Adelaide Hills
La Madrina McLaren Vale
Landhaus Estate Adelaide Hills
Lazzar Wines Mornington Peninsula
Lonely Vineyard Eden Valley
Michelini Alpine Valleys
Millbrook Winery Perth Hills
Nashdale Lane Wines Orange
Nepenthe Adelaide Hills
Oakridge Yarra Valley
Ochota Barrels Adelaide Hills
Pankhurst Wines Canberra
Patch Yarra Valley
Patritti Wines McLaren Vale
Paul Nelson Wines Denmark
Peter Drayton Wines Hunter Valley
Petronio Yarra Valley
Pizzini Wines King Valley
Poppelvej Adelaide Hills
Renzaglia Central Ranges Zone
Rokkwell Granite Belt
Rowlee Wines Orange
Saddlers Creek Wines Hunter Valley
Sam Miranda Wines King Valley
Santolin Yarra Valley
Sassy Wines Orange
Stefano di Pieri Murray Darling
Symphonia King Valley
Tempus Two Hunter Valley
Ten Miles East Adelaide Hills
Tertini Wines Southern Highlands
The Lane Vineyard Adelaide Hills
Thick as Theives Yarra Valley
Vale Creek Wines Central Ranges Zone
Vinaceous Various
Vineyard 28 Geographe
Wise Wine Margaret River
Yacca Paddock Vineyards Adelaide Hills
Yarraloch Yarra Valley
Zerella (la Gita) McLaren Vale
Last update 4 Dec 2023
---
The flavours of Arneis
Initially Arneis wines in Australia can be a little neutral, perhaps because most vineyards were relatively young. But now, at their best, these wines can be complex, aromatic and redolent of almonds, pears, peaches and honey.
As aromatic white wines these are best served when young and fresh, but I have enjoyed Crittenden's Arneis with a few years of bottle age.

Some descriptions of Arneis
Perfume, fruity, apples, pears, white grapefruit, floral, citrus, anise, hint of herbs...
...subtly fruit-scented, full-bodied and tasting of ripe pears 
Arneis and Food
Wines made from the Arneis grape are ideal accompaniments to seafoods, antipasti and salads.  But you can try them on their own as well.
In his book The Winelover Cooks Italian Brian St Pierre suggests pasta with squid or octopus.
Other Italian white Wine varieties in Australia
Arneis
|
Bianco d'Alessano
|
Cortese
|
Fiano
|
Friulano
|
Garganega
|
Greco di Tufo
|
Grillo
|
Moscato Giallo
|
Pecorino
|
Picolit
|
Prosecco
|
Trebbiano
|
Verduzzo
|
Vermentino
---
You can learn about Italian Wine Regions with this digital wine Map of Italy. Instant download.
---
---
Abuzz with Alternatives
dozen Offer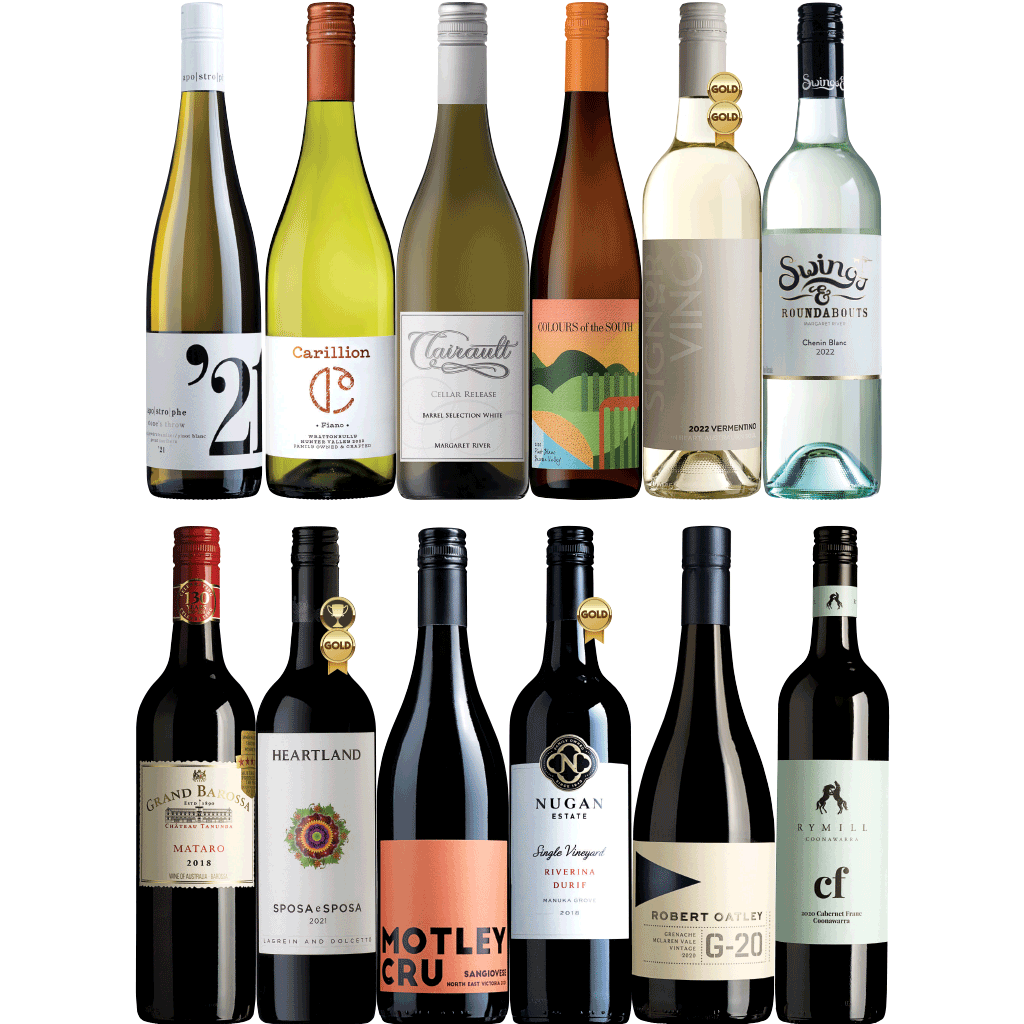 Twelve different alternative varieties and blends.
Also available as all red or all whites.
And at an affordable price.
---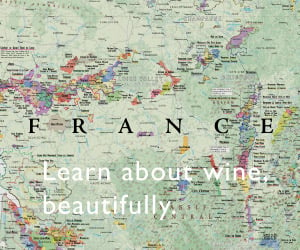 ---
Was this info what you wanted?  

Use the search box below to find more.