Prosecco wine in Australia
Prosecco is a white wine variety grown in the North East of Italy. The grape variety gives it's name to a style of sparkling wine. It is becoming increasingly popular in Australia.
The prosecco Road in the King Valley
The variety was pioneered in Australia by the Dal Zotto family in the King Valley. Listen to Otto and his son and winemaker Michael have to say about the variety. 
There was some commercial pressure to rename the grape variety name to "Glera" and to claim geographic indicator protection to the name Prosecco. It os the name of a town near Trieste, but in Italy the name is used much more widely that just for that town.
While Prosecco is mainly used to make lowish alcohol sparkling wines, occasionally it is used for still wines.

Prosecco can be frizzante, semi sparkling, or spumante, fully sparkling.

Prosecco is becoming more popular as many wine drinkers are looking for a light dry sparkling wine with lower alcohol. To some extent Prosecco is following on from the success of Moscato, but for people who prefer drier wine styles.

Australian Producers
All Saints Estate Rutherglen
Amulet Vineyard Beechworth
Artwine Adelaide Hills
Austin's Wines Geelong
Box Grove Vineyard Nagambie Lakes
Boyntons Feathertop Alpine Valleys
Brown Brothers King Valley
Chrismont King Valley
Cofield Rutherglen
Coriole McLaren Vale
Dal Zotto Estate King Valley
Eddie McDougal Wines King Valley
Freeman Vineyards Hilltops
Gapsted Alpine Valleys
Hunter Gatherer Vintners Macedon Ranges
Larry Cherubino Margaret River
Merkel King Valley
Mount Towrong Macedon Ranges
Mout Buff Wines Alpine valleys
Niccolo Adelaide Hills
Parish Hill Wines Adelaide Hills
Pizzini Wines King Valley
Range Life King Valley
Reedy Creek New England
Salena Estate Riverland
Sam Miranda Wines King Valley
Santa d'Sas King Valley
Scott and La Prova Adelaide Hills
Stefano di Pieri Murray Darling
Tempus Two Hunter Valley
Terra Felix Upper Goulburn
Torzi Matthews Eden Valley
Vasarelli Currency Creek
Vinea Marson Heathcote
Last updated 9 September 2020
---
Buy some Prosecco from our online wine merchant partners.  
You can check out their regular special six- and 12- packs, or make up your own. This is a great way to get your head around this wonderful sparkling style. 
Other Italian white Wine varieties in Australia
Arneis
|
Bianco d'Alessano
|
Cortese
|
Fiano
|
Friulano
|
Garganega
|
Greco di Tufo
|
Grillo
|
Moscato Giallo
|
Pecorino
|
Picolit
|
Prosecco
|
Trebbiano
|
Verduzzo
|
Vermentino
---
One of the best books about Italian wine grape varieties is Ian d'Agata's Native Wine Grapes of Italy
Prosecco and Food
You don't need food to enjoy a glass of Prosecco. The wine is light and relatively low in alcohol and thus it can be enjoyed on it's own.
But it is quite suitable as an accompaniment to light meals or perhaps with a few pretzels or olives late in the afternoon.
Bellini is a favourite cocktail drink, made with Prosecco and peach nectar.
An Offer from our online Wine Shop Partner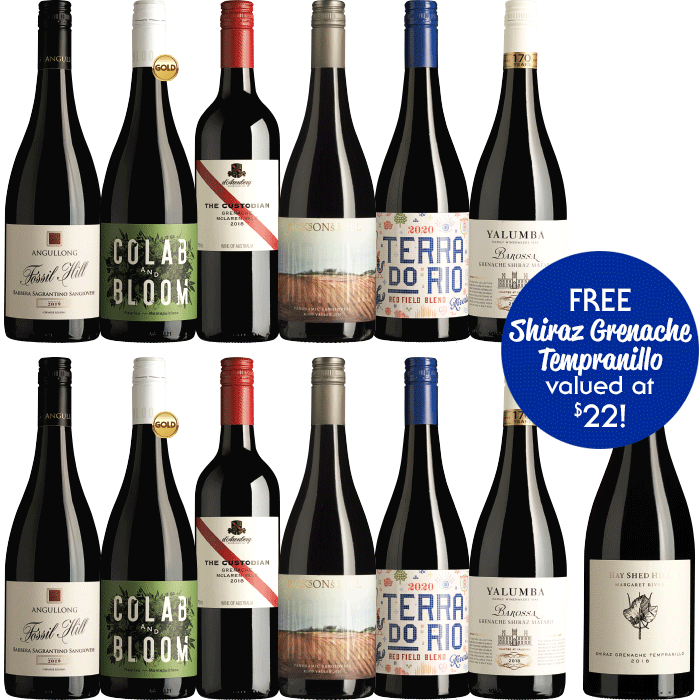 Med Red offer. Includes two bottles of each of six wines, different producers, different regions, different alternative varieties and blends. Plus a bonus bottle. All at an affordable price.
---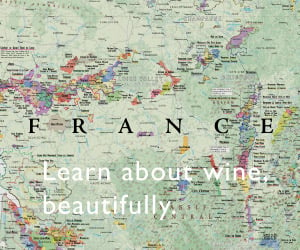 ---
Was this info what you wanted?  

Use the search box below to find more.