Moscato Giallo
Moscato Giallo is an aromatic white wine variety from North East Italy.
What are passito wines?
Passito is a winemaking technique which involves drying the grapes to some extent before fermentation.  This allows the sugars and flavours to become more concentrated.  The process is most commonly associated with Northern Italy but is used widely.
Passito wines are most often sweet, but can be dry, the most famous dry wine made by this process is Amarone.
This is one of the extended Muscat family of grape varieties of which there are dozens. This particular variety is quite uncommon outside Northern Italy and nearby Switzerland.
Moscato of course is Italian for what Anglophones call Muscat. Giallo means yellow. 
Like its relatives Moscato Giallo is aromatic and often used for sweet wines, both still and sparkling. Some makers use this variety to make Passito wines.
Various Muscat varieties have had a long history in Australia used mainly to make sweet or liqueur style wines. Moscato Giallo is a relative newcomer, with only a few producers thus far.
Australian winemakers hope that this variety is capable of making more elegant table wines with emphasis on the aromatics rather than the sweetness.
Look out for some good dry white varietals or other dry white blends containing this variety.
Moscato Giallo is one of the varieties described in my book Rare Ozzies. It includes comments from  Mark Holm from Ringer Reef Wines and from Kathleen Quealy.
Australian Producers of Moscato Giallo
Bassham Wines Riverland
Chalmers Heathcote
Clay Pot Wines Alpine Valleys
Moondarra Gippsland
Pengally Lane Wines Bendigo
Philip Lobley Wines Upper Goulburn
Ricca Terra Riverland
Ringer Reef Winery Alpine Valleys
Stefano di Pieri Murray Darling
Surveyor's Hill Winery Canberra
Symphony Hill Wines Granite Belt
Updated 9 October 2021
Other Italian white Wine varieties in Australia
Arneis
|
Bianco d'Alessano
|
Cortese
|
Fiano
|
Friulano
|
Garganega
|
Greco di Tufo
|
Grillo
|
Moscato Giallo
|
Picolit
|
Prosecco
|
Trebbiano
|
Verduzzo
|
Vermentino
---
One of the best books about Italian wine grape varieties is Ian d'Agata's Native Wine Grapes of Italy
An Offer from our online Wine Shop Partner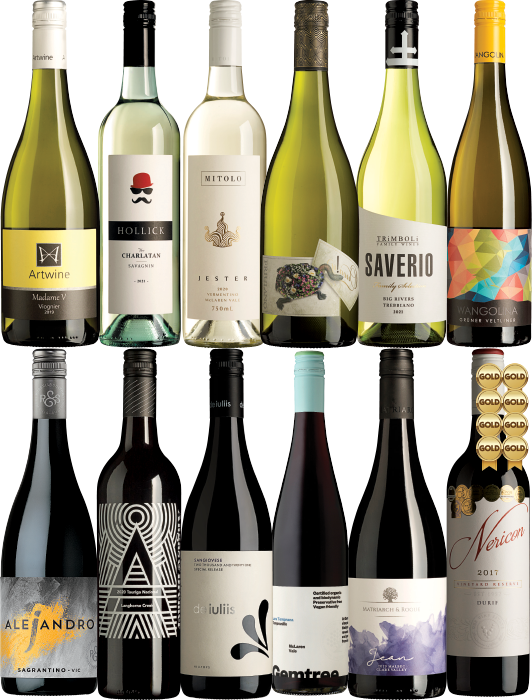 Six whites - Viognier, Savagnin, Gruner Veltliner, Vermentino, Friulano, Trebbiano .
Six reds - Sagrantino, Sangiovese, Malbec, Durif, Tempranillo, Touriga. 
Together they  make up a fine survey of the major alternative wine varieties made in Australia today by some of our best winemakers across Australian regions. 
Also available as all reds and all whites dozens.
And at a great price..
---
---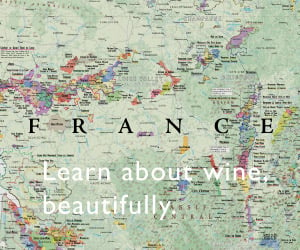 ---
Was this info what you wanted?  

Use the search box below to find more.
Before you go
Please subscribe to my newsletter...

I promise not to abuse your inbox. You will receive no more than three emails per month, most often just one, and you can unsubscribe at any time.