Vermentino wine variety in Australia
Vermentino is one of the exciting new white varieties from Southern Italy that are making an impression on the wine scene in Australia.
In Italy, France and the Islands 
Vermentino is an aromatic white wine variety whose native habitat is the Italian region of Liguria and the Mediterranean islands of Sardinia and Corsica. On Corsica it is known as Malviose of Corsica. It is also becoming increasingly popular under the name of Rolle in Provence and in the Languedoc-Roussillon Wine Regions in Southern France.
Other synonyms include Piccobon, Uva Sapaiola, Vermentino Bianco, Formentino (Italy); Carbesso. Carbes, Brustiano di Corsica, Malvasia Grossa, Malvasie Precoce d'Espagne, Malvasie à Gros Grains.
On Sardinia the most highly regarded Vermentinos are from the DOCG region of Vermentino di Gallura in the North East of the island.

Vermentino wines in Australia
Since the turn of the 21st Century more Australian wineries, especially those in the mild to warm wine regions, are turning to Vermentino.
The variety has the ability to produce wines with firm acidity and good flavour even under the hot conditions experienced in some recent vintages.

One indication of it's growing importance is that since 2009 Australian Alternative Varieties Wine Show (AAVWS) has had a class for Vermentino to be judged separately. Previously it was in the "other whites" classes.
In 2017 there were 41 Vermentino wines judged at AAVWS.

My expectation is that this variety will play an increasingly prominent role in Australian wine regions that are too warm to produce quality wine from varieties like Chardonnay. In fact the variety is well known for its ability to withstand extreme heat waves.
What do you think about this variety?  
I'd love your opinion. Please leave a comment in the box near the bottom of this page, or just take a look at what others are saying.
Australian Producers of Vermentino
There are now more than one hundred producers of this variety, a huge vote of confidence by Australian Winemakers, and the willingness of Australian winelovers to try something new.
919 Wines Riverland
Aldinga Bay McLaren Vale
Alejandro Riverland
Ambrook Wines Swan Valley
Angoves Winery Riverland
Angullong Wines Orange
Aravina Margaret River
Atze's Corner Wines Barossa Valley
Barangaroo Boutique Wines Grampians
Bassham Wines Riverland
Beach Road McLaren Vale
Bellwether Coonawarra
Berg Herring McLaren Vale
Berton Vineyards Riverina
Big Easy Radio McLaren Vale
Billy Button Alpine Valleys
Bimbadgen Hunter Valley
Blood Moon Heathcote
Box Grove Vineyard Nagambie Lakes
Bremerton Langhorne Creek
Briar Ridge Vineyard Hunter Valley
Brown Brothers King Valley
Brown Brothers King Valley
Bullers Calliope Rutherglen
Calabria Family Wines Riverina
Calais Estate Hunter Valley
Camwell Wines McLaren Vale
Cappa Stone Murray Darling
Carillion Wines Orange
Carpe Diem Margaret River
Castelli Estate Denmark
Chalk Hill Winery McLaren Vale
Chalmers Heathcote
Chapel Hill McLaren Vale
Cirami Estate Riverland
Clay Pot Wines Alpine Valleys
Cofield Wines Rutherglen
Condie Heathcote
Conte Estate Wines McLaren Vale
Craigmoor Estate Mudgee
Crittenden Estate Mornington Peninsula
Cush and Cush Heathcote
Dalfarras Nagambie Lakes
David Hook Wines Hunter Valley
Delinquente Wine Riverland
Della Fay Margaret River
Di Lusso Estate Mudgee
Dirt Candy Hunter Valley
Dowie Doole McLaren Vale
Due Jolly Perth Hills
Ephemera Heathcote
ess&see McLaren Vale
Feathertop Alpine Valleys
Ferraro Wines Alpine Valleys
First Creek Hunter Valley
First Ridge Mudgee
Five O'Clock Somewhere McLaren Vale
Flying Fish Cove Margaret River
Flynn's Wines Heathcote
Four Winds Vineyard Canberra
Fowles Wine Strathbogie Ranges
Fox Creek Wines McLaren Vale
Garden and Field Barossa Valley
Gibson Barossa Valley
Golden Grove Estate Granite Belt
Gumpara Winery Barossa Valley
Happs Margaret River
Hastwell and Lightfoot McLaren Vale
Hay Shed Hill Wines Margaret River
Heart of Gold Bendigo
Heritage Estate Granite Belt
Hidden Creek Granite Belt
Hungerford Hill Hunter Valley
Jacksons Hill Hunter Valley
Jamsheed Yarra Valley
Kangarilla Road McLaren Vale
King River Estate King Valley
Kirrihill Estates Clare Valley
Koerner Wines Clare Valley
La Fattoria Perth Hills
La La Land Murray Darling
La Maschera Barossa Valley
Lake Breeze Langhorne Creek
Landaire Padthaway
Langmeil Barossa Valley
Latitude 34 Margaret River
Lillypilly Estate Riverina
Little Wine Company Hunter Valley
Longleat Wines Goulburn Valley
Love + Glory McLaren Vale
LS Merchants Margaret River
Mansfield Wines Mudgee
Marq Margaret River
Matriarch and Rogue Clare Valley
McIvor Estate Heathcote
McPherson Wines Nagambie Lakes
MDI Murray Darling
Mercer Hunter Valley
Merindoc Heathcote
Michelini Alpine Valleys
Millbrook Winery Perth Hills
Mitolo McLaren Vale
Montebello Estate Hunter Valley
Moojelup Farm Geographe
Mount Towrong Macedon Ranges
Mr Mick Clare Valley
Munari Heathcote
Muster Wine Company Barossa Valley
Myattsfield Vineyard and Winery Perth Hills
Oak Works Riverland
Oakover Estate Swan Valley
Oakway Estate Geographe
Olivers Taranga McLaren Vale
Oxenbury Farm McLaren Vale
Parish Hill Wines Adelaide Hills
Patritti Wines McLaren Vale
Peter Drayton Wines Hunter Valley
Petersons Glenesk Estate Mudgee
Pinelli Swan Valley
Pirate Cru Barossa Valley
Politini King Valley
Prometheus Riverland
Rabbit and Spaghetti Clare Valley
Ricca Terra Riverland
Riverbank Estate Swan Valley
Route du Van Yarra Valley
Saddlers Creek Wines Hunter Valley
Salena Estate Riverland
Santolin Yarra Valley
Scarborough Wine Hunter Valley
Scarpantoni Estate McLaren Vale
Serafino Wines McLaren Vale
Signor Vino Riverina
Sirromet Granite Belt
Sixty Eight Roses Riverland
Small Victories WIne Barossa valley
Spring Spur Alpine Valleys
Stefano di Pieri Murray Darling
Summit Estate Granite Belt
Susuro Adelaide Hills
Swinny Frankland River
Symphony Hill Wines Granite Belt
Tallagandra Hill Canberra
Tallavera Grove Winery Hunter Valley
Tanglefoot Winery Peel
Taylors Clare Valley
Temple Bruer Langhorne Creek
The Little Wine Company Hunter Valley
The Overflow Queensland Zone
Tonon Vineyard and Winery Perth Hills
Torrent Swan Valley
Trentham Estate Murray Darling
Trimboli Riverina
Vale Creek Wines Central Ranges Zone
Vasarelli McLaren Vale
Vigna Bottin McLaren Vale
Vinaceous Various
Vino Intrepido Heathcote
Whistling Kite Wines Riverland
Willem Kurt Beechworth
Windy Creek Estate Swan Valley
Wines of Merritt Margaret River
Witches Falls Winery Granite Belt
Wren Estate Hunter Valley
Yalumba Wine Company Eden Valley
Yelland and Papps Barossa Valley
Zonte's Footstep McLaren Vale
16 May 2023
Taste Some Vermentino
As you can see there are lots of Aussie producers of Vermentino, but which one for you? 
Why not make up your own tasting pack from our online merchant partner.  They usually have plenty to choose from, or you can make up a case with some other interesting alternative varietal wines.
Other Italian White Wine Varieties used in Australia
Arneis
|
Bianco d'Alessano
|
Cortese
|
Fiano
|
Garganega
|
Greco
|
Grillo
|
Malvasia
|
Prosecco
|
Trebbiano
|
Verduzzo
|
Vermentino
---
One of the best books about Italian wine grape varieties is Ian d'Agata's Native Wine Grapes of Italy
Vermentino and Food
Light and crisp Vermentino wines are ideal to serve alone as an aperitif, but many of these wines can play a role pairing with a range of foods, especially seafood.
Vermentino has enough oomph to pair with simple seafood dishes or even those with rich creamy or buttery sauces. These wines can also be paired with Sardines or a plate of whitebait with aioli.
Fresh sardines are so much better when you pair them with a glass of Vermentino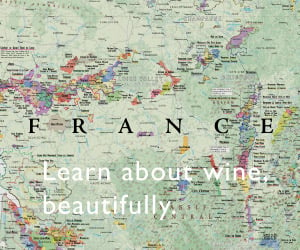 ---
Was this info what you wanted?  

Use the search box below to find more.