Mencia red wine variety
More than twenty of the most innovative winemakers in Australia are now using Mencia.
Mencia is a red wine variety from the north western corner of Spain. In particular in the DOC regions of Bierzo, Ribiera Sacra and Valdeorras.  See this Iberian wine map to learn about Spanish wine regions
Mencia became popular outside its native regions just a few years ago.  Most wines are juicy and aromatic, but the Mencia produced in the Bierzo region in the province of Leon are full bodied and rich wines. The harsh terroir of Bierzo where the yields are low makes the difference.
In Portugal this variety is known as Jaen or Jaen de Dao.
The popular emergence of this variety is an interesting case study of the interaction of modern journalism and obscure varieties.
For decades Mencia was known only by a few locals. Most of the wine was unremarkable red or rose wines, consumed locally.  Just a few people knew that in the right conditions it could make superb wine.  Then the cat gets out of the bag.  A few influential journos wrote the variety up and the electronic world lit up full of praise.
Major retailers in the UK and USA see demand rising and send buyers to get some of the latest sensation.  The limited supply of the good stuff quickly disappears but there is still plenty of the ordinary wine which complies with the DOC requirements, or at least can be represented as the real thing.  
The second wave of journalists and their readers try one or two examples of the mediocre stuff then conclude that the whole thing is a beat up.
The moral of the story is that sometimes you need to look at the broader context of an emerging variety.
In my case the first Mencia I tried, from Bierzo, was an absolute stunner of a wine. The next few cheaper examples were good but nothing special.  I realised what was happening and kept trying more.  My expectations are now more modest, but I still come across a few great Mencia wines from Spain and Portugal now a few from Australia.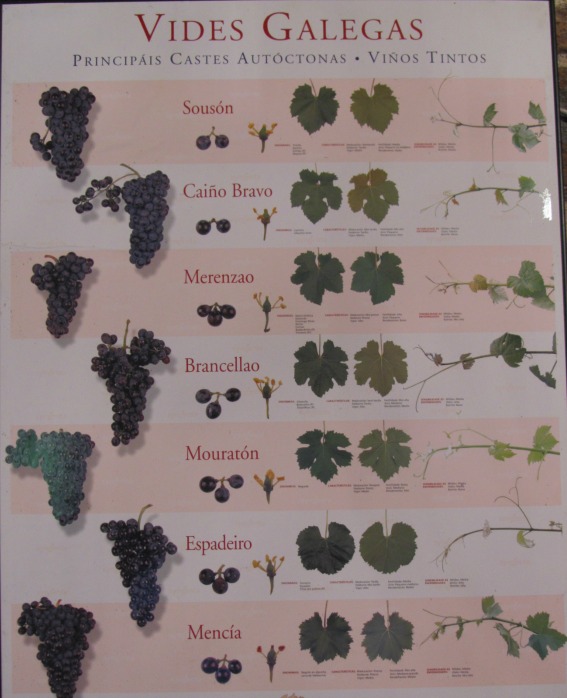 Although Mencia is the last wine on the list of varieties on this poster it is the best known of the Galician varieties listed.
Mencia in Australia
Mencia has only been in Australia for a few years.  The pioneer of the variety was Olivers Taranga in McLaren Vale.  They first produced a Mencia rose in 2014, and more recently they are making a dry red.
It features in the book Rare Ozzies, which includes comments about Mencia from winemakers Peter Leske of La Linea and Shane Mead of Quartz Hill

The list below shows that this exciting variety is gaining a foothold in Australia.
Angoves Winery Riverland
Bassham Wines Riverland
Centennial Vineyards Southern Highlands
Cherabino Margaret River
CRFT Adelaide Hills
D'Arenberg McLaren Vale
Delatite Winery Upper Goulburn
Dell'uva Wines  Barossa Valley
Hidden Creek Granite Belt
Ivybrook Farm McLaren Vale
La Linea Adelaide Hills
Mac Forbes Wines Yarra Valley
Matriarch and Rogue Clare Valley
Ministry of Clouds McLaren Vale
Nepenthe Adelaide Hills
Nikola Estate Swan Valley
Olive Farm Wines Swan Valley
Olivers Taranga McLaren Vale
Quartz Hill Wines Pyrenees
Serrena Que Estate Granite Belt
Somos McLarenVale
Swinny Frankland River
Varney Wines McLaren Vale
Wangolina Mount Benson
Whistling Kite Wines Riverland
Word of Mouth Wines Orange
Last Update 3 September 2023
---
The taste of Mencia
At its best Mencia can be heaven in a glass. There are the firm tannins of a good Pinot Noir but with all the delicious mid-palate juicy fruit flavours of Tempranillo, Gamay or Cabernet Franc.  Look for red fruit flavours, with a herbal bouquet aromas and earthy, spicy even smoke undertones.
Some wines from this variety may be simple cafe styles for everyday drinking but carefully made Mencia from low yielding vines matches it with the best from the classic varieties.
Try Mencia with anything from a simple dish of roasted Mediterranean vegetables to rich stews and braises, maybe oxtail or lamb shanks.  If you'd like to serve Mencia with charcuterie perhaps you should include some black olive tapenade and some black pudding.
For more food suggestions see Evan Goldstein's Daring Pairing's Book
An Offer from our online Wine Shop Partner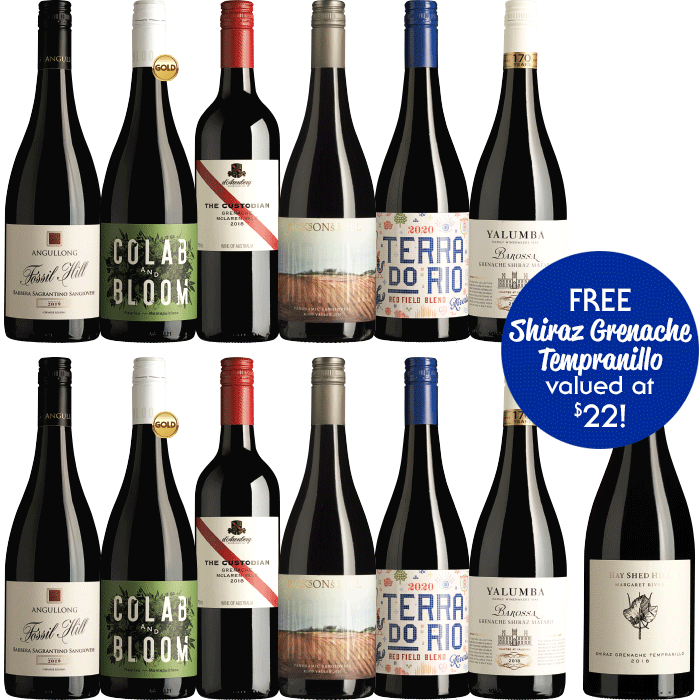 Med Red offer. Includes two bottles of each of six wines, different producers, different regions, different alternative varieties and blends. Plus a bonus bottle. All at an affordable price.
---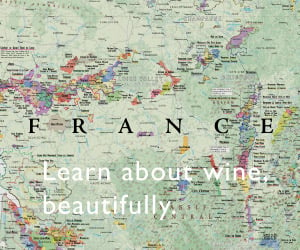 ---
Was this info what you wanted?  

Use the search box below to find more.