Need an ideal stocking filler for a winelover friend?  Consider buying the What Varietal is That? book!
Cinsaut Red Wine Variety

Cinsaut (or Cinsault) is a high yielding, workhorse red wine variety.  It is also known in Australia as Blue Imperial and Oeillade.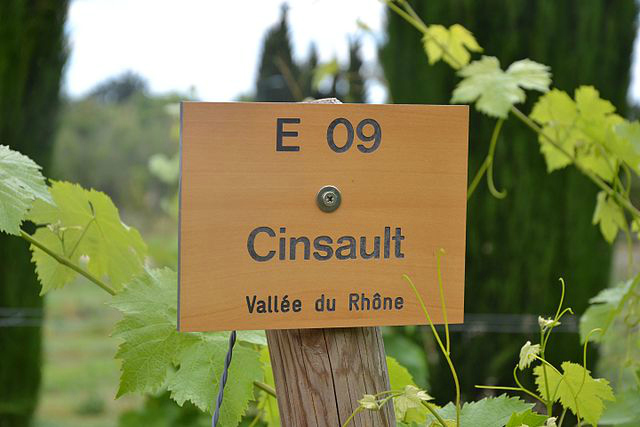 By Marianne Casamance (Own work) [CC BY-SA 4.0], via Wikimedia Commons
Other synonyms include Black malvoisie, Boudalès,  Bourdalès, Bourdelas, Calabre, Cinq-saou, Cinqsaut, Cinsaut, Cuvillier, Espagne, Espagnen, Espagnol, Gros de Lacaze, Gros marocain, Hermitage, Malaga, Malaga kék, Marocain, Marroquin, Marrouquin, Maurange, Mavro kara melki, Milhau, Milhaud du Pradel, Morterille, Morterille noire, Negru de Sarichioi, Ottavianello, Ottaviano, Pampous, Papadou, Passerille, Pétaïre, Picardan noir, Piquepoul d'Uzès, Plant d'Arles, Plant de Broqui, Poupe de crabe, Prunaley, Prunelas, Prunella, Prunellas, Prunellas noir, Salerne, Senso, Sinso, Ulliaou
How does a single grape variety get so many synonyms?  Well there are two factors in play here.  
First, the variety has been around for about four centuries.  Secondly it is planted widely in traditional warm wine regions throughout Southern France, Spain, Italy, Morocco and Algeria, as well as California, South Africa and Australia in the New World.  
Over time and space across language boundaries and generations the names gradually evolve.  Formal bureaucratic rules for nomenclature are fairly new.
In South Africa the variety was once the leading red variety.  In that country it was used as a parent in a crossing with Pinot Noir for breeding Pinotage.
Cinsaut is often used in blends with other Rhone varieties. It is a permitted but sparingly used variety in Chateauneuf-du-Pape.
What they Say about Cinsaut
This variety, according to Robin Bradley in his Australian Wine Pocketbook of 1978, is
"used, mostly in South Australia, to lend mediocrity to otherwise good wine"
The quote on the right show that his opinion is not shared by Jancis Robinson.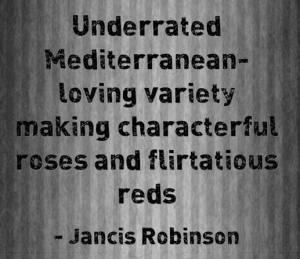 Cinsaut in Australia
Despite this bad press, this variety is still commonly used as blending material, probably in more wines than mention the fact on their labels, but there are a couple of exceptions.
I have long been a fan of Morris Wines Cinsaut, sold for many years as Blue Imperial, but now bearing is more correct name.
Foggo Wines in McLaren Vale have had success with a Grenache Shiraz Cinsaut.

D'Arenberg's Cenosilicophobic Cat is a blend of Sagrantino with about 9% Cinsaut.

The Cinsaut grape variety makes quite good rose either on its own or as a component of blends .
Bullers Calliope Rutherglen
Chambers Rosewood Rutherglen
Charles Melton Barossa Valley
Clonakilla Canberra
Cradle of Hills McLaren Vale
D'Arenberg McLaren Vale
Foggo Wines McLaren Vale
Happs Margaret River
Kabminye Wines Barossa Valley
Lake Moodemere Rutherglen
Massena Wines Barossa Valley
Morris Rutherglen
Murray Street Vineyard Barossa Valley
Quarry Hill Wines Canberra
Ruggabellus Barossa Valley
Shadowfax Vineyard and Winery Geelong
Shobbrook Wines Barossa Valley
Smallfry Wines Barossa Valley
Spinifex Barossa Valley
Yangarra Estate McLaren Vale
Last Update 25 April 2018
Learn More about Grape Varieties
Get your copy of
De Long's Wine Grape Varietal Table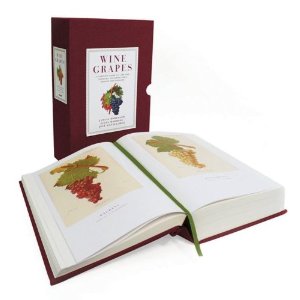 Wine Grapes by Jancis Robinson, Julia Harding and José Vouillamoz
Try this New Wave pack from our wine merchant partner
2 bottles each of some stunning alternative reds.
Sagrantino, Barbera, Touriga and more. 
Was this info what you wanted?  

Use the search box below to find more.
Before you go
Please subscribe to my newsletter...

I promise not to abuse your inbox. You will receive no more than three emails per month, most often just one, and you can unsubscribe at any time.