Rondinella red wine variety
This Italian red wine variety is used as a key ingredient of Italian red wines Valpolicello and Bardolino.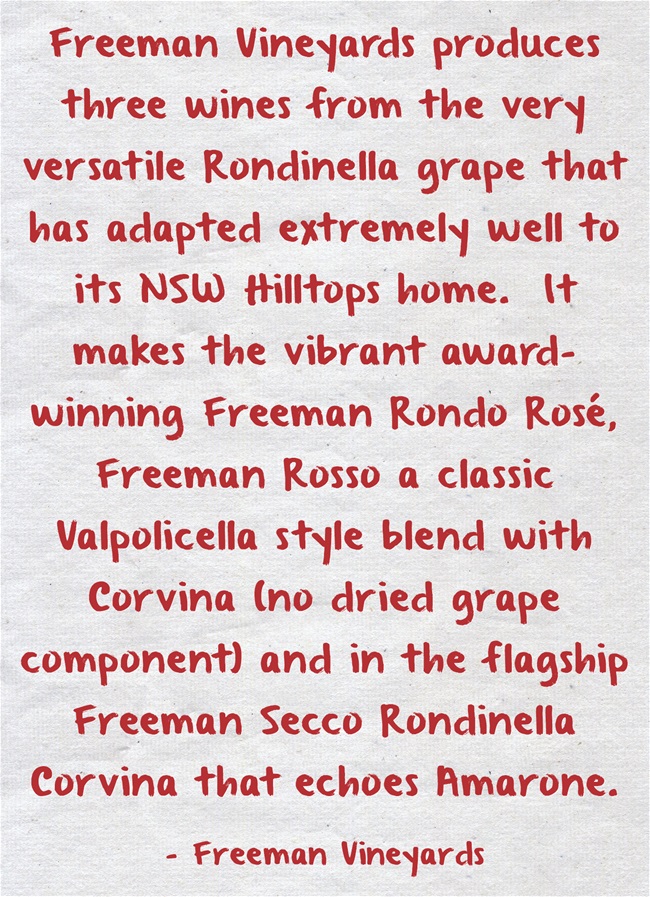 Quote in Rare Ozzies book from Australian producer of Rondinella.
Rondinella plays a secondary role to Corvina in these blends and is less highly regarded. The Valpolicello DOC in the Veneto region in North East Italy is known for the variability of the wines, which are at worst quite thin.
Critics use the term 'high yielding' as a sort of synonym for low quality varieties which make neutral wines, and this is often found in descriptions of Rondinella. In fact the variety is losing out to its more favoured partner.
Rondinella also finds some use in the dried grape wines of the Veneto region. This method is used to make sweeter stronger wines such as a Amarone and Recioto.
It is grown in Australia by Freeman Vineyards in the Hilltops Region where it is made into rose, a dry red style and semi dried and blended with Corvina to make an Amarone style wine. 
More Italian red wine varieties used in Australia
Aglianico
|
Aleatico
|
Barbera
|
Canaiolo Nero
|
Colorino
|
Corvina
|
Dolcetto
|
Friesa
|
Lagrein
|
Mammolo
|
Marzemino
|
Montepulciano
|
Nebbiolo
|
Negroamaro
|
Nero d'Avola
|
Nero Di Troia
|
Primitivo
|
Refosco
|
Rondinella
|
Sagrantino
|
Sangiovese
|
Teroldego
|
Zinfandel
---
One of the best books about Italian wine grape varieties is Ian d'Agata's Native Wine Grapes of Italy
An Offer from our online Wine Shop Partner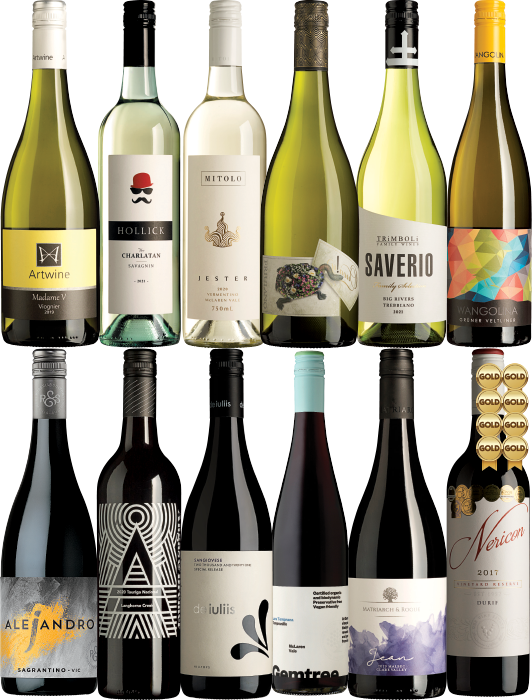 Six whites - Viognier, Savagnin, Gruner Veltliner, Vermentino, Friulano, Trebbiano .
Six reds - Sagrantino, Sangiovese, Malbec, Durif, Tempranillo, Touriga. 
Together they  make up a fine survey of the major alternative wine varieties made in Australia today by some of our best winemakers across Australian regions. 
Also available as all reds and all whites dozens.
And at a great price..
---
---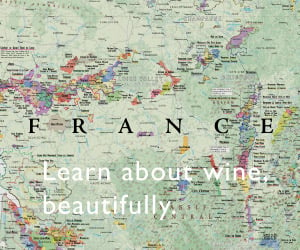 ---
Was this info what you wanted?  

Use the search box below to find more.
Before you go
Please subscribe to my newsletter...

I promise not to abuse your inbox. You will receive no more than three emails per month, most often just one, and you can unsubscribe at any time.