Nero d'avola Wine Variety
From Sicily to Australia this is a
seriously stylish red wine variety
Vinodiversity thinks that this could become the premium red wine variety in Australia.
Nero d'Avola is a red wine variety from Sicily. It makes up most of that island's red wine vineyard.
The Nero in the name obviously refers to the colour of the grapes. d'Avola refers to the town and region of Avola in the south-eastern corner of Sicily where this variety produces some fine wines.
Although Nero d'Avola has an alternative name of Calabrese suggesting its origin on the neighbouring mainland region of Italy it is doubtful if the variety was ever grown there. The issue of Nero's origins is discussed at length in Jancis Robinson's 2012 publication Wine Grapes.
Nero d'avola In Australia
This variety is one of several from Southern Italy that are of interest to winemakers in warm to hot conditions. As more grape growers and winemakers become concerned about climate change they are increasingly looking for wine varieties from Southern Italian Regions rather than the cooler North.
Nero d'Avola is favoured in warmer climates for two reasons. Firstly as a late ripening variety the critical last month of maturation is more likely to be after the hottest part of summer. Steady ripening in this last few weeks of the growing season is a major factor in wine quality.
Secondly the variety seems to be less susceptible to berry damage during heat waves.

I believe this variety has a huge future in Australia. It is suitable for most of the warmer areas of this country and will quickly break out from its current habitats of mainly McLaren Vale and Riverland in South Australia. It has great potential in areas like the Barossa and Clare, in Bendigo, Heathcote, the Pyrenees and Rutherglen in Victoria, as well as most of the inland regions of New South Wales.
Nero d'Avola is among the ten most important alternative red wine varieties in Australia.
A possible limitation of the variety is its susceptibility to fungal diseases so that it may not do so well in regions where there is rain at harvest time.
prize winning Nero's
At the 2022 Australian Alternative Varieties Wine Show (AAVWS)  31 Neros were judged. Three Gold medals, three Slivers and fourteen Bronze medals were awarded.  
The Gold medal winners were Sherrah Wines, Pietro Wines and The Wacky Wine Company.
Alpha Box and Dice McLaren Vale
Aphelion McLaren Vale
Bailey's of Glenrowan Glenrowan
Bassham Wines Riverland
Beach Road McLaren Vale
Bellwether Coonawarra
Berg Herring McLaren Vale
Bird in Hand Adelaide Hills
Blood Moon Heathcote
Bondar Wines McLaren Vale
Brash Higgins McLaren Vale
Brown Brothers King Valley
Bunyip Hollow North East Victoria
By Jingo Adelaide Hills
Calabria Family Wines Riverina
Camwell Wines McLaren Vale
Cappa Stone Murray Darling
Chalmers Heathcote
Chapel Hill McLaren Vale
Chrismont King Valley
Colab and Bloom Adelaide Hills
Condie Heathcote
Coriole McLaren Vale
De Fazzio Wines Barossa Valley
Delinquente Wine Riverland
Dune McLaren Vale
Eldorado Road North East Victoria
Fox Gordon Barossa Valley
Georges Folly Currency Creek
Gibson Barossa Valley
Golden Grove Estate Granite Belt
Granite Rose Mornington Peninsula
Grosset Clare Valley
Hither and Yon McLaren Vale
Hugh Hamilton McLaren Vale
Kay Bros Amery McLaren Vale
Kirrihill Estates Clare Valley
La Bise Adelaide Hills
La Fattoria Perth Hills
La Prova Adelaide Hills
Lake Breeze Langhorne Creek
Lino Ramble McLaren Vale
Living Roots Adelaide Hills
Matriarch and Rogue Clare Valley
Maxwell Wines McLaren Vale
McCarthy's Orchard McLaren Vale
McPherson Wines Nagambie Lakes
McWilliams Riverina
Mercer Hunter Valley
Mitolo McLaren Vale
Monterra Wines McLaren Vale
Moojelup Farm Geographe
Mount Eyre Hunter Valley
Mount Horrocks Clare Valley
Musk Lane Macedon Ranges
Nikola Estate Swan Valley
Nomads Garden Alpine Valleys
Oakway Estate Geographe
Orbis McLaren Vale
Parish Hill Wines Adelaide Hills
Paul Conti Wines Greater Perth Zone
Paulmara Estate Barossa Valley
Pertaringa McLaren Vale
Pete's Pure Murray Darling
Politini King Valley
Precious Little Wines Adelaide Hills
Pyren Vineyard Pyrenees
Quid Pro Quo Hunter Valley
Rolf Binder Barossa Valley
Rouleur McLaren Vale
Sabella Wines McLaren Vale
Salena Estate Riverland
Samuels Gorge McLaren Vale
SC Pannell McLaren Vale
Scarpantoni Estate McLaren Vale
Seppeltsfield Barossa Valley
Sew and Sew McLaren Vale
Sherrah McLaren Vale
Signor Vino Riverina
Silent Noise Mclaren Vale
Smidge Wines Langhorne Creek
Spider Bill Wines Adelaide Hills
Spinifex Barossa Valley
Springton Hills Eden Valley
St Ignatius Vineyard Pyrenees
Susuro Adelaide Hills
Taminick Cellars Glenrowan
Taylors Clare Valley
Tellurian Heathcote
Trentham Estate Murray Darling
View Road Wines Adelaide Hills
Vigna Bottin McLaren Vale
Vino Intrepido Heathcote
Witches Falls Winery Granite Belt
Worlds Apart Adelaide Hills
Last updated 16 May 2023
---
More Italian red wine varieties used in Australia
Aglianico
|
Aleatico
|
Barbera
|
Canaiolo Nero
|
Colorino
|
Corvina
|
Dolcetto
|
Friesa
|
Lagrein
|
Mammolo
|
Marzemino
|
Montepulciano
|
Nebbiolo
|
Negroamaro
|
Nero d'Avola
|
Nero Di Troia
|
Primitivo
|
Refosco
|
Rondinella
|
Sagrantino
|
Sangiovese
|
Teroldego
|
Zinfandel
---
One of the best books about Italian wine grape varieties is Ian d'Agata's Native Wine Grapes of Italy
---
Nero d'avola and food
These wines are often soft and drinkable making them versatile for when and with what you serve them.
The richness and spiciness of Nero d'Avola can be used to accompany some of the sweet and sour Sicilian Dishes such as Caponata a Sicilian dish consisting of a cooked vegetable salad made from chopped fried eggplant, green olives, capers and celery seasoned with sweetened vinegar.
Pasta Norma, made with eggplants is another typical Sicilian dish to pair with Nero. 
You will also find that they go well with slightly spicy cuisine such as Moroccan tagines.

Caponata. Source By Massimoweb - Own work, CC BY-SA 3.0, https://commons.wikimedia.org/w/index.php?curid=16891038
An Offer from our online Wine Shop Partner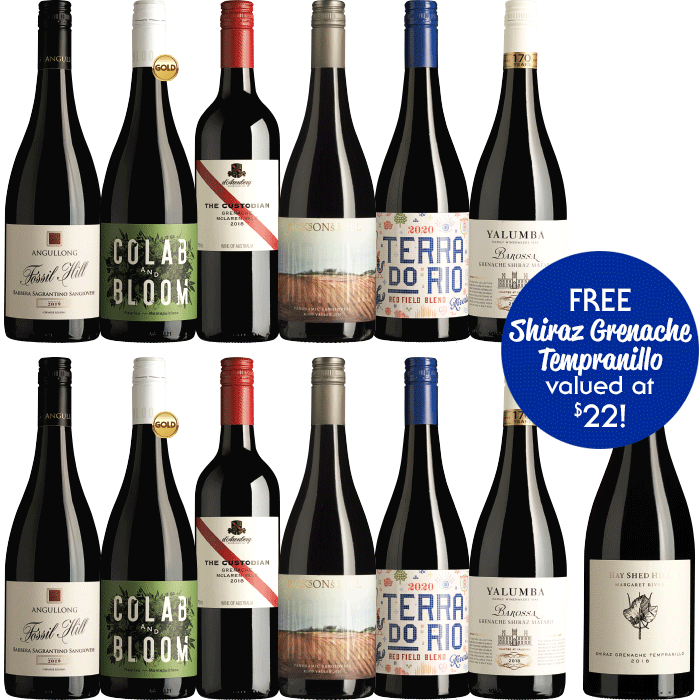 Med Red offer. Includes two bottles of each of six wines, different producers, different regions, different alternative varieties and blends. Plus a bonus bottle. All at an affordable price.
---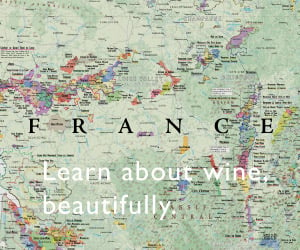 ---
Was this info what you wanted?  

Use the search box below to find more.