Montepulciano Red Wine Variety in Australia 
This variety is not taken all that seriously in Italy, but it is set for a superstar role in Australia.
Montepulciano is a red wine grape variety originating in Italy and now being used by a small number of winemakers in Australia. After Sangiovese it is the second most planted variety in Italy.
A widespread and old grape variety often has many synonyms. All of the following are listed in Wikipedia: Cordicso, Cordiscio, Cordisco, Cordisio, Monte Pulciano, Montepulciano Cordesco, Montepulciano di Torre de Passeri, Montepulciano Primatico, Morellone, Premutico, Primaticcio, Primutico, Sangiovese Cardisco, Sangiovese Cordisco, Sangiovetto, Torre dei Passeri, Uva Abruzzese and Uva Abruzzi.

First, let's clear up some confusion about the name.
Montepulciano is the name of both a grape variety and a town in Tuscany. This can cause problems as the wine and the town are not connected.
There is a red wine called Vino Nobile di Montepulciano which is in fact made from the Sangiovese grape variety around the town of Montepulciano in Tuscany.

The grape variety Montepulciano is planted over much of Central and Southern Italy. This variety ripens late in the season and is thus unsuitable for the cooler northern regions of Italy.
Montepulciano the grape variety has its most noteworthy expression is in the wine Montepulciano d'Abruzzi from the mountainous region of Abruzzi on the Adriatic coast of Central Italy.  Elsewhere in Central and Southern Italy it is often found in blends but there are many varietal wines as well.
Montepulciano in Australia 
Until a decade ago there were virtually no plantings of Montepulciano in Australia. Sangiovese, Nebbiolo and Barbera were the Italian red wine varieties attracting the most attention from growers and winemakers.
It is quickly emerging as a very suitable variety for warmer Australian areas and is gaining recognition at regional and specialist wine shows.
prize winning Montes
At the Australian Alternative Varieties Wine Show (AAVWS) in 2019 a total of 33 Montepulciano wines were judged. The judges awarded 3 Gold Medals, 5 Silvers and 8  Bronzes.  The Gold medals were won by After Five Wine Company (Purple Hands), Calabria Lonely Vineyard.


Alejandro Riverland
Alpha Box and Dice McLaren Vale
Amadio Adelaide Hills
Artwine Adelaide Hills
Atze's Corner Wines Barossa Valley
Ballycroft Barossa Valley
Banrock Station Riverland
Bassham Riverland
Beach Road McLaren Vale
Bellwether Coonawarra
Big Easy Radio McLaren Vale
Bird in Hand Adelaide Hills
Brown Brothers King Valley
Bruno and George Barossa Valley
By Jingo Adelaide Hills
Calabria Family Wines Riverina
Catlin Wines Adelaide Hills
Cirami Estate Riverland
Cloudbreak Wines Adelaide Hills
Collins and Co Wines Barossa Valley
Delinquente Wine Riverland
Dell'uva Wines  Barossa Valley
Di Giorgio Coonawarra
Epsilon Barossa Valley
Feathertop Alpine Valleys
First Drop Barossa Valley
Five O'Clock Somewhere McLaren Vale
Fredercik Stevenson Eden Valley
Frederick Stevenson Barossa Valley
Galli Estate Heathcote
Gracebrook Vineyards King Valley
Grand Casino Riverland
Hesketh Wines Barossa Valley
Hofer Family WInes Langhorne Creek
Kangarilla Road McLaren Vale
Kimbolton Langhorne Creek
Kirrihill Estates Clare Valley
La Fattoria Perth Hills
Lino Ramble McLaren Vale
Lion Mill Vineyards Perth Hills
Lonely Vineyard Eden Valley
Matriarch and Rogue Clare Valley
Mr Riggs Wine Company McLaren Vale
Mundoo Ridge Riverland
Next Crop Wines Langhorne Creek
Noble Road Clare Valley
Oak Works Riverland
Peter Drayton Wines Hunter Valley
Pindarie Wines Barossa Valley
Pirate Cru Barossa Valley
Purple Hands Wines Barossa Valley
Red Feet King Valley
Ricca Terra Riverland
Ringer Reef Winery Alpine Valleys
Robert Stein Mudgee
Rolf Binder Barossa Valley
Salena Estate Riverland
Saltram Barossa Valley
Savina Lane Granite Belt
SC Pannell McLaren Vale
Scarpantoni Estate McLaren Vale
Scott and La Prova Adelaide Hills
Serafino Wines McLaren Vale
Sirromet Granite Belt
Smidge Wines Langhorne Creek
Springton Hills Eden Valley
Susuro Adelaide Hills
Symphony Hill Wines Granite Belt
Taylors Clare Valley
Tenafeate Creek Wines Adelaide Plains
The Overflow Queensland Zone
Tscharke Barossa Valley
Unico Zelo Adelaide Hills
Wangolina Station Mount Benson
Way Wood Wines McLaren Vale
Whistling Kite Riverland
Woodstock McLaren Vale
Updated 21 April 2020
---
More Italian red wine varieties used in Australia
Aglianico
|
Aleatico
|
Barbera
|
Canaiolo Nero
|
Colorino
|
Corvina
|
Dolcetto
|
Friesa
|
Lagrein
|
Mammolo
|
Marzemino
|
Montepulciano
|
Nebbiolo
|
Negroamaro
|
Nero d'Avola
|
Nero Di Troia
|
Primitivo
|
Refosco
|
Rondinella
|
Sagrantino
|
Sangiovese
|
Teroldego
|
Zinfandel
---
One of the best books about Italian wine grape varieties is Ian d'Agata's Native Wine Grapes of Italy
6 wine styles to drink over summer
Our wine shop partner has a timely article on what styles of wine to look for over the coming summer.  Check it out for a few interesting tips.
Order some montepulciano
Our wine merchant partners have a great selection Montepulciano.  Make up your own mixed pack
Learn More about Grape Varieties
Get your copy of
De Long's Wine Grape Varietal Table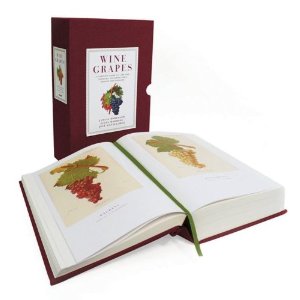 Wine Grapes by Jancis Robinson, Julia Harding and José Vouillamoz
Monte and food
Italian wines made with this variety are often light to medium bodied and are suitable for the Italian standby foods of pizza and pasta, especially with tomato based sauces.
A few Italian wines and many Australian wines are more substantial with firmer tannins.  These are more enjoyable paired with heartier meat dishes, game sausages and the like.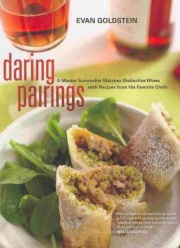 Click image for details of this book
An Offer from our online Wine Shop Partner
Tempranillo tantalisers
This dozen contains 2 bottles from each of six different producers in several regions. It gives you a broad overview of the styles of Australian Tempranillo.
---
Was this info what you wanted?  

Use the search box below to find more.
Before you go
Please subscribe to my newsletter...

I promise not to abuse your inbox. You will receive no more than three emails per month, most often just one, and you can unsubscribe at any time.