Want to buy some Sangiovese?  TRY HERE...
Sangiovese red wine variety in Australia
This Tuscan variety was the first of the Italian reds to be planted widely in Australia.
Sangiovese is the most commonly grown red wine variety in Italy.  It is best known as the variety behind Chianti, Tuscany's flagship wine.
In fact this variety is grown throughout Central and Southern Italy.

Vineyards in Tuscany landscape. By Mattana (Own work) [CC BY-SA 3.0], via Wikimedia Commons
Sangiovese is the only variety permitted in the famous wines from Brunello di Montalcino, which are regarded as among Italy's best. They're made a strain of Sangiovese Grosso called Brunello ("little dark one"), so named for the brown hue of its skin. Although these wines are grown and made in Tuscany they are big, deep-coloured, and powerful, with enough tannins and structure to warrant considerable cellaring.
Over recent years there has been increased plantings and interest in the variety in California.

Sangiovese in Australia
The Sangiovese variety has only been used in any quantity in Australia over recent years. The early champion of the variety was Mark Lloyd of Coriole who first planted the variety in the McLaren Vale region in the 1980s. It is now grown in most regions in Eastern Australia.
It is comparatively scarce in WA, perhaps because of the mix up a few years ago when some WA wineries, including Howard Park, planted what they thought were Sangiovese vines but they turned out to be Carnelian.  

Some commentators believe that many plantings of Sangiovese made during the 1990s were of inferior clones. This probably contributed a bit to the cooling of enthusiasm of by Australian growers, winemakers and consumers of the variety.  
There was also some confusion over the best style of wine to be made from Sangiovese in Australia.  Too many wines were made in the style of Australian Shiraz, rather than emphasis on the strengths of Sangiovese - its ability to make make medium bodied wines with good acid structure.
For whatever reason the quality of Sangiovese wines in Australia has increased steadily over the past few years.
Many winemakers in Australia have discovered that Sangiovese makes good rose style wines.
919 Wines Riverland
Adina Vineyard Hunter Valley
Aldinga Bay McLaren Vale
All Saints Estate Rutherglen
Allandale Hunter Valley
Alpha Box and Dice McLaren Vale
Amadio Adelaide Hills
Ambrook Wines Swan Valley
Anderson Winery Rutherglen
Andrew Peace Wines Swan Hill
Angullong Wines Orange
Arundel Farm Sunbury
Avonmore Estate Bendigo
Bacchus Hill Sunbury
Banks Road Geelong
Barrecas Geographe
Barton Estate Canberra
Beechworth Wine Estates Beechworth
Benwarin Wines Hunter Valley
Big Easy Radio McLaren Vale
Billy Button Alpine Valleys
Bioreann Granite Belt
Blind Corner Margaret River
Blue Gables Gippsland
Born and Raised Heathcote
Brindabella Hills Canberra
Brokenwood Wines Hunter Valley
Brown Brothers King Valley
Brown Brothers King Valley
Bullers Calliope Rutherglen
Burrendulla Mudgee
Bush Track Wine Alpine Valleys
Buttermans Track Yarra Valley
Byrne Clare Valley
Calico Town Beechworth
Camfield Family Wines Pyrenees
Cape Mentelle Margaret River
Capel Vale Geographe
Capital Wines Canberra
Cappa Stone Murray Darling
Carlei Estate Yarra Valley
Carn Estate Murray Darling
Carpe Diem Margaret River
Casella Riverina
Cassegrain Hastings River
Castagna Vineyard Beechworth
Caudo Vineyard Riverland
Centennial Vineyards Southern Highlands
Ceravolo Premium Wines Adelaide Plains
Chain of Ponds Adelaide Hills
Chalk Hill Winery McLaren Vale
Chalmers Heathcote
Chapel Hill McLaren Vale
Chrismont King Valley
Ciavarella King Valley
Cirami Estate Riverland
Clarnette and Ludvisen Grampians
Claymore Clare Valley
Clovely Estate South Burnett
Coates Wines McLaren Vale
Cockfighters Ghost Hunter Valley
Cofield Wines Rutherglen
Collector Wines Canberra
Colvin Wines Hunter Valley
Condie Heathcote
Connor Park Bendigo
Coriole McLaren Vale
Coulter Wines Adelaide Hills
Credaro Estate Margaret River
Crittenden Estate Mornington Peninsula
Dal Zotto Estate King Valley
Dalfarras Nagambie Lakes
David Hook Wines Hunter Valley
De Iulius Hunter Valley
Di Lusso Estate Mudgee
Di Sciascio Family Wines Heathcote
Dodgy Brothers McLaren Vale
Domain Day Barossa Valley
Dominic Versace Wines Adelaide Plains
Drakesbrook Wines Peel
Dromana Estate Mornington Peninsula
Dune McLaren Vale
Eddie McDougal Wines King Valley
Eden Hall Eden Valley
Eldredge Clare Valley
Erin Eyes Clare Valley
ess&see McLaren Vale
Fabal Langhorne Creek
Fat Sparrow Heathcote
Feathertop Alpine Valleys
Ferraro Wines Alpine Valleys
Fighting Gully Road Beechworth
Fikkers Wine Yarra Valley
First Ridge Mudgee
Five O'Clock Somewhere McLaren Vale
Flying Fish Cove Margaret River
Flynn's Wines Heathcote
Foster e Rocco Heathcote
Four Winds Vineyard Canberra
Fowles Wine Strathbogie Ranges
Frederick Stevenson Barossa Valley
Freeman Vineyards Hilltops
Galli Estate Heathcote
Gapsted Wines Alpine Valleys
Garbin Estate Swan Valley
Garden of Earthly Delights Heathcote
Gargoyle wines Barossa Valley
Gatt Barossa Valley
Geoff Merrill McLaren Vale
Giant Steps Yarra Valley
Gil Graves Bendigo
Gilbert by Simon Gilbert Mudgee
Gormesal Barossa Valley
Gracebrook Vineyards King Valley
Grape Farm Winery Pyrenees
Greenstone Vineyard Heathcote
Greg Cooley Clare Valley
Grove Estate Wines Hilltops
Hamiltons Bluff Cowra
Hay Shed Hill Wines Margaret River
Heartland Wines Limestone Coast Zone
Heslop Wines Mudgee
Hewitson Barossa Valley
Hill River Estate Clare Valley
Hollick Wines Coonawarra
Homestead Estate Alpine Valleys
Howling Wolf Wines Margaret River
Hugh Hamilton McLaren Vale
Hunter Gatherer Vintners Macedon Ranges
Indigo Wine Company Beechworth
Innocent Bystander Yarra Valley
James and Co Rutherglen
James and Co Rutherglen
Jester Hill Wines Granite Belt
Jinks Creek Winery Gippsland
Jirra Wines at Jeir Station Canberra
Kangarilla Road McLaren Vale
Kellivale Geographe
Kellivale Wines Geographe
Kevin Sobels Wines Hunter Valley
Killara Estate Yarra Valley
King River Estate King Valley
Kingsley Grove South Burnett
Kirrihill Estates Clare Valley
Knappstein Wines Clare Valley
Koerner Wines Clare Valley
Koltz McLaren Vale
Konpira Maru Various
Kosciosko Wines Tumbarumba
L'Enologa Murray Darling
La Bise Adelaide Hills
La Cantina King Valley King Valley
La Curio McLaren Vale
La Fattoria Perth Hills
La Prova Adelaide Hills
Langmeil Barossa Valley
Lark Hill Winery Canberra
Lethbridge Wines Geelong
Linnaea Heathcote
Little Bridge Canberra
Little Wine Company Hunter Valley
Longleat Wines Goulburn Valley
Lowe Family Wines Mudgee
Mad Dog Wines Barossa Valley
Magpie Estate Barossa Valley
Main and Cherry Adelaide Hills
Mallaluka Canberra
Many Hands Yarra valley
Massoni Pyrenees
Matriarch and Rogue Clare Valley
McIvor Estate Heathcote
McPherson Wines Nagambie Lakes
Mercuri Estate Clare Valley
Merindoc Heathcote
Michael Unwin Wines Grampians
Michelini Alpine Valleys
Middlebrook Estate McLaren Vale
Millbrook Winery Perth Hills
Mitchell Clare Valley
Mitchell Harris Wines Pyrenees
Mitolo McLaren Vale
Moffatdale Ridge South Burnett
Mongrel Vineyard Mudgee
Monichino Wines Goulburn Valley
Montebello Estate Hunter Valley
Montefalco Vineyard Porongurup
Monterra Wines McLaren Vale
Monument Vineyard Central Ranges Zone
Mount Avoca Pyrenees
Mount Burrumboot Estate Heathcote
Mount Langi Ghiran Vineyards Grampians
Mount Towrong Macedon Ranges
Mount Vincent Estate Hunter Valley
Mt Billy Southern Fleurieu
Mulyan Cowra
Mundoo Ridge Riverland
Muster Wine Company Barossa Valley
New Era Adelaide Hills
Next Crop Wines Langhorne Creek
Ngeringa Adelaide Hills
Nicholson River Gippsland
Nick O'Leary Canberra
Nick Spence Wines Tumbarumba
Nocture Margaret River
Nova Vita Wines Adelaide Hills
Nuova Scuola South Burnett
Oak Valley Estate Murray Darling
Oakvale Hunter Valley
Ochota Barrels Adelaide Hills
Olive Hills Estate Rutherglen
Orange Mountain Orange
Pankhurst Wines Canberra
Paulmara Estate Barossa Valley
Payton and Jones Yarra Valley
Pengally Lane Wines Bendigo
Perrini Estate Adelaide Hills
Pieter van Gent Mudgee
Piggs Peake Winery Hunter Valley
Pikes Clare Valley
Pindarie Wines Barossa Valley
Pizzini Wines King Valley
Plan B Frankland River
Poet's Corner Mudgee
Pokolbin Estate Hunter Valley
Politini King Valley
Primo Estate McLaren Vale
Quarry Hill Wines Canberra
Quealy Mornington Peninsula
Racecourse Lane Wines Hunter Valley
Range Life King Valley
Ravensworth Wines Canberra
Red Feet King Valley
Reilly's Wines Clare Valley
Remarkable View Winery Southern Flinders Region
Renards Folly McLaren Vale
Restdown Wines Perricoota
Ringer Reef Winery Alpine Valleys
Risky Business Margaret River
Riverbank Estate Swan Valley
Rowsley Fault Vineyards Geelong
Rutherglen Estates Rutherglen
Salena Estate Riverland
Sam Miranda Wines King Valley
Santa & d'Sas Geelong
Santolin Yarra Valley
Scaffidi Estate Adelaide Hills
Sedona Estate Upper Goulburn
Settlers Ridge Margaret River
Seville Hill Yarra Valley
Shadowfax Vineyard and Winery Geelong
Shepherds Run Canberra
Sherwood Estate Hastings River
Shining Rock Vineyard Adelaide Hills
Shobbrook Wines Barossa Valley
Signor Vino Riverina
Skimstone Mudgee
Star Lane Beechworth
Stella Bella Margaret River
Steve Wiblin's Erin Eyes Clare Valley
Stone Bridge Wines Clare Valley
Sussex Squire Clare Valley
Susuro Adelaide Hills
Sutton Forest Southern Highlands
Sutton Grange Winery Bendigo
Tahbilk Nagambie Lakes
Tallis Wine Company Goulburn Valley
Taltarni Pyrenees
Tar and Roses Nagambie Lakes
Tarzali Strathbogie Ranges
Tempus Two Hunter Valley
Tenafeate Creek Wines Adelaide Plains
The Grapes of Ross Barossa Valley
The Islander Estate Vineyards Kangaroo Island
The Little Wine Company Hunter Valley
The Pawn Wine Company Adelaide Hills
The Stoke Kangaroo Island
Three Lads Canberra
Tilbrook Estate Adelaide Hills
Tonon Vineyard and Winery Perth Hills
Torzi Matthews Eden Valley
Totino Wines Adelaide Hills
Trelawney Clare Valley
Trifon Estate Goulburn Valley
Tulloch Hunter Valley
Tumbalong Hills Gundagai
Uleybury Wines Adelaide Zone
Vale Creek Wines Central Ranges Zone
Vanguardist Clare Valley
Vasarelli McLaren Vale
View Road Wines Adelaide Hills
Vigna Bottin McLaren Vale
Vinea Marson Heathcote
Virgara Wines Adelaide Plains
W Wine of Mudgee Mudgee
Warrenmang Vineyard Pyrenees
Watershed Wines Margaret River
Way Wood Wines McLaren Vale
Whistling Eagle Wines Heathcote
Windowrie Estate Cowra
Witches Falls Winery Granite Belt
Wood Park King Valley
Yalumba Wine Company Eden Valley
Yanmah Ridge Manjimup
Yarra Peaks Yarra Valley
Yarra Yering Yarra Valley
Yarrh Wines Canberra
Zerella (la Gita) McLaren Vale
Zonte's Footstep Langhorne Creek
Last Update 6 Jan 2021
More Italian red wine varieties used in Australia
Aglianico
|
Aleatico
|
Barbera
|
Canaiolo Nero
|
Colorino
|
Corvina
|
Dolcetto
|
Friesa
|
Lagrein
|
Mammolo
|
Marzemino
|
Montepulciano
|
Nebbiolo
|
Negroamaro
|
Nero d'Avola
|
Nero Di Troia
|
Primitivo
|
Refosco
|
Rondinella
|
Sagrantino
|
Sangiovese
|
Teroldego
|
Zinfandel
---
One of the best books about Italian wine grape varieties is Ian d'Agata's Native Wine Grapes of Italy
Learn More about Grape varieties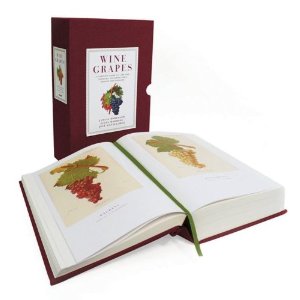 Wine Grapes by Jancis Robinson, Julia Harding and José Vouillamoz
Get your copy of
De Long's Wine Grape Varietal Table
An Offer from our online Wine Shop Partner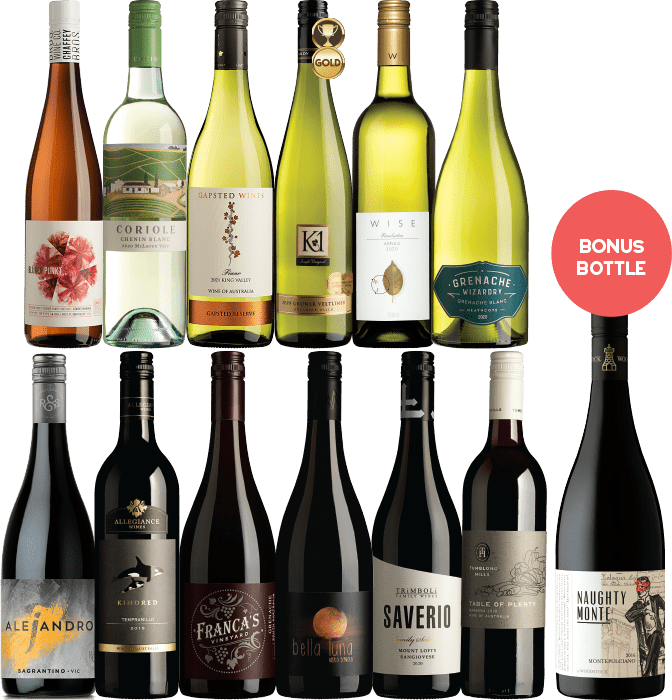 Euro Style Christmas Wines
Expand your horizons this summer - 
Six whites - 
Gewurztraminer, Fiano, Grenache Blanc, Gruner Veltliner, Arneis and Chenin Blanc.
Six reds -
Sagrantino, Montepulciano, Sangiovese, Nero d'Avola, Tempranillo, Grenache.
Together they  make up a fine survey of the major alternative wine varieties made in Australia today by some of our best winemakers across Australian regions. 
Also available as all reds and all whites dozens.
And at a great price..
---
---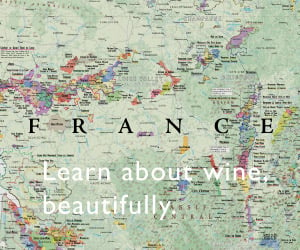 Was this info what you wanted?  

Use the search box below to find more.
Before you go
Please subscribe to my newsletter...

I promise not to abuse your inbox. You will receive no more than three emails per month, most often just one, and you can unsubscribe at any time.