Australian Wine varieties
This page discusses the varieties
Australia has no indigenous species of the Vitis genus. 
Most wine grapes are of the Vitis vinifera species which originated in Europe.  There are several other species in this genus, mostly from North America and a few from Asia.  
Some wine is produced from these non-vinifera species, especially in eastern regions of the USA where they are well adapted to cooler or more humid conditions.
But the main role of these  varieties is to provide disease resistant rootstocks for vinifera vines and occasionally as breeding partners to produce hybrid grapes.
There are a few Australian varieties however.  These have been bred in Australia from vines which have been imported from overseas.

Cienna, Mystique, Rubienne, Taminga, Tarrango, Tyrian and Cygne Blanc are all distinct varieties of V.vinifera that originated in Australia.  
Malian and Shalastin are regarded as separate varieties but they are in fact clones of Cabernet Sauvignon.

Cienna
This variety was bred in the 1970s from a cross between Cabernet Sauvignon with the Spanish variety Sumoll.  These types of crossing were aimed to try to find varieties which could grow well in warmer Australian climates and produce wines of comparable quality to Cabernet.
While this aim was not really achieved in this case, the  Cienna variety produces attractive off dry red wines with lots of fruit flavours.  
Brown Brothers are the only producers of wine from this variety from grapes grown in the Swan Hill District of North Western Victoria.  
Brown Brothers Cienna is very successful as a light red wine, ideally served chilled in summer. 


Rubienne
This variety was developed by the CSIRO as part of a long term project to breed suitable grape varieties for Australian conditions. It is the result of a cross between Cabernet Sauvignon and Sumoll, a Spanish variety. After extensive research and evaluation, the variety was registered for Plant Breeders' Rights in the year 2000.

In the vineyard Rubienne ripens at about the same time as Cabernet Sauvignon and produces a wine which scores well by comparison to Cabernet sauvignon in sensory evaluations. It is believed to be most suitable in the warmer inland wine regions.
Mystique
This is a red wine variety which was bred by the CSIRO in its attempt to generate varieties that thrive in hot climates. It has been tried in Swan Hill and Riverland regions.
Taminga
Taminga is an aromatic white wine variety.  It was bred by CSIRO and released in the 1980s. It is suitable for hot areas.  
The main use of Taminga is the production of sweet botrytized wines.
Australian Producers of Taminga.
Kyotmunga Estate Perth Hills
Shedleys Blackwood Valley
Trentham Estate Murray Darling
Walla Wines Big Rivers Zone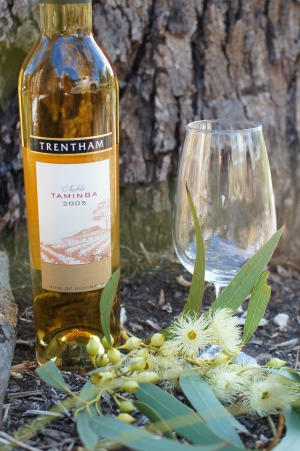 Taminga wine by Trentham. Image: Deidre Blackmore
Tarrango
Tarrango was bred in the 1960s using the Portuguese variety Touriga with the dual purpose Thompson Seedless (Sultana Variety).  It is suited to hotter wine regions where it can produce fruity lighter bodied wines.
Australian Producers of Tarrango

Gapsted Alpine Valleys
Walla Wines Big Rivers Zone
Dookie College Winery Goulburn Valley
Brown Brothers King Valley
Stakehill Estate Peel
Tyrian
The name of this variety comes the word for a purplish red dye which was popular in Roman times.  
Tyrian is another CSIRO cross, in this case the parents were Sumoll and Cabernet Sauvignon.  It was released in 2000. 

Tyrian is grown by McWilliams in the Riverina wine region of New South Wales.  
Tyrian is suitable for warm wine regions. It produces full bodied wines with firm tannins and a fruit fragrant nose. 
Cygne Blanc
The name means white swan. 
This white wine variety originated as a seedling in a Cabernet vineyard in the Swan Valley of Western Australia.  
Every grape seed is a potential new variety. But virtually no seedlings will have desirable viticultural or oenological characters.  This variety is thus the result of a one-in-a-squillion chance
The seedling is most likely a result of self pollination and so both its parents are Cabernet but the genes get shuffled in the production of the seed.  It resembles but it is not identical to Cabernet Sauvignon.  

Thus it is in fact a distinct variety and has been registered as such.  
Mann vineyard, where the variety originated use it to make a sparkling white wine.  
Cygne Blanc is also grown in the Robe region of South Australia where it is used to make a white wine.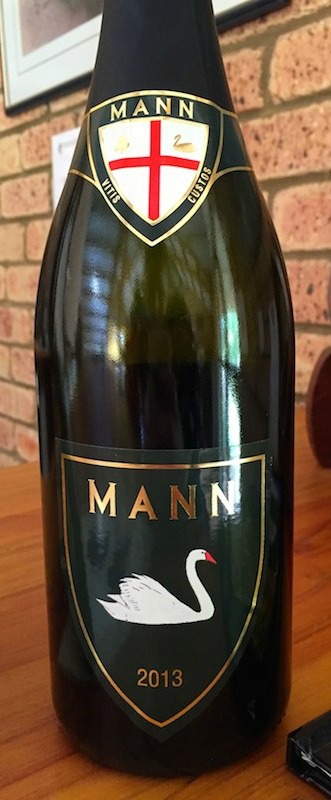 Photo Travelling Corkscrew
Malian
Malian is a bronze coloured grape varieties which originated in the 1970s as a sport on a Cabernet Sauvignon vine at Cleggett Wines in Langhorne Creek.  
The grapes on one cane of a vine started producing bronze grapes.  Cuttings from this cane continued to produce bronze grapes which Cleggett use to make still and sparkling rose wines.
Although Cleggett have registered Malian as a variety it is strictly speaking a clone of Cabernet Sauvignon because virtually all of its genotype is identical to Cabernet Sauvignon.

Shalastin
In the early 1990s one of the Malian vines in the Malian Vineyard mentioned above produced a cane which bore white grapes.  Again cuttings were taken from this vine and they continued to produce white grapes.  These new vines were named Shalastin and registered as a new variety.
As is the case in Malian this variety is strictly speaking a clone of Cabernet Sauvignon, but it is treated in the vineyard, the winery and the market as a separate variety. 

Shalastin is used by Cleggett to make both a sweet and a dry white wine.
Abuzz with Alternatives
dozen Offer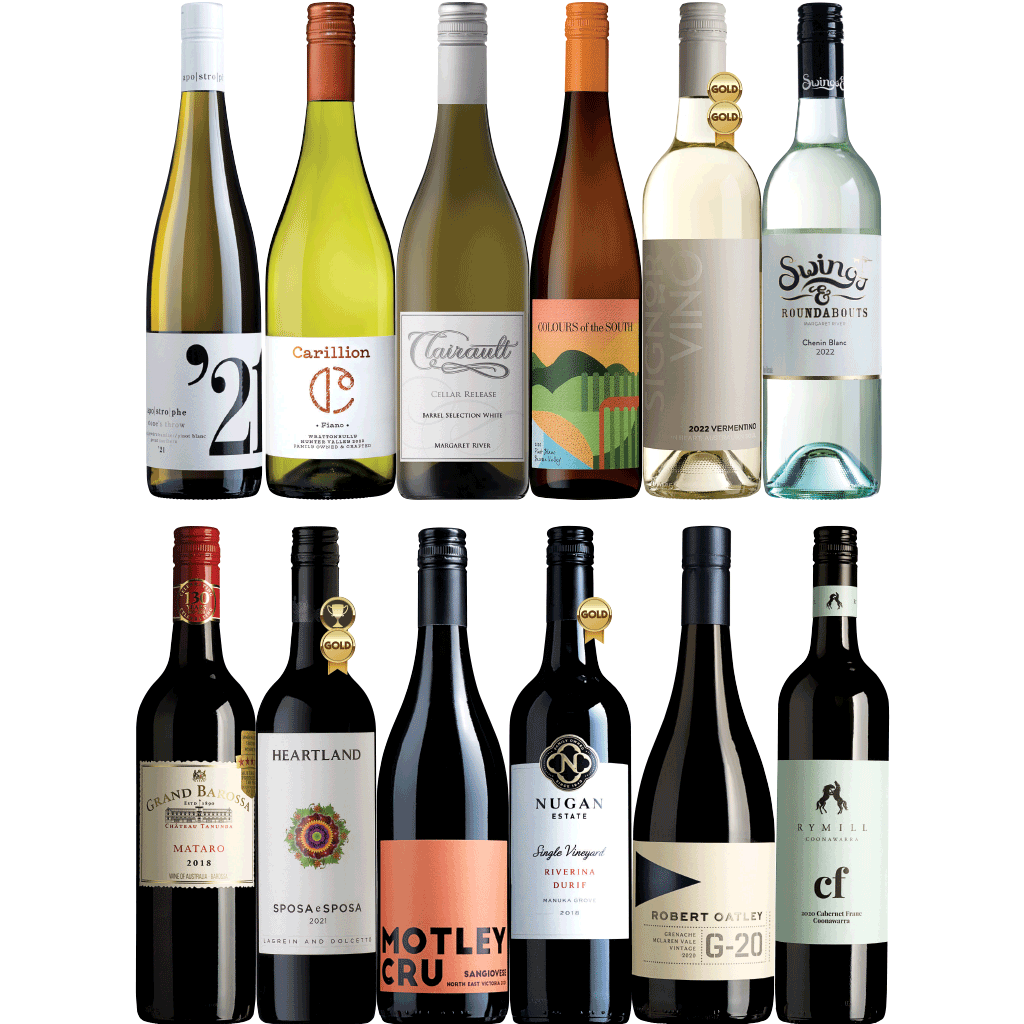 Twelve different alternative varieties and blends.
Also available as all red or all whites.
And at an affordable price.
---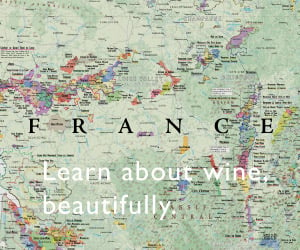 ---
Was this info what you wanted?  

Use the search box below to find more.