Swan Valley Wine region
The Swan Valley is a picturesque wine region is on the outskirts of the city of Perth in Western Australia and is part of the much larger Swan District.

A guide to the region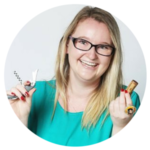 My friend Tracy the Travelling Corkscrew has an excellent guide to tasting, eating and drinking, touring and events in the Swan Valley.

The climate is here quite hot so many of the wineries actually source some of their grapes from cooler wine regions of Western Australia outside the region.
There have been several phases in the history of viticulture and winemaking in this region. Houghtons (established 1836) and Sandalford (1840) are among the oldest wineries in Australia.
During the 20th Century new immigrants, many from the former Yugoslavia, established vineyards in the region, both before and after the Second World War.
Over the past couple of decades many new wineries have been established, while older vineyards which formerly emphasised fortified and bulk wines have been renewed and are now used to produce premium table wines.
Chenin blanc and Verdelho are among the mainstream varieties in this region. Both of these grape varieties produce reliably in the hot climate, although they have reputations for producing fairly nondescript wines when over cropped.
Nowadays more winemakers and consumers are demanding quality rather that quantity from the vineyards so the general standard of wines from these varieties is improving.
Zinfandel is a popular alternative red wine variety in Western Australia, and several Swan Valley wineries are using it. Late ripening Petit Verdot would also seem to have potential here as well. Over recent years a few growers have begun using Tempranillo
Alternative varieties in The Swan Valley region
Ambrook Wines Sangiovese, Vermentino
Caravino Barbera, Tempranillo
Corymbia Chenin Blanc, Malbec, Tempranillo
Faber Vineyard Durif, Malbec
Garbin Estate Chenin Blanc, Sangiovese
Harris Organic Wines Bastardo, Chenin Blanc, Madeleine Angevine, Muscadelle, Pedro Ximenez, Petit Verdot, Tannat, Tempranillo, Touriga
Heafod Glen Winery Chenin Blanc
Henley Park Winery Chenin Blanc, Negramoll, Souzao, Tinto Cao
Jane Brook Estate Chenin Blanc, Malbec
John Kosovich Wines Chenin Blanc, Malbec
Lamonts Chenin Blanc, Malbec, Pedro Ximenez
Lancaster Wines Chenin Blanc
Little River Wines Malbec, Marsanne
Mann Cygne Blanc
Nikola Estate Arinto, Tempranillo,
Oakover Estate Chenin Blanc, Vermentino
Olive Farm Wines Bastardo, Chenin Blanc, Durif, Madeleine Angevine, Malbec, Pedro Ximenez, Petit Verdot, Tannat, Tempranillo, Touriga
Pandemonium Estate Chenin Blanc, Savignan, Tempranillo
Pinelli Chenin Blanc, Colombard, Durif, Vermentino
Riverbank Estate Chenin Blanc, Fiano, Malbec, Petit Verdot, Sangiovese, Tempranillo, Vermentino, Zinfandel
Sittella Chenin Blanc, Petit Verdot, Tempranillo
Talijancich Chenin Blanc, Graciano, Muscadelle, Pedro Ximenez, Tempranillo
Torrent Chenin Blanc, Vermentino
Upper Reach Vineyard Chenin Blanc, Tempranillo
Vino Volta Chenin Blanc, Fiano, Tempranillo, Touriga
Updated 23 August 2021
Visiting The Swan Valley Wine  Region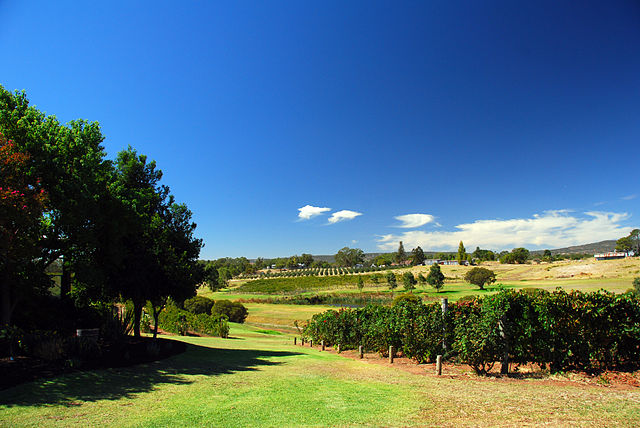 Image from Wikipedia
The Swan Valley Wine region has all the ingredients for a thriving tourism industry. There are many options for making a wine tour. to this region.
It is just a short drive from the state capital of Perth, ideal for day trips. You can even enjoy Swan Valley wines as part of a cruise on the Swan River.
Vinodiversity Hotels Booking Service can help you find the best online deals for staying in this region.
Pictures from WA WIneries
---
---
Do you have a wine related business in this region?
Ask Darby for details of how you can sponsor this page.
An Offer from our online Wine Shop Partner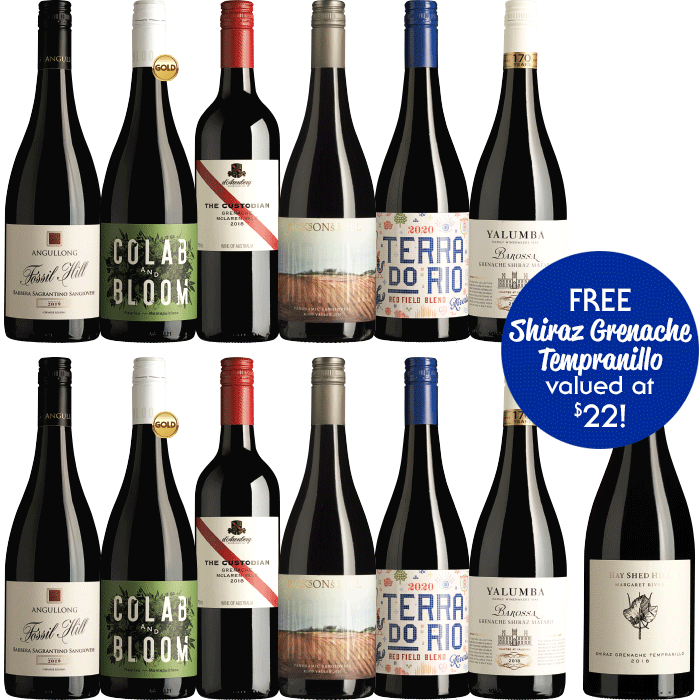 Med Red offer. Includes two bottles of each of six wines, different producers, different regions, different alternative varieties and blends. Plus a bonus bottle. All at an affordable price.
---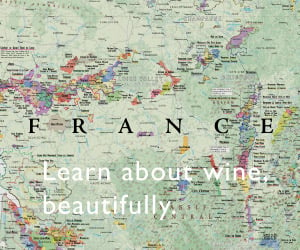 ---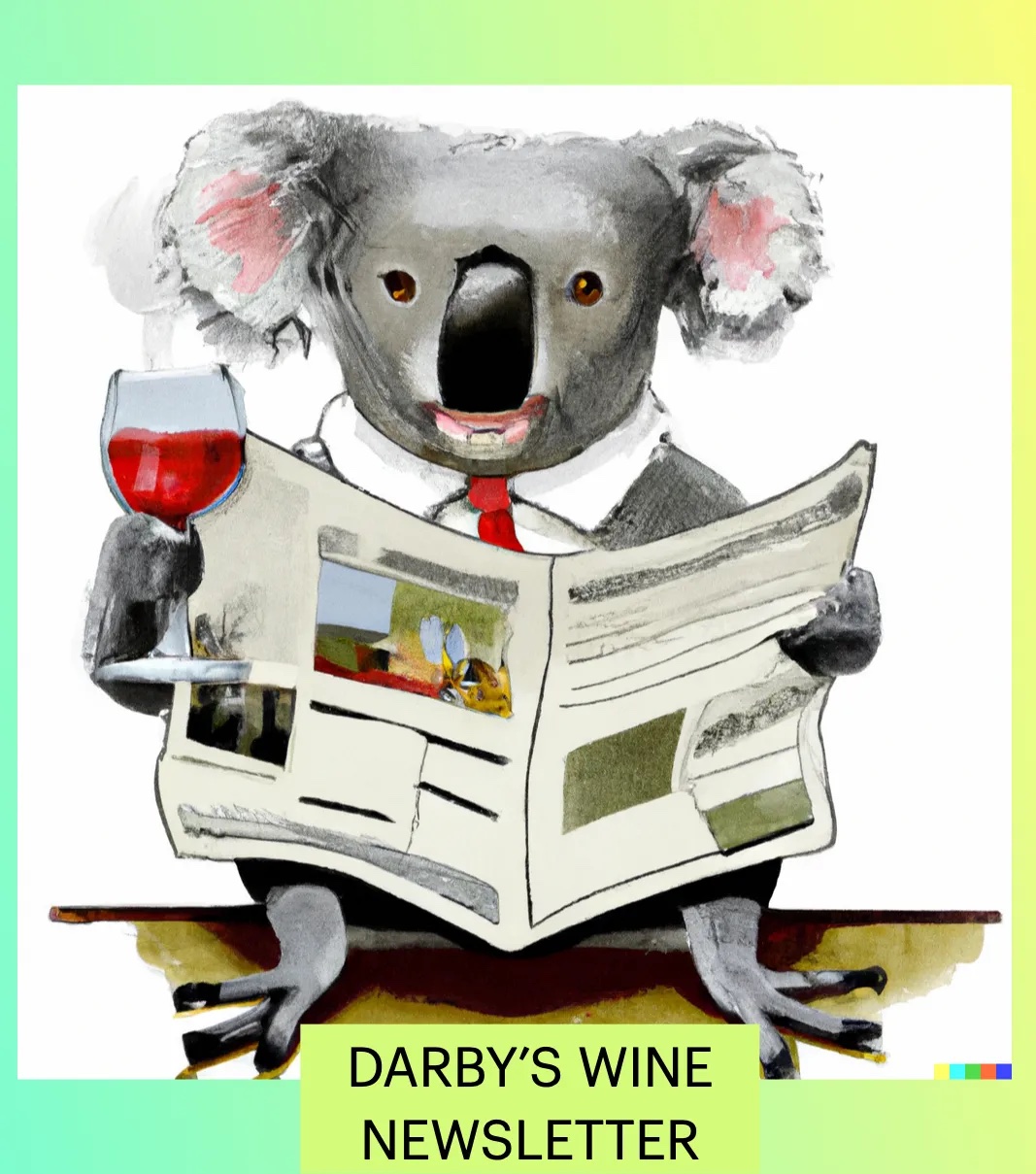 Sign up to Darby's Wine Newsletter to receive all the latest news, updates to this site and special offers plus invites to exclusive events.
Was this info what you wanted?  

Use the search box below to find more.