Products for Sale from Vinodiversity
Interruptions to supply
Between early May 2013 until June 2013 I will be unable to ship any products (maps, wine grape varietal table, Vinodiversity Book) If you reqiure products soon, then you should order before 2 May. Thank You.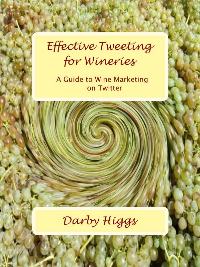 Effective Tweeting for Wineries
My New eBook to
help you sell wine online
The main purpose of this site is to spread the message about the amazing wines made in Australia by innovative winemakers using new or 'alternative varieties.
But we need to make a living as well.
So you can help by ordering a product from the merchants listed below. You pay the same price, but I get a modest commission.
Buy one from the list below for yourself or buy several for gifts for your winelover friends.
Products you can buy from vinodiversity
NEW!
A fun way to learn about the wine regions in France
An old fashioned book - with paper!
Products from Vinodiversity's Affiliate Partners
The following merchants are in an affiliate agreement with Vinodiversity. They are recommended as online suppliers of wine products, I have used them and found their services to be excellent. If you buy from them after clicking a link below I receive a referral commission.

A discount supplier with a great range of Australian and imported wines.
Wine Books
If you want to buy a wine book for yourself, or as a gift for an overseas friend, you should check out Book Depository. Their prices are lower than most others and include shipping.