Mornington Peninsula Wine Region
A beautiful wine region on Melbourne's doorstep
You can easily visit the Mornington Peninsula as a day tour from Melbourne, but read on, you might like to spend more time in this enchanting wine region.
The Mornington Peninsula wine region lies to the South East of Melbourne and is bounded by Port Phillip and Westernport Bays. Across the bay to the west is the Belarine Peninsula which is part of the Geelong Wine Region.  To the east lies the vast Gippsland Wine Zone.
The Mornington Peninsula wine region has two great geographic assets. It has a benign maritime climate due to being surrounded on three sides by water.
Secondly, the proximity to Melbourne has allowed boutique wineries to thrive by servicing day trips from the city.
The region includes many seaside towns, beaches and golf courses which have for a long time been the weekend retreat and summer playground for city folk needing a break from the rat race. There are picturesque rolling hills, spectacular coastal scenery, bay and ocean beaches, historic buildings and many fine country properties.
All this adds up to a discerning and affluent clientele who support boutique cellar doors and winery restaurants. The proximity to the city has also brought sea-changers who have planted vineyards, and in some cases have graduated to become winemakers.
History of the region
The Mornington Peninsula was developed for viticulture quite recently. Previously there were apple and cherry orchards, livestock and mixed farming.

There were intermittent attempts to grow wine in the region dating back to the Nineteenth Century, but continuous commercial viticulture dates back to the early 1970s. After a few frustrating years with Cabernet, which ripens poorly in all but the most favoured sites in this region, winemakers have turned to Pinot noir, Pinot gris and Chardonnay  are now the most commonly used varieties.

The Mornington Peninsula Wine region is a good case study of why careful site selection and appropriate varieties are needed in new wine regions. The diversification of varieties grown in this region owes much to the pioneering work by winemaker Kathleen Quealy in championing Pinot gris; and to Gary Crittenden who has long advanced the cause of Italian wine varieties, both on the Peninsula and in other Victorian regions.

Over the past few years Tempranillo and Savagnin have also become more popular in this region.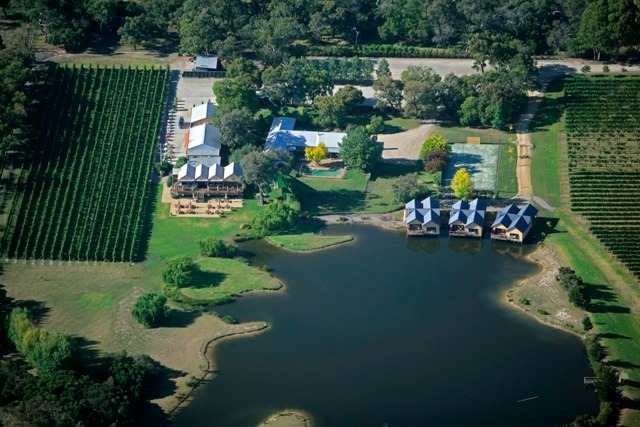 Crittenden of Dromana
Alternative varieties in the
Mornington Peninsula wine region
Bittern Estate Arneis, Dolcetto, Gewurztraminer, Moscato, Tempranillo
Circe Meunier
Crittenden Estate Arneis, Barbera, Dolcetto, Melon de Bourgogne, Moscato, Petit Manseng, Sangiovese, Savagnin, Tempranillo, Vermentino
Dhiaga Arneis, Gewurztraminer, Nebbiolo
Dromana Estate Arneis, Barbera, Dolcetto, Nebbiolo, Sangiovese
Elan Vineyard Gamay
Eldridge Estate Gamay
Hickinbotham of Dromana Aligote, Taminga, Tempranillo
Kerri Greens Gewurztraminer
Lazzar Wines Arneis, Lagrein, Tempranillo, Verduzzo
Montalto Vineyards Savagnin, Tempranillo
Phaedrus Fiano
Point Leo Road Vineyard Gewurztraminer, Lagrein
Prancing Horse Estate Gamay, Nebbiolo
Quealy Friulano, Nebbiolo, Sangiovese
Rahona Valley Vineyard Meunier
Tuck's Ridge Savagnin, Tempranillo
Underground Winemakers Durif, Moscato
Whinstone Estate Moscato
Last update 18 Sept 2021
Victorian wineries on Pinterest
I have a Pinboard showing some of the wineries in Victoria who use alternative varieties.
Visiting Mornington Peninsula
This wine region is a delight to visit. Many wineries have cafes and restaurants, while some have accommodation. 
If you tire of tasting wine there are plenty of other activities including golf, fishing, boating, surfing, swimming, bushwalking, visiting some amazing open gardens, weekend markets or just lazing on the beach.
The region has a myriad of other accommodation facilities ranging from full scale resorts to simple bed and breakfasts. 
Use the search box below to find the best deal in the best Peninsula accommodation
---
Want to learn More About Australian Wine regions?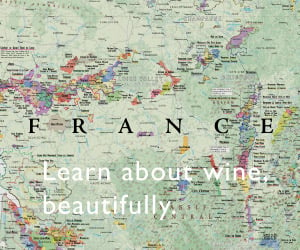 ---
Was this info what you wanted?  

Use the search box below to find more.