Pyrenees Wine Region in Western Victoria
The Pyrenees Wine Region is located around the eponymous mountain range in Western Victoria. To the west is the Grampians Wine Region, and to the east is the Bendigo Wine Region.
The climate and soils have proved to be very suitable for the production of high quality red wines and hence there is a predominance of Shiraz as the variety of choice.
This region is located mainly to the north of Great Dividing Range. Dry autumns with cool nights make for ideal ripening conditions, but the local wine growers have to contend with drought and spring frosts in some locations.
The main town in the Pyrenees Region is Avoca, a gold era settlement that now has a population of 1500 or so. The larger town of St Arnaud lies at the northern boundary of the region.

The modern phase of winemaking in the region dates back to the 1960s when the French brandy maker Remy Martin established Chateau Remy (now Blue Pyrenees Estate) to make wine destined for distillation into brandy.
The 1970s saw Mount Avoca, Taltarni and Warrenmang established with the aim of making premium red wines. During the ensuing decades others followed with the Pyrenees wine region now has about two dozen wineries, all producing very good dry red wine.

Shiraz, Chardonnay and Cabernet Sauvignon are the most popular varieties, but a few wineries are now using alternative varieties, particularly Sangiovese, Nebbiolo and Tempranillo.
Of interest is the St Ignatius Vineyard Who have planted some Torrentes, a white wine variety from the Diaz family's former home country Argentina.
More recently more exotic varieties such as Nero d'Avola and Mencia have been introduced.
In 2021 Dogrock harvested Arinto for the first time.
---
Alternative varieties in the Pyrenees wine region
Bigibila Cabernet Franc
Blue Malbec
Camfield Family Wines Sangiovese
Dogrock Winery Arinto, Azal, Graciano, Marsanne, Tempranillo, Touriga
Fletcher Nebbiolo
Glenlofty Marsanne, Nebbiolo, Roussanne
Grape Farm Winery Malbec, Nebbiolo, Sangiovese
Gwynnyth Vineyards Chenin Blanc
Massoni Barbera, Sangiovese
Mitchell Harris Wines Sangiovese
Mount Avoca Lagrein, Nebbiolo, Sangiovese, Tempranillo
Pyren Vineyard Cabernet Franc, Durif, Malbec, Nero d'Avola, Petit Verdot
Quartz Hill Wines Mencia
Quoin Hill Tempranillo
Romantic Vineyard Petit Verdot, Tempranillo
Sally's Paddock Cabernet Franc
St Ignatius Vineyard Carignan, Gruner Veltliner, Montepulciano, Nero d'Avola, Tempranillo
Sum of the Few Nebbiolo
Taltarni Nebbiolo, Petit Verdot, Sangiovese
Warrenmang Vineyard Barbera, Dolcetto, Gewurztraminer, Nebbiolo, Sangiovese
Updated 27 April 2021
Abuzz with Alternatives
dozen Offer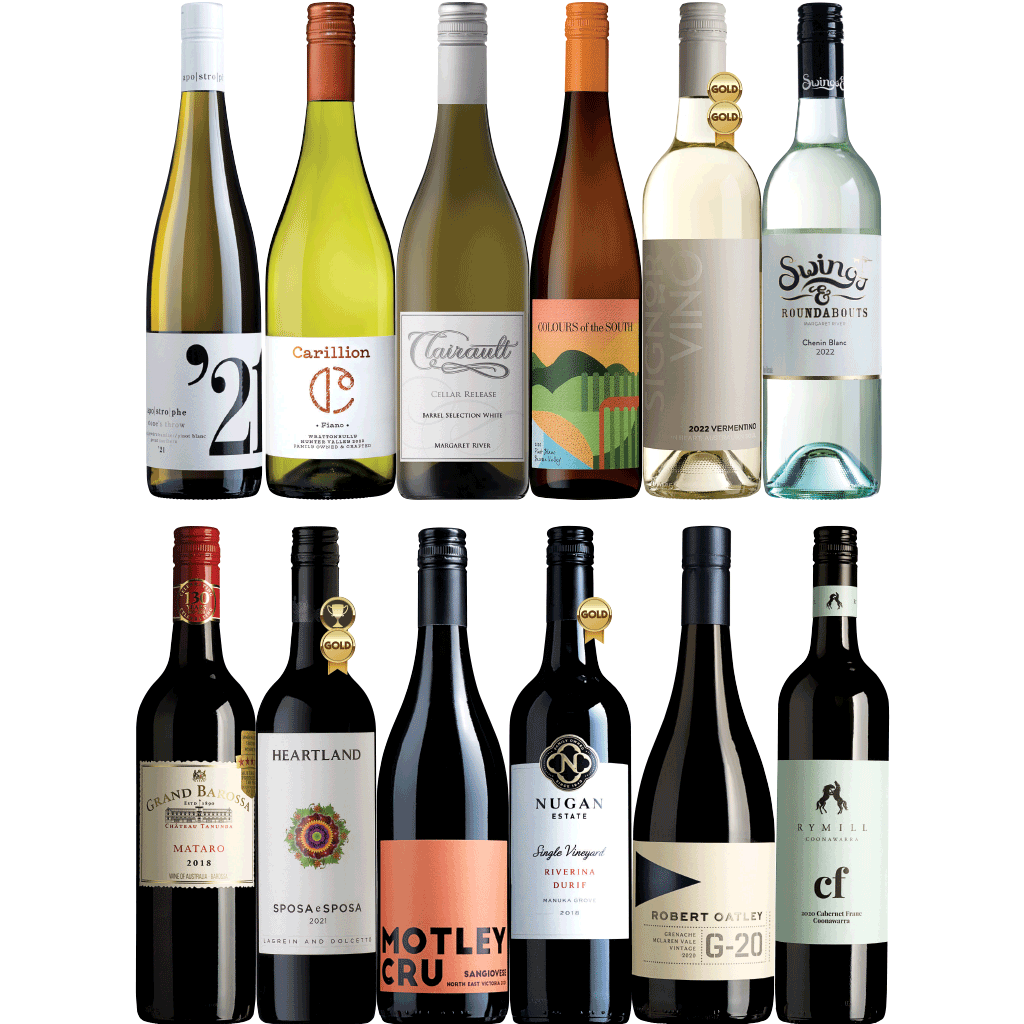 Twelve different alternative varieties and blends.
Also available as all red or all whites.
And at an affordable price.
---
Visiting the Pyrenees region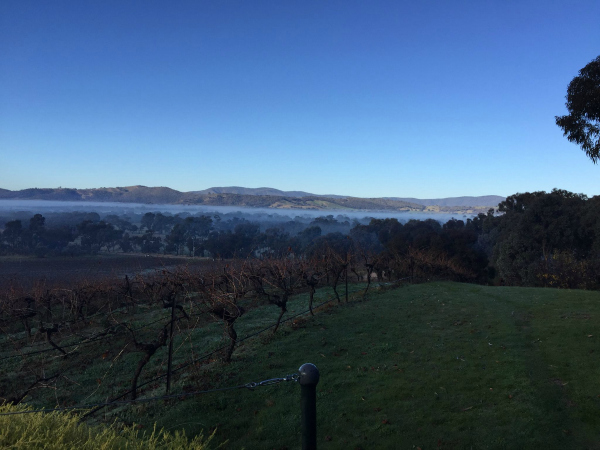 The region is just a couple of hours drive north west of Melbourne via the Western and Sunraysia Highways. There are many accommodation choices in and around Avoca, while the Warrenmang Vineyard is part of a resort with accommodation and fine dining facilities.
It is quite easy to combine a wine tour to the Pyrenees wine region with visits to the nearby Grampians and Bendigo wine regions.
Victorian wineries on Pinterest
I have a Pinboard showing some of the wineries in Victoria who use alternative varieties.
Do you have a wine related business in this region?
Contact Darby to explore sponsoring options for this page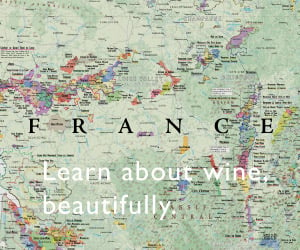 ---
Was this info what you wanted?  

Use the search box below to find more.