Bendigo wine region
The Bendigo Wine Region in Central Victoria is famous for its red wines, chiefly Shiraz and Cabernet Sauvignon, but in recent years a wider range of wine grape varieties have been introduced.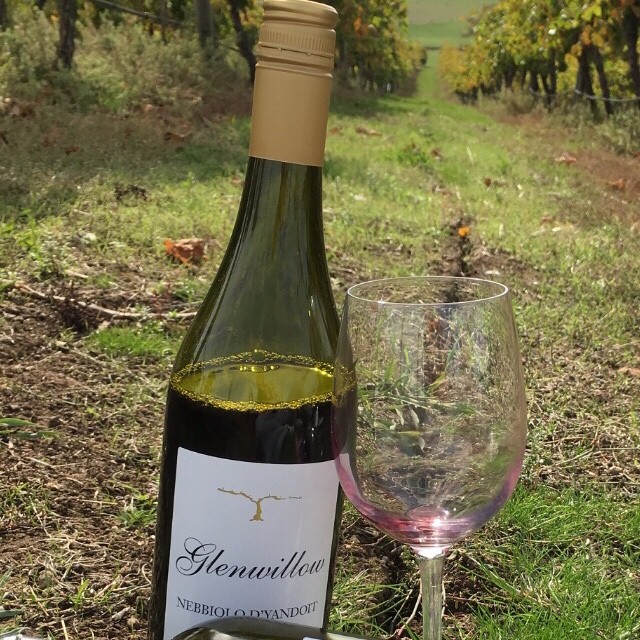 Nebbiolo is one of the alternative varieties grown here. Image from Glenwillow Wines
Location and climate
The region is bounded to the west by the Pyrenees Wine Region, to the south by the (unofficial) Ballarat and Macedon Ranges Wine Regions and to the east by the Heathcote Wine Region.
The climate is generally warm with hot dry summers and cool wetter winters, with large diurnal temperature variation. Most vineyards require at least supplementary irrigation.

Wine and Gold
The history of the Bendigo Wine Region follows a familiar pattern. As one of the major goldfields in the mid nineteenth century the city was quickly established and surrounding land was settled.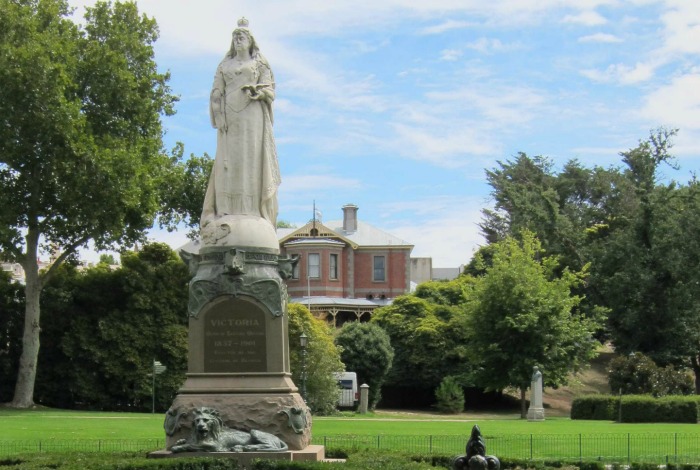 Statue of Queen Victoria in this quintessentially Victorian City
 As the city grew a considerable number of vineyards were planted, often by German or French settlers. When the easily obtained gold ran out the diggers looked for other occupations, such as farming. Some planted Bendigo's first vineyards.

By 1880 there were about 600 acres under vines in the district, but they were all wiped out before the end of the 19th century by the Phylloxera infestation, a change in demand away from wine, and the economic situation.
Modern Era of Bendigo Winemaking
In the late 1960s Stuart Anderson pioneered the rebirth of the wine industry in this region with the establishment of the Balgownie Vineyard. Others have followed so that there are now over thirty wineries in the region. Like the nearby Heathcote region, Bendigo produces wonderful Shiraz.

Very little white wine is produced here. In the early days of the revival Pinot noir was planted but was generally found to be unsuitable for this warm region.

Victorian wineries on Pinterest
I have a Pinboard showing some of the wineries in Victoria who use alternative varieties.
Grape varieties in the Bendigo Wine Region
The success of the big earthy Australian style of dry red wine is the main story here.
Most wineries have stuck with Shiraz as their dominant variety, with some Cabernet Sauvignon, Merlot and Viognier either as blending partners or as separate varietals.
There is some varietal diversity and the main alternative varieties are listed below.
Ansted & Co Marsanne, Roussanne
Avonmore Estate Sangiovese
Connor Park Barbera, Durif, Marsanne, Sangiovese
Gil Graves Malbec, Sangiovese
Glenwillow Vineyard Barbera, Nebbiolo
Harcourt Valley Cabernet Franc, Malbec, Meunier
Kangderaar Vineyard Gewurztraminer, Touriga
Killiecrankie Tempranillo
Lome Marsanne, Roussanne
Pengally Lane Wines Graciano, Moscato Giallo, Sangiovese, Tempranillo
Pondalowie Garganega, Malbec, Nebbiolo, Tempranillo, Touriga
Sandhurst Ridge Nebbiolo
Sutton Grange Winery Aglianico, Fiano, Sangiovese
Turners Crossing Vineyard Picolit
Waterwheel Wines Ancellotta, Malbec, Petit Verdot, Roussanne, Zinfandel
Welshmans Reef Vineyard Tempranillo
Last Update 30 March 2021
An Offer from our online Wine Shop Partner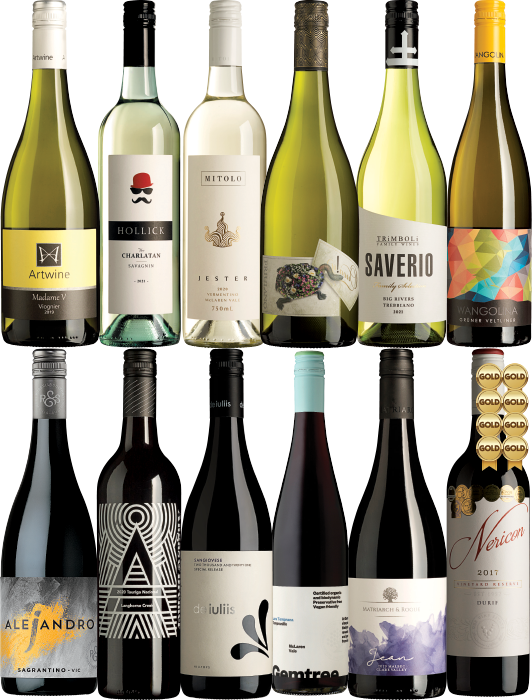 Six whites - Viognier, Savagnin, Gruner Veltliner, Vermentino, Friulano, Trebbiano .
Six reds - Sagrantino, Sangiovese, Malbec, Durif, Tempranillo, Touriga. 
Together they  make up a fine survey of the major alternative wine varieties made in Australia today by some of our best winemakers across Australian regions. 
Also available as all reds and all whites dozens.
And at a great price..
---
Visiting The Bendigo region
It is feasible to visit this region as a day trip from Melbourne. Many of the wineries are within two or three hours drive from Melbourne.
However a better option is to say overnight for a day or two either in the historical gold era city of Bendigo or in nearby Castlemaine or in the spa resort town of Daylesford (just outside the region).
Vinodiversity's Wine Country Hotels allows you to search and compare the accommodation options in the Bendigo Region.
---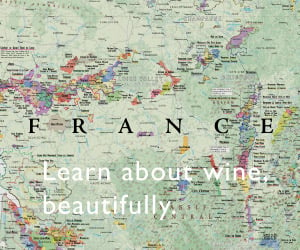 ---
Was this info what you wanted?  

Use the search box below to find more.
Before you go
Please subscribe to my newsletter...

I promise not to abuse your inbox. You will receive no more than three emails per month, most often just one, and you can unsubscribe at any time.