Wine books to learn about wine
A shelf laden with good wine books will give you almost as much pleasure as a well stocked cellar. Notice I said
almost
.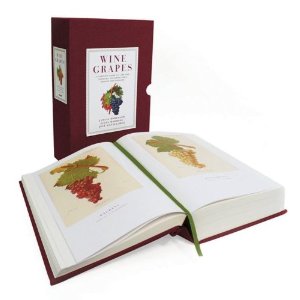 In fact books and bottles go hand in hand. You need good books to find and enjoy good wine, and there is nothing better than reading with a glass of wine at hand.
I think books should give pleasure as well as information. That's why I love to read the books by Jennifer Rosen, for example. She is sassy, opinionated and entertaining. But her words are backed up by a sound knowledge of wine.
A large part of the information on Vinodiversity has been extracted from several key wine books. Even though much information is now in digital form there is nothing quite like having a solid book in your hand.

Some wine books you might like
---
You can also
Browse for books on Amazon
For wine books in a new format see
Keep in touch with Vinodiversity
Just enter your details below and you will receive an occasional newsletter letting you know all about the alternative varietal wine scene in Australia and beyond.