Alpine Valleys Wine
The Alpine Valleys wine region is a relatively new wine region in the North Eastern Victoria Zone. 

Like the nearby King Valley Wine Region, there is a variety of climates from the relatively warm valley floors to quite cold areas further up the slopes.
So with careful site selection grape growers can chose from a large number of wine varieties which they can cultivate successfully. And, as we shall see, there are some innovative producers here who are at the cutting edge of the varietal revolution taking place in the Australian wine industry.
The region consists of the valleys of four rivers, namely the Buckland, Buffalo, Keiwa and Ovens. As the name suggests the valleys are part of the Australian Alps and are close to the ski resorts of Mt Hotham, Mt Buffalo and Falls Creek.
The wine industry is no doubt helped by the steady stream of tourists all year using the Great Alpine Road connecting NE Victoria to the Gippsland Lakes region.

The wine industry is one that has benefited from the winding down of the tobacco industry centred around Myrtleford. The influence of the Italian heritage of some of the grape growers and wineries shows up in the use of Italian varieties.

Victorian wineries on Pinterest
I have a Pinboard showing some of the wineries in Victoria who use alternative varieties.
Alternative wineries in the Alpine Valleys Region
Rare varietIes here
Pinotage is a South African bred red wine variety, usually associated with warmer wine regions.
Schioppettino is a highly perfumed red variety from Friuli, NE Italy where it is becoming increasingly popular.
Vespolino is a red wine variety from Piedmont.  It is a related to Nebbiolo with which it is usually blended.
Read more about these varieties in the Rare Ozzies Book
Bike and Barrel Albarino, Fiano, Pecorino, Pinotage, Refosco, Schioppettino, Tempranillo
Billy Button Albarino, Arneis, Barbera, Durif, Garganega, Gewurztraminer, Gruner Veltliner, Fiano, Friulano, Malvasia, Pinot Blanc, Pecorino, Pinotage, Refosco, Sangiovese, Saperavi, Schioppettino, Tempranillo, Verduzzo, Vermentino
Bush Track Wine Durif, Petit Verdot, Sangiovese
Clay Pot Wines Fiano, Moscato Giallo, Saperavi, Vermentino
Eaglerange Wines Tempranillo, Saperavi
Feathertop Dornfelder, Durif, Fiano, Friulano, Montepulciano, Nebbiolo, Petit Verdot, Prosecco, Sangiovese, Savagnin, Tempranillo, Verdejo, Vermentino
Ferraro Wines Barbera, Nebbiolo, Sangiovese, Vermentino
Folino Estate Durif, Fragola, Lexia, Marzemino, Moscato
Gapsted Wines Barbera, Durif, Fiano, Gewurztraminer, Montepulciano, Moscato, Petit Manseng, Pinot Blanc, Prosecco, Saperavi, Sangiovese, Tempranillo, Touriga, Zinfandel
Homestead Estate Sangiovese, Savagnin
Mayford Wines Tempranillo
Michelini Barbera, Fragola, Marzemino, Sangiovese, Teroldego, Vermentino
Mount Buff Wines Barbera, Durif, Prosecco
Nomads Garden Dolcetto, Fiano, Gewurztraminer, Gruner Veltliner, Meunier, Nero d'Avola, Pinot Blanc
Pipan Steel Nebbiolo
Ringer Reef Winery Montepulciano, Moscato Giallo, Nebbiolo, Petit Manseng, Sangiovese, Vespolina
Souters Vineyard Gewurztraminer
Spring Spur Durif, Gewurztraminer, Pinotage, Vermentino
Tawonga Vineyard Chambourcin, Durif, Marsanne
Updated 8 Jan 2023
Want to learn More About Australian Wine regions?
Visiting The Alpine Valleys wine Region
There are plenty of reasons to visit the Alpine Valleys wine region in all four seasons. In winter the area provides the gateway to the Victorian snow resorts. In spring and summer there are opportunities for bushwalking and sightseeing in the alpine forests and high plains meadows. The townships of Bright and Harrietville are busy tourist resorts which are particularly popular in the autumn when the deciduous trees are showing their glory.

This means that whenever you visit the region you will have a great choice of accommodation, restaurants and tourism related activities.
Do you have a wine related business in this region?
Contact Darby to explore sponsoring options for this page

Abuzz with Alternatives
dozen Offer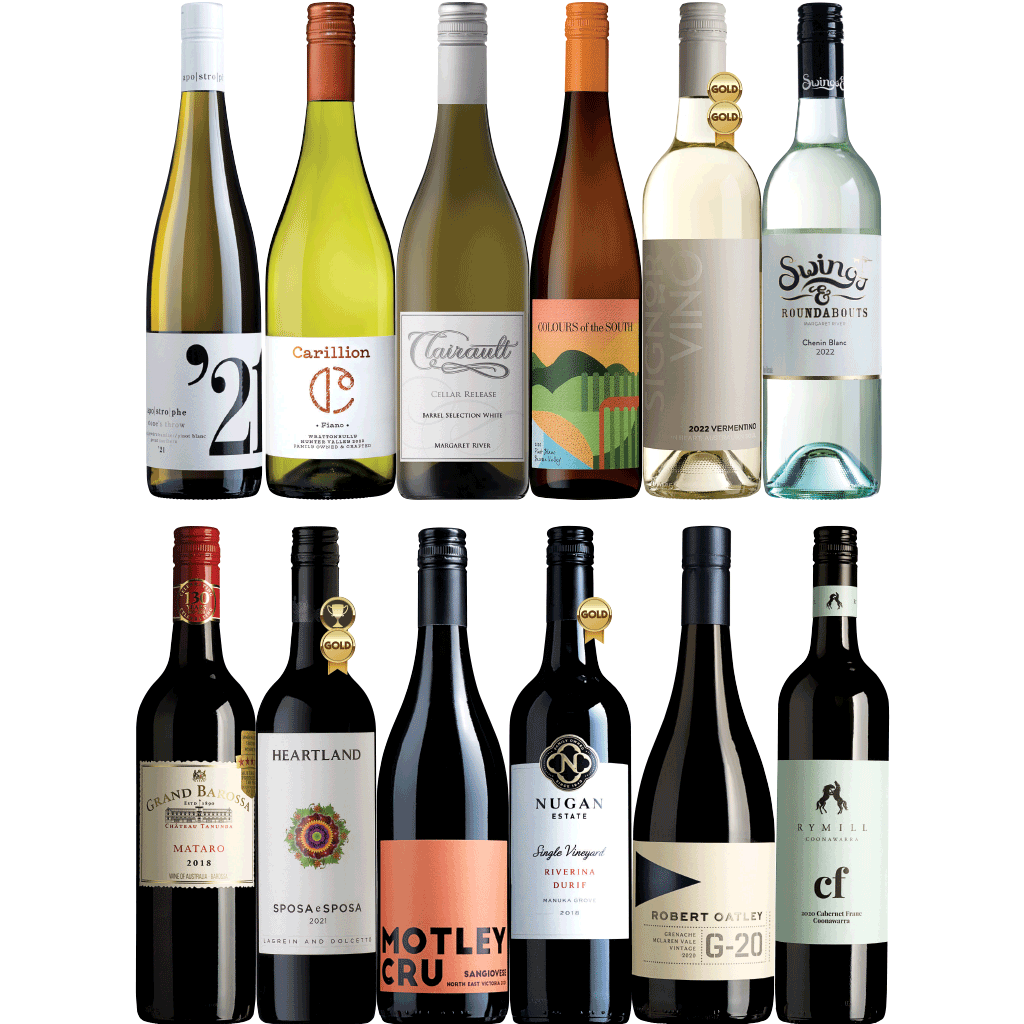 Twelve different alternative varieties and blends.
Also available as all red or all whites.
And at an affordable price.
---
---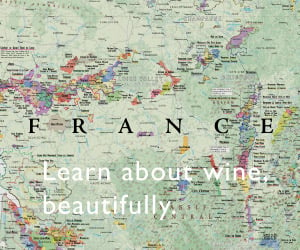 ---
Was this info what you wanted?  

Use the search box below to find more.