Beechworth wine region
The Beechworth Wine Region in North Eastern Victoria is relatively new, but it is growing steadily in the number of producers and reputation.
This region is in the North East Victorian Zone which it shares with the Alpine Valleys, Glenrowan, the King Valley and the Rutherglen wine regions.
The climate is quite cool, especially for those vineyards higher up the slopes, vineyards are planted at altitudes between 300 and 700 metres in this region. The topography and soil types are mixed. As is the case in the nearby Alpine Valleys and King Valley wine regions there is a wide variety of microclimates which dictates careful site selection to avoid areas prone to killing frosts in the spring.

As was the case in other gold towns a thriving wine-growing industry developed in the latter half of the 19th Century only to wither away in the following decades.
Modern viticulture got going in the 1980s with the establishment of Giaconda, Sorrenberg and Pennyweight wineries.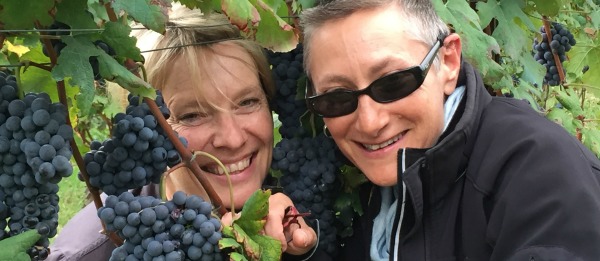 See this story about establishing a Nebbiolo vineyard in Beechworth
The Beechworth wine region has built its reputation on high quality, and high price, wines made from Chardonnay and Pinot noir. The Sorrenberg vineyard is also noted for its Gamay.

There are only about a couple of dozen or so wineries in the Beechworth region, but there is a disproportionate dose of innovative spirit among the growers and winemakers. This is reflected by interest in organic and biodynamic principles used in several vineyards and there is quite a degree of interest in using new and alternative varieties.

The Morris family at Pennyweight Winery produces some excellent Sherry-style fortified wines to add to the diversity of wine styles produced in the region.
Over recent years more wineries are using the Nebbiolo variety which is obviously suited to the terroir here.

But the Beechworth Wine Region's future will be driven by the innovative winemakers and the excellent wines that are being produced.
Alternative varieties in The Beechworth Region
A Rodda Wines Tempranillo
Beechworth Wine Estates Barbera, Fiano, Graciano, Sangiovese, Tannat, Tempranillo
Castagna Vineyard Chenin Blanc, Nebbiolo, Roussanne, Sangiovese, Savagnin
Domenica Marsanne, Nebbiolo, Roussanne
Fighting Gully Road Aglianico, Petit Manseng, Sangiovese, Tempranillo, Verdicchio
Giaconda Nebbiolo, Roussanne
Golden Ball Malbec, Sagrantino, Savagnin
Indigo Wine Company Nebbiolo, Petit Verdot, Roussanne, Sangiovese
Oxenbury Durif, Marsanne, Nebbiolo, Roussanne
Pennyweight Winery Gamay, Mondeuse, Palomino, Tinto Cao, Touriga
Piano Piano Tempranillo, Touriga
Savaterre Sagrantino
Serere Roussanne
Sorrenberg Gamay
Star Lane Nebbiolo, Sangiovese
Traviarti Nebbiolo
Vignerons Schmölzer & Brown Barbera, Fiano
Vinelea Marsanne, Roussanne
Virago Nebbiolo
Warner Vineyard Marsanne, Roussanne
Weathercraft Tempranillo
Willem Kurt Vermentino
Last Update 24 Oct 2022
Visiting the Beechworth Wine Region
The town of Beechworth is a well-preserved gold era historic town with many tourist attractions and facilities.
Its location near other tourist precincts, and conveniently situated near the main Sydney-Melbourne route is a valuable asset.
The steady stream of tourists coming through the cellar doors will no doubt underpin the continued success of the wineries in the region.

You can find plenty of accommodation options in this region. But it is quite popular so you will need to book in advance.  Vinodiversity's Wine Country Hotels Service will help you find the best offer in the best place.
Victorian wineries on Pinterest
I have a Pinboard showing some of the wineries in Victoria who use alternative varieties.
---
Do you have a wine related business in this region?
Contact Darby to explore sponsoring options for this page

---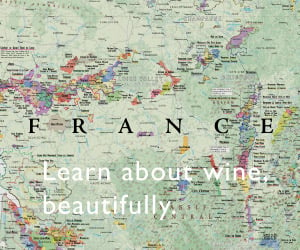 ---
Want to learn More About Australian Wine regions?
Was this info what you wanted?  

Use the search box below to find more.