King Valley Wine Region
The King Valley Wine Region in North Eastern Victoria is a treasure trove of varietal wines. It has the greatest concentration of alternative varieties of any wine region in Australia.
Many producers who formerly sent all of their grapes to the large wineries, both within the region and elsewhere, are now producing wine on their own account.
A range of microclimates is available from the slightly warmer valley floors to the bracingly cool upper slopes. Thus there is a wide range of varietal wines produced. Visitors to this region have no excuse if they restrict their tasting to traditional varieties and styles.

The climate of the region is heavily influenced by altitude. At the southern end higher altitudes and cooler climate makes for a different sub-region, but attempts to get formal recognition of a sub-region have so far failed.
So the higher southern end of the King Valley is suitable only for early ripening varieties, here you will find Riesling, the Pinots Gris, Meunier and Noir.  As you travel down the valley into warmer areas you will find a full range of red and white wine varieties grown.

The varietal profile of the vines grown in the King Valley have an Italian bias, reflecting the region's history. For many years this area was a tobacco growing area. Many of the tobacco farmers were of Italian origin. From the late 1970's favourable government policies and subsidies to the tobacco industry were phased out. Alternative crops were needed so the area under grapes has steadily expanded.
Several wineries in this region deserve special mentions.

Brown Brothers is one of the largest family owned wine producers in the country. For decades they have had an extensive program of trailing new varieties. Many have graduated through from being Cellar Door Release only to full commercial release. Some of these varieties are grown at company vineyards in other regions, notably at Mystic Park near Swan Hill and at Heathcote.
Dal Zotto have been the pioneers and champions of Prosecco in the region and in Australia generally.
One small winery of note in the region is Symphonia. This winery and its vineyards were owned by Peter Read who pioneered a number of varieties in the region, in particular Petit Manseng and Saperavi. 
See what some winemakers say about the King valley
---
---
Alternative varieties in the King Valley
Bande Apart King Valley Aligote, Gamay
Brown Brothers King Valley Albarino, Arneis, Barbera, Durif, Garganega, Gewurztraminer, Gruner Veltliner, Fiano, Friulano, Lagrein, Malvasia, Pinot Blanc, Pinotage, Refosco, Sangiovese, Saperavi, Schioppettino, Tempranillo, Verduzzo, Vermentino
Brown Brothers King Valley Nebbiolo, Nero d'Avola, Petit Verdot, Prosecco, Orange Muscat, Roussanne, Sangiovese, Savagnin, Tarrango, Tempranillo, Vermentino, Zibibbo, Zinfandel
Cavedon Wines King Valley Albarino, Prosecco
Chrismont King Valley Arneis, Barbera, Fiano, Fragola, Marzemino, Nero d'Avola, Petit Manseng, Prosecco, Sagrantino, Sangiovese, Savagnin, Tempranillo
Ciavarella King Valley Aucerot, Dolcetto, Durif, Graciano, Sangiovese, Tempranillo, Zinfandel
Dal Zotto Estate King Valley Arneis, Barbera, Fiano, Garganega, Nebbiolo, Pinot Blanc, Prosecco, Sangiovese
Darling Estate King Valley Aligote, Chenin Blanc, Gamay, Garganega, Petit Verdot, Pinot Blanc, Nebbiolo, Sylvaner
Eddie McDougal Wines King Valley Prosecco, Sangiovese
Eminence King Valley Meunier
Flying Duck Estate King Valley Durif, Zinfandel
Gracebrook Vineyards King Valley Cabernet Franc, Dolcetto, Montepulciano, Moscato, Sagrantino, Sangiovese, Savagnin
High Country King Valley Tempranillo
John Gehrig Wines King Valley Chenin Blanc, Durif, Gamay, Lagrein, Meunier
King River Estate King Valley Barbera, Lagrein, Sagrantino, Saperavi, Sangiovese, Vermentino
La Cantina King Valley King Valley Barbera, Dolcetto, Nebbiolo, Sangiovese, Saperavi, Tempranillo
Merkel King Valley Barbera, Gewurztraminer, Nebbiolo, Prosecco, Roussanne
Pizzini Wines King Valley Arneis, Brachetto, Canaiolo, Colorino, Friulano, Nebbiolo, Picolit, Prosecco, Sagrantino, Sangiovese, Teroldego, Verdicchio, Verduzzo
Politini King Valley Grecanico, Nero d'Avola, Sangiovese, Vermentino
Range Life King Valley Garganega, Prosecco, Sangiovese
Red Feet King Valley Montepulciano, Nebbiolo, Sangiovese, Zinfandel
Redbank Victoria King Valley Fiano, Garganega, Moscato,
Sam Miranda Wines King Valley Arneis, Barbera, Dolcetto, Durif, Gruner Veltliner, Moscato, Nebbiolo, Petit Verdot, Prosecco, Sangiovese, Tannat, Tempranillo, Verduzzo
Symphonia King Valley Arneis, Dolcetto, Meunier, Petit Manseng, Saperavi, Savagnin, Tannat, Tempranillo
Terrason King Valley Aligote, Gamay
Wood Park King Valley Roussanne, Sangiovese, Zinfandel
Updated 3 Jan 2022
Visiting the king valley
staying in the King Valley
There are many options for those wishing to stay in this region.  I suggest that you save yourself some time by checking out the deals offered via Vinodiversity's Wine Country hotels comparator. You will be able to  compare the deals available from most of the popular booking services in just a few clicks.
The King Valley is one of Australia's most beautiful destinations for a wine tour.
It can be reached from Melbourne in under three hours by car. It is also possible to make a detour through the region on trips between Melbourne and Sydney.
The tourism infrastructure is well developed. The region lies astride the Snow Road which carries traffic to the nearby winter resorts. There is an emphasis on the production and sale of high quality gourmet foods, most notably Milawa Cheeses and mustards.
This wine region is one of great scenic beauty. The landscape is dominated by the mountains of the Great Dividing Range. Victoria's major snowfields are in this area. Much of the higher country is protected by National Parks. The valleys have rich soils and a favourable climate suitable for a variety of agricultural uses including viticulture.
If you are making an extended visit to this region, which is highly recommended, you will find many accommodation and restaurant options in some of the wineries and in the nearby towns of Wangaratta, Milawa, Beechworth and Myrtleford.
You can also visit the neighbouring wine regions of Beechworth, Glenrowan, Rutherglen  and Alpine Valleys
Want to learn More About Australian Wine regions?
Victorian wineries on Pinterest
I have a Pinboard showing some of the wineries in Victoria who use alternative varieties.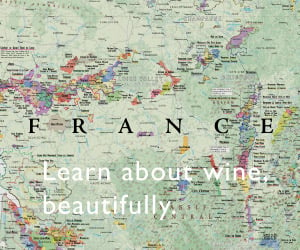 ---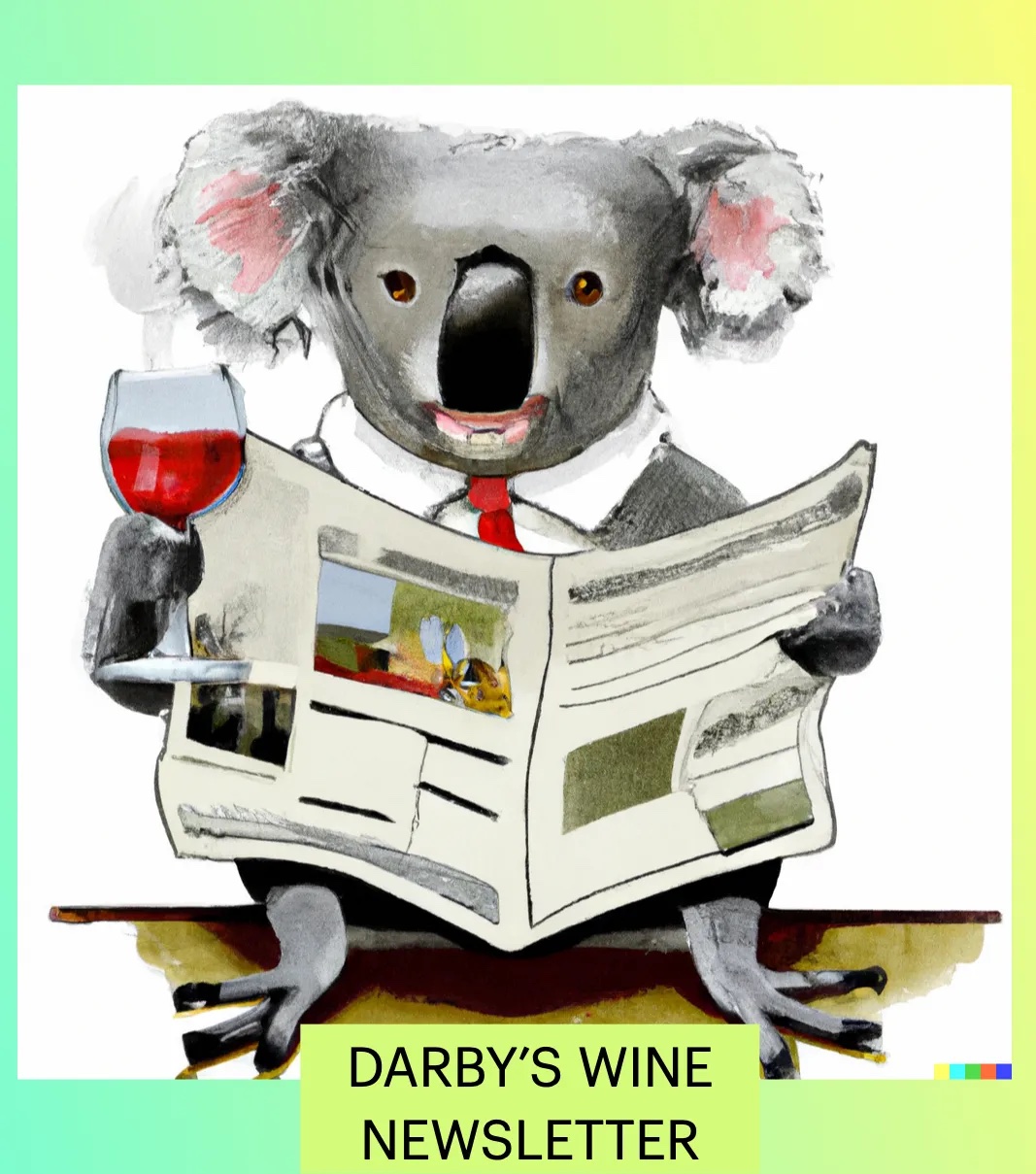 Sign up to Darby's Wine Newsletter to receive all the latest news, updates to this site and special offers plus invites to exclusive events.
Was this info what you wanted?  

Use the search box below to find more.