Wines of the Yarra Valley
Non traditional varieties are now making an impact in this historic wine region
The Yarra Valley Wine region lies on the immediate east of the suburbs of Melbourne. 
The wines of the Yarra Valley are dominated by the major grape varieties especially the red varieties Shiraz, Cabernet Sauvignon, Pinot Noir and Merlot, while the whites are dominated by Chardonnay and Sauvignon Blanc with a supporting role played by Semillon. This cool climate area also has a growing reputation for the production of high quality sparkling wines.
However there are rich pickings for those of us who look for our vinous pleasures outside this narrow range of classic varietals.
There are more than a hundred wineries operating in this region, all but a handful can be described as small or medium. Less than a quarter are growing varieties not mentioned above. The proximity to Melbourne makes this region eminently suitable for cellar door sales.

Many of the wineries of the Yarra Valley have fine restaurants. The scenic beauty of the area adds to the appeal for daytrippers from the nearly eastern suburbs of Melbourne. But don't be mistaken - this area can hold it head high in any company on the quality of the wines it produces.

Victorian wineries on Pinterest
I have a Pinboard showing some of the wineries in Victoria who use alternative varieties.
Yarra valley History
Perhaps more than any other Australian wine region the Yarra Valley has had a stop-start history. It was first established in the 1850's by Swiss immigrants encouraged by Charles La Trobe the Governor of Victoria, and his Swiss born wife. There followed a golden era dominated by Hubert de Castella who won prizes for his wine at the great exhibitions in Australia and Europe during the 1880s. descendants of these Swiss people are still active in the Australian wine industry.
A period of decline then occurred so then eventually, by the end of the 1920s, no wine was produced in the region then known as Lilydale. The decline was caused by economic factors, rather than the Phylloxera pest. There was virtually no market for fine wine in Australia. The former vineyards were given over to dairying and other agricultural enterprises, exploiting the mild climate, rich soils and proximity to the growing city of Melbourne.
By the early 1970s the region was almost forgotten as a wine region but Len Evans was able to write in his Australia and New Zealand Complete Book of Wine - 
"In recent years some devotees have begun new plantings in an attempt to recreate old glories, so we may yet discover for ourselves just how good the wines of Lilydale are."
Well over a hundred wineries are now all striving to recreate those glories. Small operations lead the way from about 1970 onwards and later larger companies have moved in. They include such names as Treasury Wine Estates, De Bortoli, Hardys, and McWilliams.
An international dimension was added by Domaine Chandon, a wholly owned operation of Moet and Chandon, the largest Champagne producer in France. In fact, the sparkling wines of the Yarra Valley rival those of Northern Tasmania for the role of the premier sparkling wines of Australia.
Yarra Valley Pinot Noir, Shiraz and Chardonnay are also represented among the top wines for their classes.
So we can say that the 'Lilydale Revival' has certainly succeeded.
More recently alternative varieties are finding a role as the list below demonstrates.
Alternative varieties in the Yarra Valley
Alkimi Wines Marsanne, Roussanne
Allinda Savagnin
Arfion Gewurztraminer, Nebbiolo, Savagnin
Atika Tempranillo
Badgers Brook Marsanne, Roussanne, Tempranillo
Ben Haines Wiens Marsanne, Nebbiolo, Roussanne
Bird On A Wine Marsanne, Nebbiolo
Bird on a Wine Marsanne, Nebbiolo
Boat O'Craigo Gewurztraminer, Gruner Veltliner, Roter Veltliner
Brumfield Marsanne
Bulong Estate Cabernet Franc
Buttermans Track Sangiovese
Carlei Estate Barbera, Nebbiolo, Sangiovese
Coombe Farm Vineyard Marsanne, Savagnin
Cosmo Wines Verduzzo
DCB Wine Nebbiolo, Zinfandel
Denton Viewhill Vineyard Nebbiolo, Ribolla Gialla
Emilian Nebbiolo
Fetherston Albarino, Garganega, Nebbiolo
Fikkers Wine Meunier, Sangiovese
Gamay Arneis, Gamay, Nebbiolo, Nero d'Avola, Pinotage, Sylvaner
Giant Steps Sangiovese
Helen's Hill Estate Arneis
Hoddles Creek Estate Pinot blanc
Innocent Bystander Arneis, Gamay, Sangiovese, Tempranillo
Jamsheed Cabernet Franc, Pecorino, Rousanne, Sagrantino, Vermentino
Journey Wines Fiano
Killara Estate Nebbiolo, Sangiovese
Levantine Hill Estate Malbec, Petit Verdot
Lillydale Estate Gewurztraminer
Luke Lambert Wines Nebbiolo
Mac Forbes Wines Aligote, Garganega, Mencia
Many Hands Sangiovese, Tempranillo
Mayer Gamay, Nebbiolo, Sangiovese, Tempranillo
Mount Mary Cinsaut, Clairette, Marsanne, Muscadelle, Roussanne
Nillumbik Estate Nebbiolo, Petit Verdot
Oakridge Arneis, Meunier
Out of Step Fiano, Nebbiolo
Payton and Jones Sangiovese
Petronio Arneis, Barbera, Nebbiolo, Sangiovese
Pimpernel Vineyards Marsanne
Punt Road Wines Gamay
Rising Cabernet Franc, Gamay
Rob Dolan Wines Savagnin
Rochford Wines Cabernet Franc, Nebbiolo, Savagnin
Route du Van Dolcetto, Vermentino
Santolin Barbera, Carmenere, Friulano, Durif, Gewurztraminer, Nero d'Avola, Sangiovese, Vermentino
Serrat Barbera, Grenache Blanc, Malbec, Nebbiolo
Seville Hill Barbera, Sangiovese, Tempranillo
Shoofly Dolcetto
Six Acres Fiano
Soumah Brachetto, Marzemino, Nebbiolo, Savagnin
Squitchy Lane Wines Cabernet Franc
St Huberts Pinot Blanc, Roussanne, Sangiovese
Steels Creek Estate Cabernet Franc, Colombard
Steels Gate Bastardo, Graciano
Stefani Estate Pinot Blanc, Sangiovese
Stuart Wines Nebbiolo, Tempranillo
Sutherland Estate Gewurztraminer, Tempranillo
Tarrawarra Estate Barbera, Marsanne, Roussanne
The Hairy Arm Nebbiolo
Thick as Theives Arneis, Gamay
Timo Mayer Gamay
Tokar Estate Tempranillo
Warramate Marsanne, Roussanne
Warramunda Estate Malbec, Marsanne
Yarra Edge Malbec, Nebbiolo
Yarra Glen Marsanne
Yarra Peaks Barbera, Malbec, Nebbiolo, Sangiovese
Yarra Yering Alvarelhao, Malbec, Souzao, Tempranillo, Tinto Cao, Touriga, Trincadeira, Sangiovese
Yarraloch Arneis
Yeringberg Marsanne, Roussanne
Zonzo Barbera, Fiano, Pecorino, Sagrantino, Sangiovese, Verdicchio
Updated 2 September 2023
Of note is the Soumah winery which has the Rare Ozzies varieties Marzemino and Brachetto. In the Rare Ozzies book Brett Butcher of Soumah comments on why they use those varieties.

---
Visiting the Yarra Valley
This wine region abuts the outer suburbs of Melbourne so can be easily visited as a one day wine tour. There are so many wineries with cellar door sales and other attractions that staying one or more nights is also an attractive option.
You can combine a wine tour with sightseeing in the Yarra Ranges National Park, the Kinglake National Park, the Healesville Wildlife Sanctuary, or the National Trust's Historic Homestead at Gulf Station.
Accommodation options include hotels, motels, guest houses, cottages and B&B's. Some of the towns which you may consider for an overnight stay include Yarra Glen, Healesville and Warburton. 
Vinodiversity's Hotel service is a great tool for comparing accommodation options in the Yarra Valley.  
---
Want to learn More About Australian Wine regions?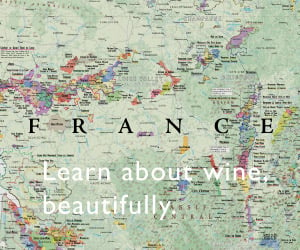 ---
Was this info what you wanted?  

Use the search box below to find more.