Negramoll Wine variety
Negramoll is an old Iberian red wine variety that has several synonyms including Tinta Negra Mole, Tinta de Madeira, Mollar de America, Saborinho.  
Despite the similarity of the names this variety is not related to the Italian variety Negroamaro.
In the Iberian Peninsula and in the Spanish and Portuguese Atlantic Islands  Negramoll is used to make soft dry red wines either as a varietal or as part of a blend. It is also a principal component of Madeira wine.
In Peru this variety is used to make Pisco, the local version of brandy.

Negramoll in Australia
Negramoll was probably introduced into Australia to make fortified Madeira style wines.  These styles have gone out of fashion so the few vineyards left with them tend to use the variety in dry red or rose wines.  
Alpha Box and Dice McLaren Vale
Campbells Wines Rutherglen
Henley Park Winery Swan Valley
Kangarilla Road McLaren Vale
Oak Works Riverland
Rosenvale Barossa
Updated 11 April 2021
---
An Offer from our online Wine Shop Partner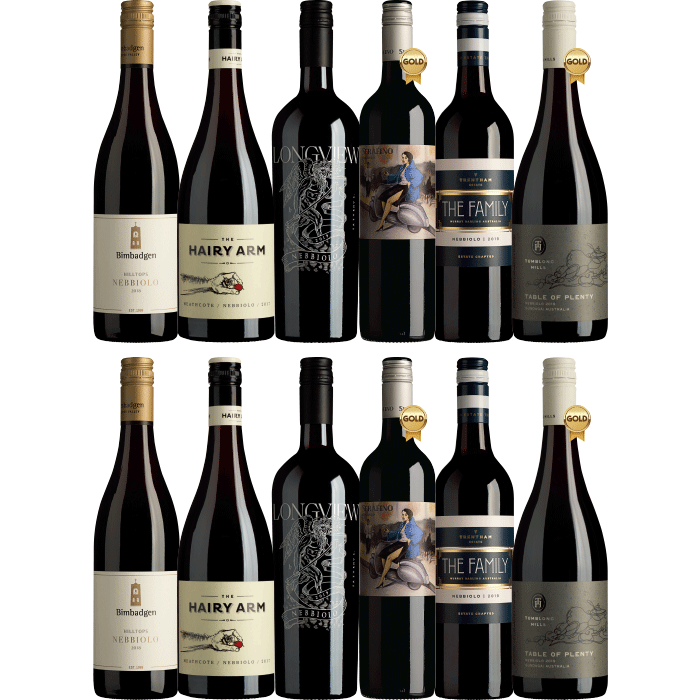 A Nebbiolo Sampler Pack
The quality of Aussie Nebbiolo has improved markedly over the past few years.  This sampler pack will show you why.  Two bottles each of six different Aussie Nebbiolo wines from six producers, six regions.
---
Was this info what you wanted?  

Use the search box below to find more.
Before you go
Please subscribe to my newsletter...

I promise not to abuse your inbox. You will receive no more than three emails per month, most often just one, and you can unsubscribe at any time.