Pinot Blanc White Wine Variety
This variety lives in the shadow of its much more famous relatives Pinot Noir, Pinot Meunier and Pinot Gris.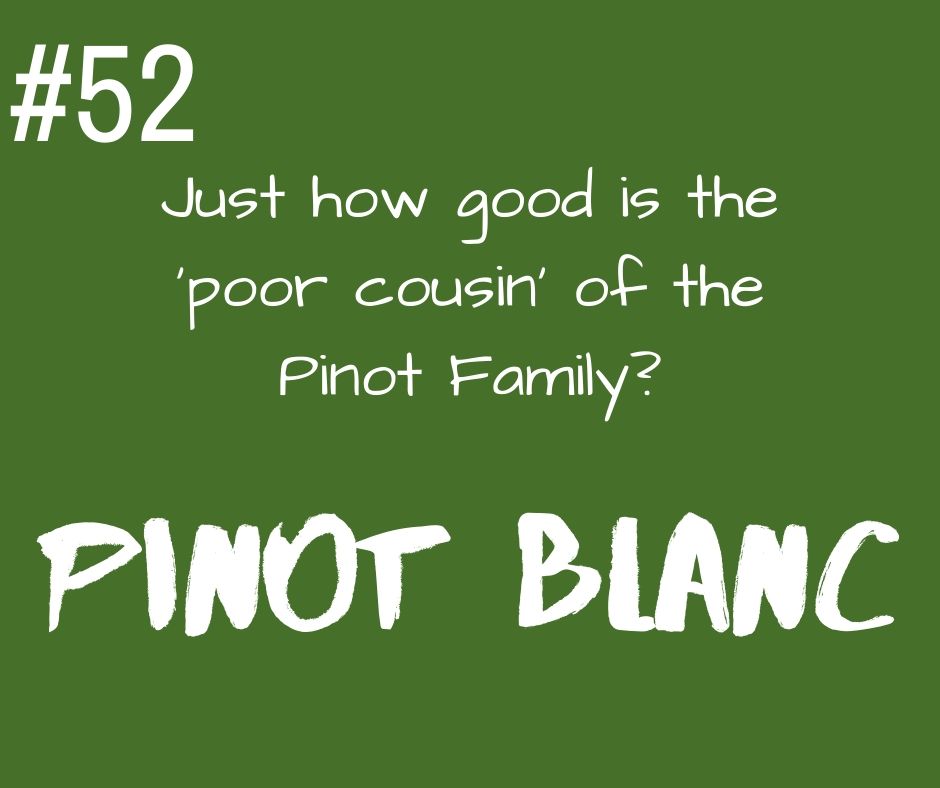 Pinot Blanc ranks 53 in the world in terms of area planted.
Just as Pinot Gris has both a French and Italian name (Pinot Grigio) Pinot Blanc has its Italian name Pinot Bianco.
Other synonyms include Clevner, Chasselas Dorato, Borgogna bianco, Pineau blanc, Beli pinot, Weisser Rulander, Weisser Burgunder.
This variety is most often associated with the Alsace region in France as well as the Italian regions of Trentino-Alto Adige, Veneto, Friuli and Lombardy.
Pinot Blanc is also quite widely grown in Germany, Austria and Eastern Europe. It is also used in the Pacific States of the United States.
Pinot Blanc bears some resemblance to Chardonnay in the vineyard, but the wines tend to be lighter bodied and to have higher acid. This higher acidity is valued for making base wines for sparkling wines, and when Pinot Blanc is blended with other varieties.

Varietal Pinot Blancs are less common but they can be attractive crisp wines.
You can read more about Pinot Blanc in the book What Varietal is That?
Franco D'Anna of Hoddles Creek Estate is a great enthusiast for Pinot Blanc
Pinot Blanc Wine Styles 
In Alsace the variety is used, often in blends with a variety called Auxerrois, to make light bodied white wines and also the local sparkling Cremant d'Alsace.
In Burgundy Pinot Blanc is permitted as a blending partner with Chardonnay but in practice it is rarely used.

Fine white wines are made from Pinot blanc in Italy's Alto Adige. Elsewhere in Italy's North East Pinot Grigio is preferred and Pinot blanc is relegated to a minor blending partner or to make base wines for Spumanti.

In Austria a rich sweet trockenbeerenauslese wine is made under the name Wiessburgunder.
---
Pinot blanc in Australia
This variety is not popular in Australia. None of the enthusiasm for Pinot Noir and Pinot Gris has rubbed off onto it.  But every variety has a few enthusiasts and champions - among grapegrowers, winemakers and consumers.
Franco D'Anna is one such fan of Pinot Blanc and he has written a short piece about the variety for the Australian Alternatives Variety Wine Show's blog. 
He says

...the variety won't be the saviour of the wine industry
[but] will become more popular as winemakers and consumers move away from fruit rich styles of white wine and more towards textural, mineral and terrior driven wines.
You can read Franco's full story here.
While this variety is often cast into the role of a minor blending partner it is also used to make some interesting varietal wines.
Australian producers are listed below
Adina Vineyard Hunter Valley
Anim Wines Southern Tasmania
Arlo Vintners Rutherglen
Billy Button Alpine Valleys
Calabria Family Wines Riverina
Calico Town Rutherglen
Catlin Wines Adelaide Hills
Cherabino Margaret River
Clarence House Southern Tasmania
Cloudbreak Wines Adelaide Hills
Dal Zotto Estate King Valley
Darling Estate King Valley
Elderslie Adelaide Hills
Ernest Schuetz Wines Mudgee
Gapsted Wines Alpine Valleys
Granite Hills Macedon Ranges
Grey Sands Northern Tasmania
Hoddles Creek Estate Yarra Valley
Lenton Brae Margaret River
Moondarra Gippsland
Mosquito Hill Wines Southern Fleurieu
Nomads Garden Alpine Valleys
Paracombe Wines Adelaide Hills
Protero Adelaide Hills
Purple Hands Wines Barossa Valley
Sapling Yard Canberra
Scarpantoni Estate McLaren Vale
Sidewood Estate Adelaide Hills
Sinapius Northern Tasmania
Sorby Adams Barossa Valley
St Huberts Yarra Valley
Stargazer Southern Tasmania
Stefani Estate Yarra Valley
Tertini Wines Southern Highlands
The Lane Vineyard Adelaide Hills
Vella Wines Adelaide Hills
Vinea Marson Heathcote
Yelland and Papps Barossa Valley
Page updated 10 August 2023
Some Award wining Pinot Blanc
At the Australian Alternative Varieties Wine Show in 2020 nine Pinot Blanc wines were entered. Two silver and five bronze medals were awarded.
An Offer from our online Wine Shop Partner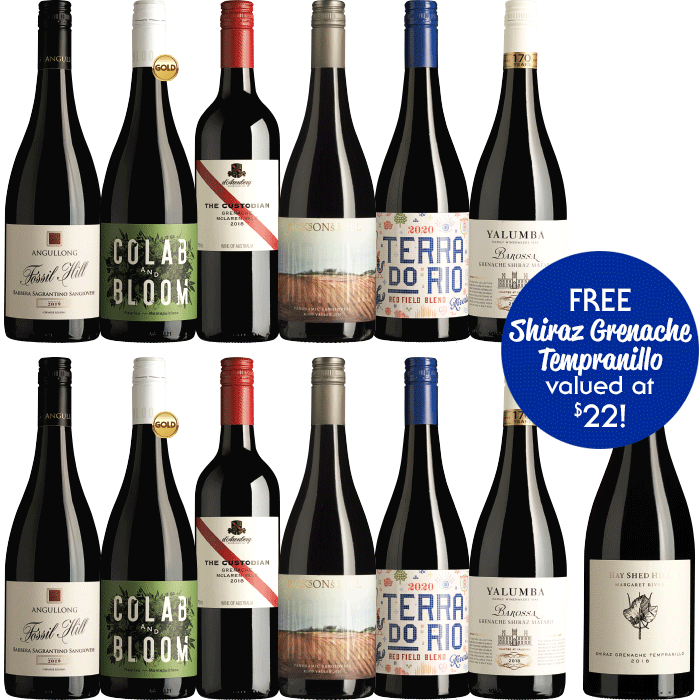 Med Red offer. Includes two bottles of each of six wines, different producers, different regions, different alternative varieties and blends. Plus a bonus bottle. All at an affordable price.
---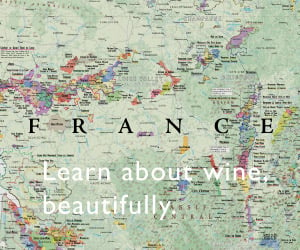 ---
Was this info what you wanted?  

Use the search box below to find more.