Chambourcin red wine variety
Chambourcin is a French Hybrid red wine grape variety which has only been available since the 1960s.
French  Hybrids
French hybrids are produced by crossing a variety of the European grape vine Vitis vinifera with an American vine species.
The resulting vines have higher disease and pest resistance, but the wines produced often have an unusual or 'foxy' flavour.
French hybrids are resistant to many fungal diseases especially downy mildew which is a major problem in areas of summer rainfall.
The major motivation for producing French Hybrids was to rebuild the European wine industry after the devastation caused by the phylloxera pest.
Now most vineyards are planted on resistant rootstocks as the phylloxera louse attacks the roots rather than the top of the plant.

Chambourcin is perhaps the most successful of the French Hybrids and is certainly the most widely used in Australia.
The area planted to Chambourcin is declining in France, but it is still widely grown in Eastern United States and Canada

Chambourcin red wine from Cambewarra Estate on the Shoalhaven Coast of New South Wales
Chambourcin is one of the varieties described in the book What Varietal is That?
Chambourcin in Australia
This variety is especially resistant to fungal diseases so it is not surprising that it is most at home in the more humid regions of Coastal NSW, including the Hunter Valley and Queensland. John Cassegrain in the Hastings River Wine Region is credited with pioneering this variety in Australia.
Chambourcin wines are deeply coloured and fruity, but tend to finish short. The 'foxy' flavour common to American Vitis varieties and hybrids can be detected in some, but not all, Australian Chambourcin wines.

Although its major use is for dry red wines, some producers use the variety for sparkling reds and rose wines. It is also used successfully for port style wines.

Allandale Hunter Valley
Aramis Hunter Valley
Bago Vineyards Hastings River
Ballabourneen Wines Hunter Valley
Bawley Vale Estate Shoalhaven Coast
Benwarin Wines Hunter Valley
Blowfly Wines Northern Slopes Zone
Calais Estate Hunter Valley
Cambewarra Estate Shoalhaven Coast
Capercaillie Hunter Valley
Cassegrain Hastings River
Cedar Creek Estate Queensland Coastal
Coolangatta Estate Shoalhaven Coast
Crooked River Wines Shoalhaven Coast
D'Arenberg McLaren Vale
Douglas Vale Hastings River
Ernest Hill Wines Hunter Valley
Ernest Schuetz Wines Mudgee
Great Lakes Wines Northern Rivers Zone
Ivanhoe Wines Hunter Valley
Jubilee Wines Hunter Valley
Kingsley Grove South Burnett
Long Point Vineyard Hastings River
Lyrebird Ridge Organic Winery South Coast Zone
Mimosa South Coast Zone
Mount Eyre Hunter Valley
Mountain Ridge Central Ranges Zone
O'Reillys Queensland Coastal
Oak Works Riverland
Oakvale Hunter Valley
Petersons Glenesk Estate Mudgee
Roselea Estate Shoalhaven Coast
Sherwood Estate Hastings River
Stonehurst Cedar Creek Hunter Valley
Stroud Valley Wines Northern Rivers Zone
Tamburlaine Hunter Valley
Tawonga Vineyard Alpine Valleys
Travertine Estate Hunter Valley
Two Figs Shoalhaven Coast
Two Tails Northern Rivers Zone
Two Tails Wine Northern Rivers Zone
Undercliff Hunter Valley
Villa d'Esta Vineyard Northern Rivers Zone
Wright Family Wines Hunter Valley
Yarrawa Estate Shoalhaven Coast
List updated 25 June 2022
---
See the full list of varieties described on this site
Learn More about Grape varieties
Get your copy of
De Long's Wine Grape Varietal Table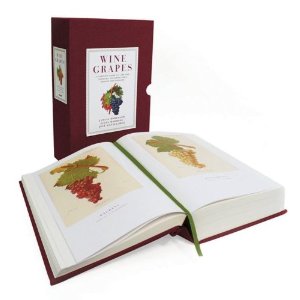 Wine Grapes by Jancis Robinson, Julia Harding and José Vouillamoz
---
An Offer from our online Wine Shop Partner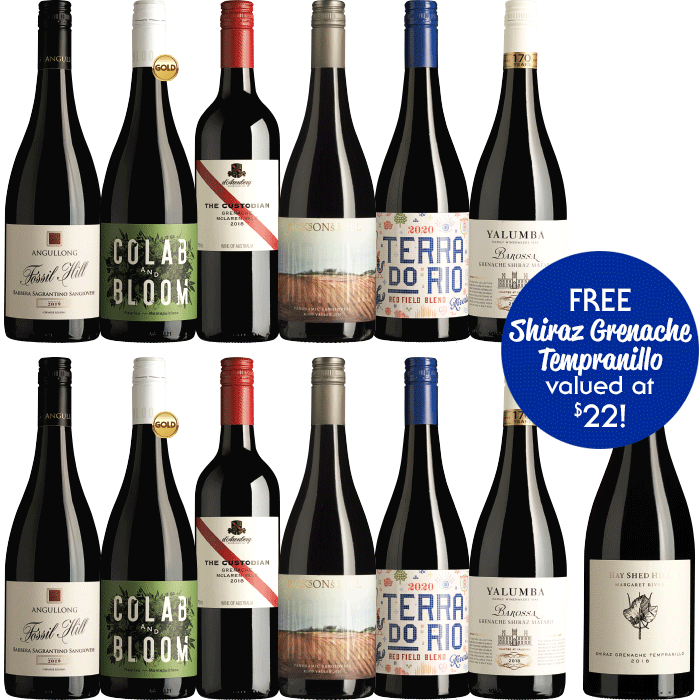 Med Red offer. Includes two bottles of each of six wines, different producers, different regions, different alternative varieties and blends. Plus a bonus bottle. All at an affordable price.
---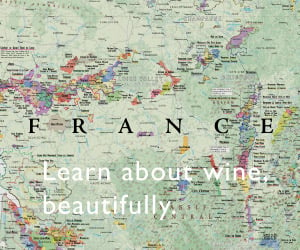 ---
Was this info what you wanted?  

Use the search box below to find more.