Petit verdot red wine variety
Petit Verdot from Whicher Ridge in the Geographe region of WA. Pic from the Travelling Corkscrew
So why is Petit Verdot the poor of cousin of the Bordeaux varieties?
In a way the answer lies in the vineyard, not the winery. This variety ripens later than the others and in Bordeaux, its traditional home, it may not ripen at all or produce such poor quality fruit as not to be worth the effort.

In good years though, late ripening is the very attribute proves that nurturing the ugly duckling can pay off. It produces well coloured concentrated wines with a range of flavours, with violets being a common adjective used to describe its unique character.
In Bordeaux it is used as a minor component (usually less than about five percent) of blends, rarely made in to varietal wine.
Late ripening is the problem for this variety in Bordeaux, but it is an advantage in other regions.  Outside France there are significant plantings in Australia, Chile, South Africa, Spain and the USA.

Petit verdot in Australia
The potential for Petit Verdot in Australia is being talked up by some of its enthusiasts. This variety is very suitable in such areas as the Barossa and McLaren Vale, a well as in most wine regions of inland Australia. As a late ripening grape it will not be successful in cooler regions, but watch out for new wines from South Australia, the irrigated districts and the far northern districts.
Like in Bordeaux this variety is mainly used in blends with one or more of Cabernet Sauvignon, Merlot and Cabernet Franc.
The Australian tradition producing one hundred percent varietals is putting the acid test on Petit Verdot. There seemed to be quite a few wineries producing varietal Petit Verdot about a decade ago, but it is less common now.
The characters to look for in varietal wines are its intense colours, the wonderful fragrant nose, rich flavours and soft tannins. they are also much better with a few years of bottle age.
Learn More about Grape varieties
Get your copy of
De Long's Wine Grape Varietal Table
Australian Producers of Petit Verdot
Aldinga Bay McLaren Vale
Alkoomi Frankland River
Anderson Winery Rutherglen
Angoves Winery Riverland
Arimia Margaret River
Arlo Vintners Rutherglen
Atze's Corner Wines Barossa Valley
Bago Vineyards Hastings River
Ballast Stone Estate Currency Creek
Banrock Station Riverland
Barton Estate Canberra
Beach Road McLaren Vale
Beechtree Wines McLaren Vale
Bent Road Granite Belt
Bellarmine Pemberton
Blowfly Wines Northern Slopes Zone
Bremerton Langhorne Creek
Brookside Perth Hills
Brown Brothers King Valley
Brown Brothers King Valley
Bullers Calliope Rutherglen
Cape Grace Wines Margaret River
Capel Vale Geographe
Captain Barossa Barossa Valley
Casella Riverina
Celestial Bay Margaret River
Ceravolo Premium Wines Adelaide Plains
Chateau Mildura Murray Darling
Clovely Estate South Burnett
Cosham Perth Hills
Cullen Wines Margaret River
De Bortoli Riverina
Dowie Doole McLaren Vale
Drakesbrook Wines Peel
Forester Estate Margaret River
Fyffe Field North East Victoria
Gipsie Jack Langhorne Creek
Granite Ridge Wines Granite Belt
Grey Sands Northern Tasmania
Grove Estate Wines Hilltops
Haan Barossa Valley
Hackersley Geographe
Hither and Yon McLaren Vale
Hugh Hamilton McLaren Vale
Indigo Wine Company Beechworth
Inlam Estate Northern Rivers Zone
Jester Hill Granite Belt
Joadja Vineyards Southern Highlands
Kalleske Wines Barossa Valley
Kevin Sobels Wines Hunter Valley
Lake Breeze Langhorne Creek
Lazy River Estate Western Plains
Leconfield Coonawarra
Levantine Hill Estate Yarra Valley
Lillypilly Estate Riverina
Lion Mill Vineyards Perth Hills
Longleat Wines Goulburn Valley
Louee Wines Mudgee
LS Merchants Margaret River
Mardia Wines Barossa Valley
McHenry Hohnen Margaret River
Millbrook Winery Perth Hills
Mount Burrumboot Estate Heathcote
Mr Riggs Wine Company McLaren Vale
Mundrakoona Estate Southern Highlands
Nillumbik Estate Yarra Valley
Noorinbee Selection Vineyards Gippsland
Nursery Ridge Murray Darling
Optimiste Mudgee
Pertaringa McLaren Vale
Petersons Glenesk Estate Mudgee
Pirate Cru Barossa Valley
Pirramimma McLaren Vale
Preston Peak Granite Belt
Pyramids Road Granite Belt
Pyren Vineyard Pyrenees
Ravens Croft Wines Granite Belt
Remarkable View Winery Southern Flinders Region
Riverbank Estate Swan Valley
Robertson of Clare Clare Valley
Romantic Vineyard Pyrenees
Rookery Wines Kangaroo Island
Rymill Coonawarra Coonawarra
Salena Estate Riverland
Salomon Estate Currency Creek
Saltram Barossa Valley
Sam Miranda Wines King Valley
Sassy Wines Orange
Sittella Swan Valley
Slain Giant Barossa Valley
Spook Hill Wines Riverland
St Mary's Limestone Coast Zone
Summit Estate Granite Belt
Switch Currency Creek
Symphony Hill Wines Granite Belt
Taltarni Pyrenees
Tassell Park Wines Margaret River
Temple Bruer Langhorne Creek
Tenafeate Creek Wines Adelaide Plains
The Pawn Wine Company Adelaide Hills
Tizzana Winery South Coast Zone
Toorak Winery Riverina
Trahna Rutherglen Wines Rutherglen
Trentham Estate Murray Darling
Uleybury Wines Adelaide Zone
Victory Point Wines Margaret River
Wallington Wines Cowra
Waterwheel Wines Bendigo
Whicher Ridge Geographe
Whistling Kite Riverland
Williams Springs Road Kangaroo Island
Windowrie Estate Cowra
Wombat Lodge Margaret River
Yalumba Wine Company Eden Valley
Zonte's Footstep Langhorne Creek
Last Update 16 Jan 2021 2021
An Offer from our online Wine Shop Partner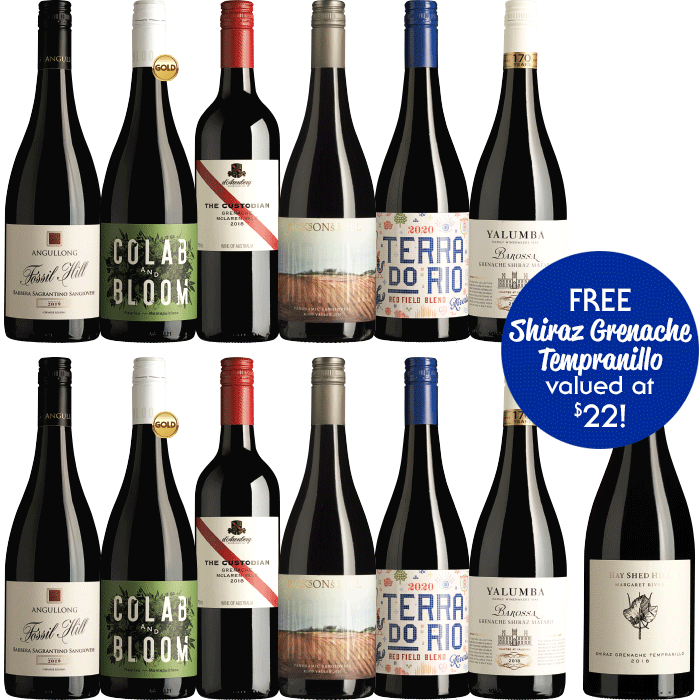 Med Red offer. Includes two bottles of each of six wines, different producers, different regions, different alternative varieties and blends. Plus a bonus bottle. All at an affordable price.
---
---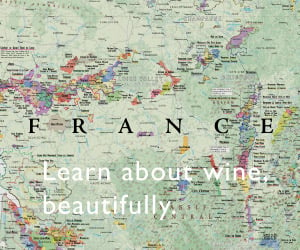 ---
Was this info what you wanted?  

Use the search box below to find more.