Malbec Red Wine Variety
Malbec was a relatively forgotten red wine variety in Australia until about a decade ago, but thanks to Argentina there is now a great deal of interest in the variety.
Malbec in France and In Argentina
Malbec's home is the Cahors Region in South West France. In that region it makes rich dark wines referred to as "black wines". These reached legendary status in pre-Phylloxera times, but the Cahors region has taken a long time to recover from that disaster. Only in recent decades have the Cahors wines regained more than local recognition.
In Cahors the variety is also called Cot, or Auxerrois. Other synonyms include Pressac, Pied Rouge, Jacobain, Grifforin.
Malbec is also used as a minor blending variety by some Bordeaux wineries.
Malbec is one of the varieties described in my Book What Varietal is That?
In Argentina Malbec served as the "workhorse" variety for many years, producing ordinary everyday drinking varieties.
The opinion of the wines was so low that there were vine pull schemes to get rid of them, but fortunately wise heads prevailed.  By the 1990s it was discovered that with a little care and modern technology Malbec could produce acceptable wines at a price point in the North American and European markets.
Soon an export boom began as Argentinian Malbec replaced Australian Shiraz and Chilean Cabernet as the value for money imported wine.
Riding on this success many Argentinian winemakers are now making excellent premium Malbec wines.
malbec in Australia
The variety is certainly less common in Australia than it was a couple of decades ago, but there is some evidence that it may be making a comeback.
Until the 1980s Malbec was used as blending material with Cabernet Sauvignon, Shiraz or both. The role of blending partner with Cabernet has been supplanted by Merlot.
There has always been a few Australian varietal Malbecs around but the variety was fading away until the past decade or so when a few enthusiasts have been giving the variety more attention.
By 2022 there are about 190 wineries using Malbec in Australia:
Ada River Gippsland
Adinfern Margaret River
Alkoomi Frankland River
Andrew Peace Wines Swan Hill
Angas & Bremer Langhorne Creek
Aravina Margaret River
Atlas Wines Clare Valley
Audrey Wilkinson Hunter Valley
Ballandean Estate Granite Belt
Banks Road Geelong
Barrecas Geographe
Bay of Shoals Kangaroo Island
Ben Potts Wines Langhorne Creek
Big Easy Radio McLaren Vale
Bleasdale Langhorne Creek
Blue Pyrenees Pyrenees
Brave Goose Vineyard Goulburn Valley
Bremerton Langhorne Creek
Brookland Valley Margaret River
Brothers in Arms Langhorne Creek
Browns of Padthaway Padthaway
Bungawarra Granite Belt
Campbells Wines Rutherglen
Cape Grace Wines Margaret River
Cape Naturaliste Margaret River
Capel Vale Geographe
Carpe Diem Margaret River
Casa Freschi Langhorne Creek
Casella Riverina
Castelli Estate Denmark
Celestial Bay Margaret River
Chalmers Heathcote
Cherabino Margaret River
Churchview Estate Margaret River
Claymore Clare Valley
Cloudburst Margaret River
Coates Wines McLaren Vale
Cofield Wines Rutherglen
Corymbia Swan Valley
Cowra Estate Cowra
Cullen Wines Margaret River
Delatite Winery Upper Goulburn
Dinny Goonan Family Estate Geelong
Djinta Djinta Gippsland
Drakesbrook Wines Peel
Driftwood Margaret River
Eldredge Clare Valley
Erin Eyes Clare Valley
Evoi Margaret River
Faber Vineyard Swan Valley
Ferngrove Vineyards Frankland River
Flametree Margaret River
Forest Hill Denmark
Forester Estate Margaret River
Fraser Gallop Margaret River
Gaelic Cemetery Clare Valley
Gargoyle Wines Barossa Valley
Gestalt Wines Adelaide Hills
Gil Graves Bendigo
Gill Wine Estate Murray Darling
Gipsie Jack Langhorne Creek
Glandore Estate Hunter Valley
Golden Ball Beechworth
Golden Grove Estate Granite Belt
Gooree Park Mudgee
Grace Farm Margaret River
Grape Farm Winery Pyrenees
Grassy Point Coatsworth Wines Geelong
Grey Sands Northern Tasmania
Haan Barossa Valley
Harcourt Valley Bendigo
Hay Shed Hill Wines Margaret River
Heartland Wines Limestone Coast Zone
Higher Plane Margaret River
Hillbille Blackwood Valley
Hither and Yon McLaren Vale
House of Cards Margaret River
Ironcloud Geographe
Island Brook Margaret River
Jane Brook Estate Swan Valley
Jeanneret Wines Clare Valley
Jilyara Margaret River
Jim Barry Wines Clare Valley
Joadja Vineyards Southern Highlands
John Kosovich Wines Swan Valley
Jones Winery and Vineyard Rutherglen
Juniper Estate Margaret River
Kaesler Barossa Valley
Kanoetree Langhorne Creek
Karatta Wines Robe
Keith Tulloch Wine Hunter Valley
Kimbolton Langhorne Creek
Kings Landing Frankland River
Knappstein Wines Clare Valley
Kurtz Family Vineyards Barossa Valley
La La Land Murray Darling
Lake Breeze Langhorne Creek
Lamonts Swan Valley
Landhaus Estate Adelaide Hills
Langmeil Barossa Valley
Lethbridge Wines Geelong
Levantine Hill Estate Yarra Valley
Little Bridge Canberra
Little River Wines Swan Valley
LS Merchants Margaret River
Macaw Creek Wine Mount Lofty Ranges Zone
Mansfield Wines Mudgee
Marq Margaret River
Matchbox Wines Clare Valley
Matriarch and Rogue Clare Valley
Maxwell Wines McLaren Vale
McHenry Hohnen Margaret River
Mercuri Estate Clare Valley
Mia Valley Heathcote
Millbrook Winery Perth Hills
Mitolo McLaren Vale
Moombaki Wines Denmark
Mordrelle Adelaide Hills
Morris Rutherglen
Moss Brothers Margaret River
Mount Charlie Winery Macedon Ranges
Munari Heathcote
Murrumbateman Canberra
Muster Wine Company Barossa Valley
Nannup Estate Blackwood Valley
Nick Spencer Wines Tumbarumba
O'Leary Walker Clare Valley
Oakway Estate Geographe
Olive Farm Wines Swan Valley
Olive Hills Estate Rutherglen
Palmer Wines Margaret River
Paracombe Wines Adelaide Hills
Petaluma Adelaide Hills
Peter Lehmann Barossa Valley
Petersons Glenesk Estate Mudgee
Pfeiffer Wines Rutherglen
Pike and Joyce Adelaide Hills
Poachers Ridge Vineyards Mount Barker
Pondalowie Bendigo
Possums Vineyard McLaren Vale
Pyren Vineyard Pyrenees
Redheads Barossa Valley
Reedy Creek New England
Risky Business Margaret River
Riverbank Estate Swan Valley
Robert Channon Granite Belt
Robertson of Clare Clare Valley
Rolf Binder Barossa Valley
Rudderless Wines McLaren Vale
Rusden Wines Barossa Valley
SC Pannell McLaren Vale
Seabrook Barossa Valley
Serafino Wines McLaren Vale
Serrat Yarra Valley
Settlers Ridge Margaret River
Sevenhill Wines Clare Valley
Silkwood Wines Pemberton
SinglefileWines Denmark
Skillogalee Clare Valley
Slain Giant Barossa Valley
Steve Wiblin's Erin Eyes Clare Valley
Stone Bridge Wines Clare Valley
Summit Estate Granite Belt
Sussex Squire Clare Valley
Swinny Frankland River
Tahbilk Nagambie Lakes
Talisman Wines Geographe
Tamburlaine Hunter Valley
Temple Bruer Langhorne Creek
The Islander Estate Vineyards Kangaroo Island
The Silos Estate Shoalhaven Coast
Thorn-Clarke Wines Barossa Valley
Tim Adams Clare Valley
Tonon Vineyard and Winery Perth Hills
Trimboli Riverina
tripe.Escariot Margaret River
Victory Point Wines Margaret River
Vinaceous Various
Virgara Wines Adelaide Plains
Warrabilla Wines Rutherglen
Warramunda Estate Yarra Valley
Waterwheel Wines Bendigo
Wendouree Clare Valley
Whicher Ridge Geographe
Whiskey Gully Granite Belt
Whistling Eagle Wines Heathcote
Windows Estate Margaret River
Winya Wines Queensland Zone
Wise Wine Margaret River
Wombat Lodge Margaret River
Xanadu Margaret River
Yarra Peaks Yarra Valley
Yarra Yering Yarra Valley
Zilzie Murray Darling
Zonte's Footstep McLaren Vale
Updated 16 Jan 2023
---
---
Buy some Malbec
Bleasdale in Langhorne Creek have a reputation for producing excellent Malbec.  Their Second Innings Malbec has won multiple Trophy's and medals over the years. 
But is it the best?
You can get an idea by checking this offer.
You get 2 bottles each of six different Aussie Malbecs, including the Second Innings. Different producers, different regions. At a great price of under $20 per bottle.
You decide which is best.
The taste of Malbec
Some Malbec wines, particularly those from the French region of Cahors are particularly dark in appearance, so much so as they are known as the Black Wines of Cahors.
When you taste Cahors wines though, you may be surprised at the smoother flavour, although many have firm tannic structure. These tannins of course indicate that the wine is probably suitable for ageing.
Rich, gamey, tannic, blackberry, damson, violets...

These are some of the descriptors for these wines used on De Long's Wine Grape Varietal Table
A dark purple colour, a thrilling damson and violet aroma , a lush fat rich fruit flavour and a positively soothing ripe tannic structure
Order with free worldwide delivery
---
Malbec and food
The two homes of Malbec give some clues for what foods you might consider.
Cahors is in South West France where the classic dish is cassoulet - a rustic haricot bean based stew that includes sausages, confit of duck and maybe some pork and other meats.

Argentina is the home of Beef and BBQs, or assado. So you might accompany your Malbec with grilled steak, sausages or beef ribs.
See the book Daring Pairings for more food pairing suggestions.
See this page for an article about Malbec
---
An Offer from our online Wine Shop Partner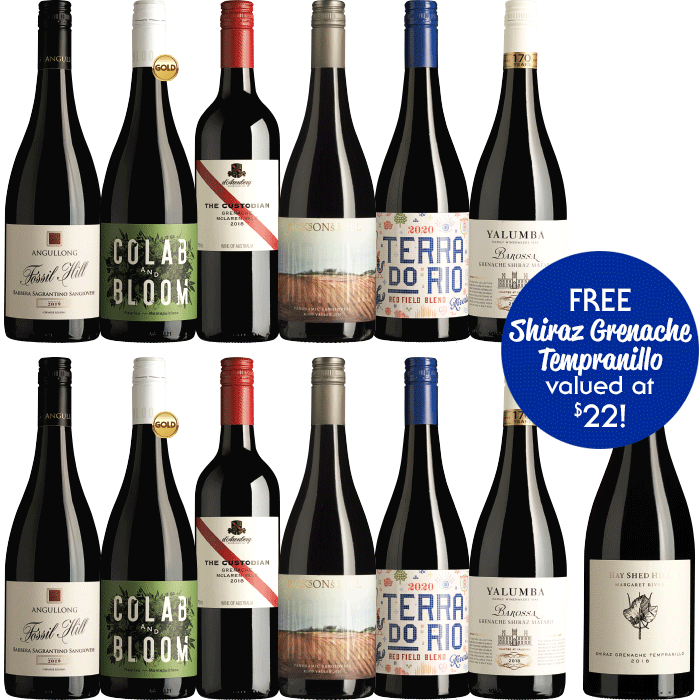 Med Red offer. Includes two bottles of each of six wines, different producers, different regions, different alternative varieties and blends. Plus a bonus bottle. All at an affordable price.
---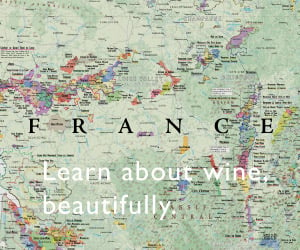 ---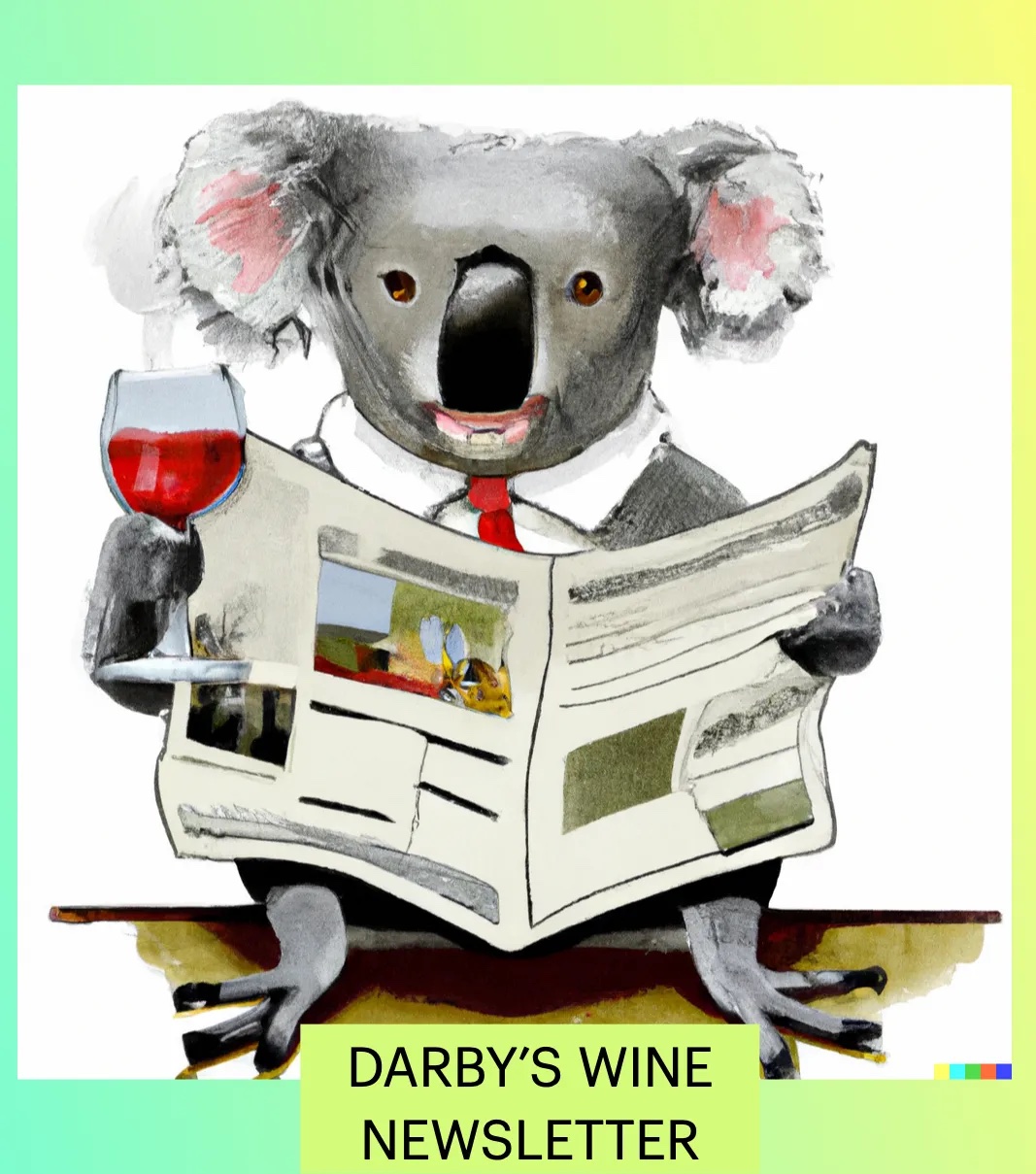 Sign up to Darby's Wine Newsletter to receive all the latest news, updates to this site and special offers plus invites to exclusive events.
Was this info what you wanted?  

Use the search box below to find more.