Sylvaner White wine Variety
Sylvaner is a white wine variety is grown in Germany, France (Alsace), Italy and Switzerland and several places in Eastern Europe. The name is spelt Silvaner in Germany. In Switzerland the variety is also known as Johannisberg.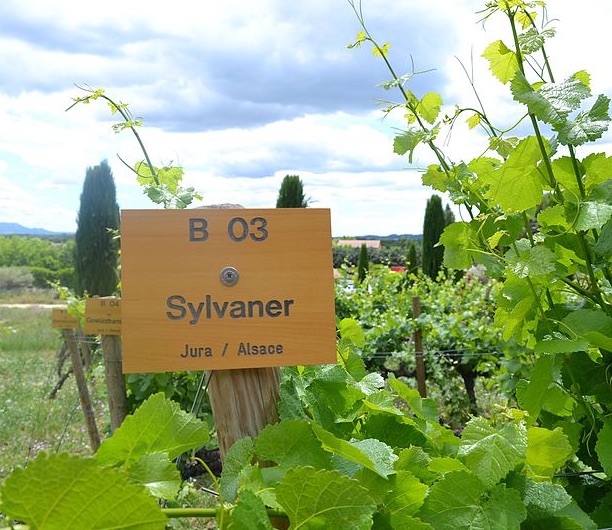 Marianne Casamance [CC BY-SA 4.0], via Wikimedia Commons
This variety is used to make both sweet and dry white wine styles. As an early ripening variety it can be used in cooler areas. Its characteristic high acidity is an asset in crisp young white wines.
Sylvaner is one of those unfashionable varieties that can be well worth seeking out. It is not highly regarded, if even acknowledged at all, by mainstream of wine writers and critics. Therefore if someone is growing it and making wine you know they have invested a little passion into the wine. My advice is to try it with an open mind, you could be in for a surprise. You might find it better drinking than the torrents of Sauvignon Blanc that are coming across the Tasman.
Sylvaner iN Australia
Angoves Winery
Riverland
Ballandean Estate
Granite Belt
Darling Estate
King Valley
Felsberg Winery
Granite Belt
Home Hill
Southern Tasmania
Shy Susan
Southern Tasmania
Thick as Thieves
Yarra Valley
Updated 1 August 2021
Sylvaner and Food
A crisp dry Sylvaner could be served with rollmops in sour cream as an appetiser, poached trout or other river fish or even wiener schnitzel as a main course.
Sweet Sylvaner wines can be served with desserts, perhaps an apple strudel, or with soft cheese and dried fruits.
An Offer from our online Wine Shop Partner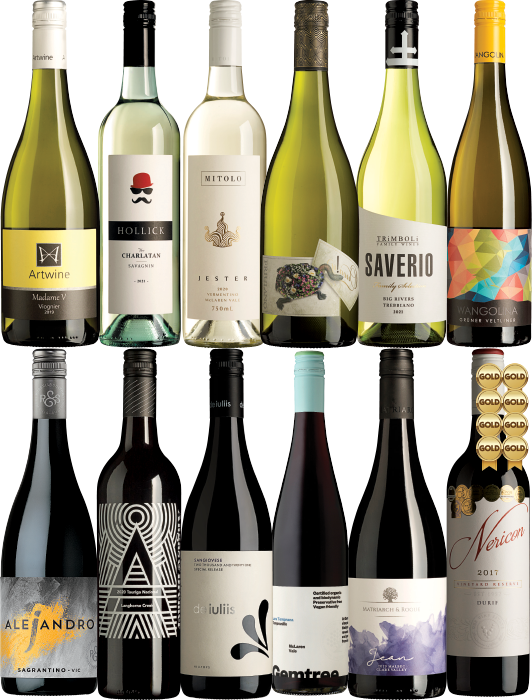 Six whites - Viognier, Savagnin, Gruner Veltliner, Vermentino, Friulano, Trebbiano .
Six reds - Sagrantino, Sangiovese, Malbec, Durif, Tempranillo, Touriga. 
Together they  make up a fine survey of the major alternative wine varieties made in Australia today by some of our best winemakers across Australian regions. 
Also available as all reds and all whites dozens.
And at a great price..
---
---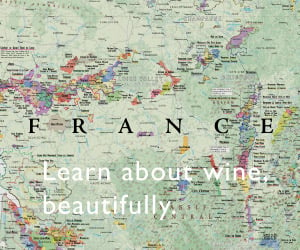 ---
Was this info what you wanted?  

Use the search box below to find more.
Before you go
Please subscribe to my newsletter...

I promise not to abuse your inbox. You will receive no more than three emails per month, most often just one, and you can unsubscribe at any time.