Muller Thurgau white wine variety

Muller Thurgau is a white wine grape variety suited to cooler wine growing regions. Synonyms include Rivaner and Riesling-Sylvaner, both given in the mistaken assumptions about its pedigree.

Muller Thurgau is a man made variety, once commonly believed to be a Riesling Sylvaner cross, hence the synonyms above. More recently DNA fingerprinting has shown its parents are actually Riesling and Madeleine Royale.

Whatever its parentage the variety gets a fairly bad press with many critics accusing it of producing dull wine. This is often done by way of comparison with Riesling, a fairly high hurdle for any variety to overcome.
Nevertheless Muller Thurgau was widely planted in Germany and in New Zealand, where its virtue of very early maturity made it quite popular.

Muller Thurgau is one of those grape varieties that has developed a bad reputation because it has been used as in high yielding vineyards to make huge volumes of fairly ordinary sweet white wine.
Remember Black Tower and Blue Nun? They were chiefly MT, but the variety was not the main reason the wines were so unattractive.

Muller Thurgau's fortunes are now on the wane, and its future seems to be as a niche variety for regions where it is too cold to ripen other more attractive varieties. If there is hint of hot weather during ripening the acid levels in the grapes plummet and so does the prospect of making a good wine. This problem has contributed to its decline in favour.

Despite it problems there are a few wine makers who think the variety is worth taking seriously, and they have some supporters among the wine drinking community.
Muller Thurgau in Australia

This variety is in decline in Australia just a few producers are persisting with it. It is featured in both What Varietal is That? and in Rare Ozzies books.
Galafrey Mount Barker
Marions Vineyard Northern Tasmania
Pieter van Gent Mudgee
Snowy Vineyard Southern New South Wales Zone
Whitehorse Wines Ballarat
Updated 5 Dec 2018
An Offer from our online Wine Shop Partner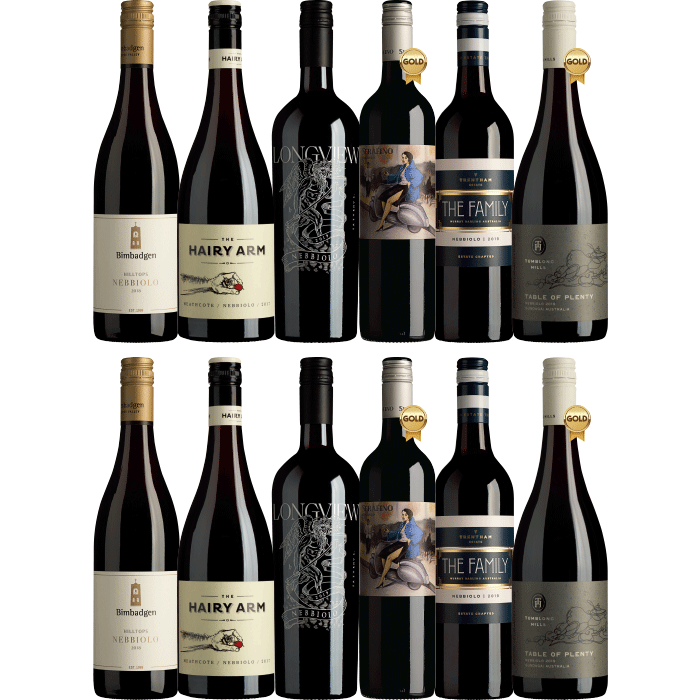 A Nebbiolo Sampler Pack
The quality of Aussie Nebbiolo has improved markedly over the past few years.  This sampler pack will show you why.  Two bottles each of six different Aussie Nebbiolo wines from six producers, six regions.
---
Was this info what you wanted?  

Use the search box below to find more.
Before you go
Please subscribe to my newsletter...

I promise not to abuse your inbox. You will receive no more than three emails per month, most often just one, and you can unsubscribe at any time.