Negroamaro red wine variety in Australia
Negroamaro's native habitat is Puglia, that's the stiletto heel of Italy's boot. There it makes deeply colored red wines and as I found in a recent trip to the region, it also makes a nice sparkling rose wine. The most highly regarded wine made from Negroamaro is
Salice Salentino
, a DOC region in Southern Puglia. These wines are predominantly Negroamaro with often blended with more aromatic Malvasi Nera.
Many commentators think that the name comes from the Italian words for black "black" and "bitter". The wines are certainly deeply coloured even black, but they are not really bitter. An alternative idea is that the amaro part of the word comes from a Greek word for black as well. So the translation is "black black". My friend and Puglian wine specialist Silvestro Silvestori of Awaiting Table cooking school subscribes to the latter idea which he thinks better describes the wines.
The climate in Puglia is quite hot in viticultural terms and therefore suitable for late ripening varieties. Therefore some Australian winemakers feel Negroamaro could be suitable for many Australian regions.
As you can see from the list below it is early days yet, we need quite a few years before we start to see if this red wine variety can make a significant contribution to the Australian wine scene.
Australian Wineries with Negroamaro
Black Stump Wines Clare Valley | By Jingo Adelaide Hills | Chalmers Heathcote | Jacobs Creek Barossa Valley | Mudgee Homestead Estate Mudgee | Parish Hill Wines Adelaide Hills | Tallavera Grove Winery Hunter Valley | Torzi Matthews Eden Valley
Do you know about any other Australian wineries interested in Negroamaro? Please add a comment in the box below.
De Long's Wine Map of Italy
is a great way to learn about Italian wine varieties.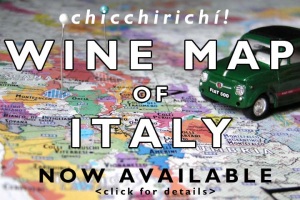 Keep in touch with Vinodiversity
Just enter your details below and you will receive an occasional newsletter letting you know all about the alternative varietal wine scene in Australia and beyond.