Prosecco Wine Variety
Prosecco is a white wine variety grown in the North East of Italy. The grape variety gives it's name to a style of sparkling wine. It is becoming increasingly popular in Australia.
Prosecco Road in the King Valley
There was some commercial pressure to rename the grape variety name to "Glera" and to claim geographic indicator protection to the name Prosecco
While Prosecco is mainly used to make low alcohol sparkling wines, occasionally it is used for still wines.
Prosecco can be frizzante, semi sparkling, or spumante, fully sparkling.
Prosecco is becoming more popular as many wine drinkers are looking for a light dry sparkling wine with lower alcohol. To some extent Prosecco is following on from the success of Moscato, but for people who prefer drier wine styles.
Prosecco Wine in Australia
The following wineries are making Australian Prosecco
Artwine Clare Valley | Bogie Man Wines Strathbogie Ranges | Box Grove Vineyard Nagambie Lakes | Boyntons Feathertop Alpine Valleys | Brown Brothers King Valley | Chrismont King Valley | Coriole McLaren Vale | Dal Zotto Estate King Valley | Dalfarras Nagambie Lakes | Di Lusso Estate Mudgee | Gapsted Alpine Valleys | Lana King Valley | Mount Towrong Macedon Ranges | Mount Buff Wines Alpine Valleys | Niccolo Adelaide Hills | Parish Hill Wines Adelaide Hills | Salena Estate Riverland | Sam Miranda Wines King Valley | Stefano di Pieri Murray Darling | Terra Felix Upper Goulburn | Vinea Marson Heathcote
Prosecco and Food
Well, you don't need any. Prosecco is light and relatively low in alcohol and thus it can be enjoyed on it's own.
But it is quite suitable as an accompaniment to light meals or perhaps with a few olives late in the afternoon.
Learn more about Italian Wine Varieties
Check out this beautiful wine map of Italy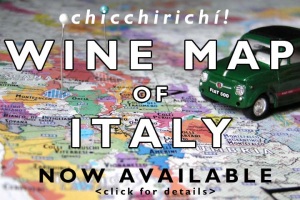 Keep in touch with Vinodiversity
Just enter your details below and you will receive an occasional newsletter letting you know all about the alternative varietal wine scene in Australia and beyond.