South African wine Map
This wine map of South Africa is the ideal way to find out more about this fascinating region.
The South African wine industry goes back 350 years.  The Mediterranean climate and varied topography and soils make for an interesting series of terroirs for the production of fine wine.
Here's what is on the map
South Africa's official wine areas are classified according to its Wine of Origin (WO) designations.
The WO system consists of Geographical Units, Regions, Districts and Wards in increasing order of specificity.  A succinct summary of this system is given on the margins of the map.
Two insets cover the Free State and Northern Cape regions a detailed map of the famed Stellenbosch region.
There is also a brief statistical summary of grape varieties and production statistics.

The map is accurate and detailed following in the exacting standards of the De Long Wine Company.
Order your South African Wine Map Here
If you are in Australia or New Zealand please order  via this page.  
Please note you pay via the Paypal System.  If you don't have a Paypal account then you can pay Paypal with your credit or debit card.
For bulk orders please contact me.
If you want your map delivered elsewhere, or would like the folded or digital versions

Please order from this page
Wine maps available
France

 (Temporarily out of Stock)
---
Another view of the map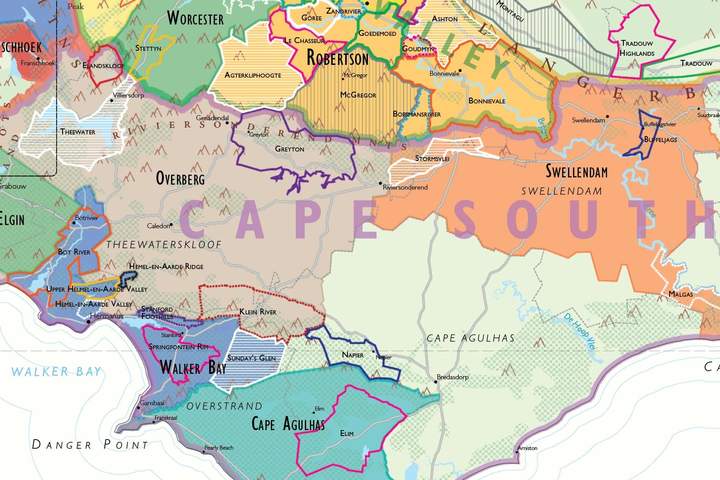 ---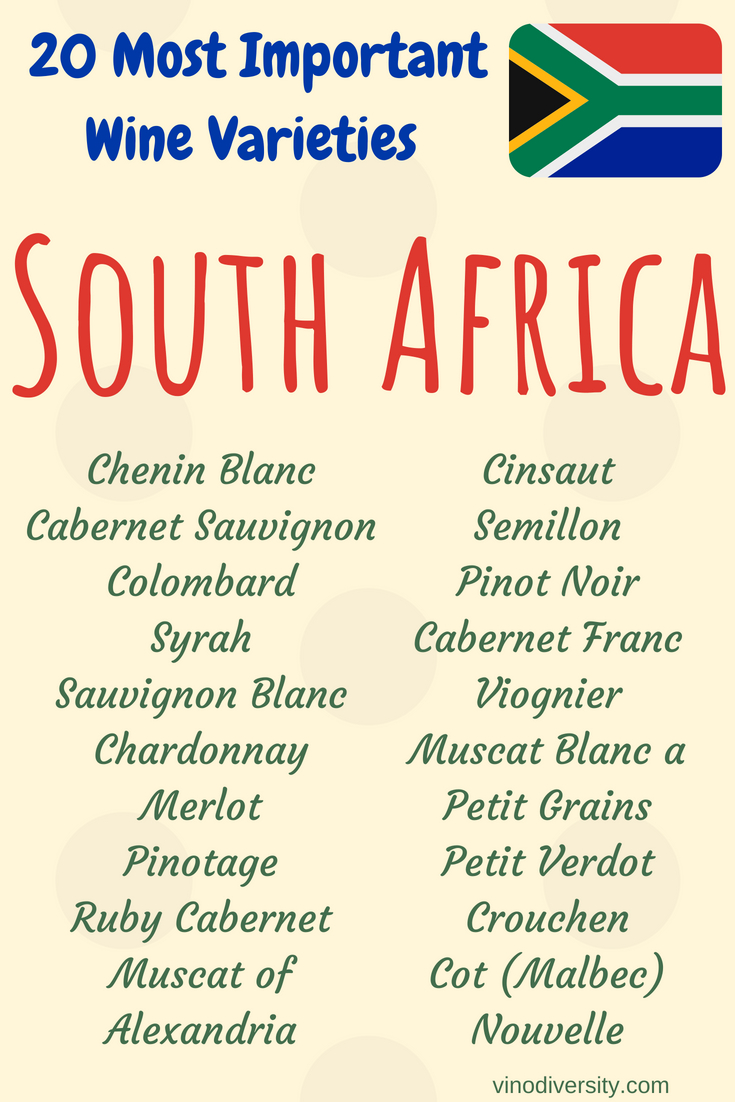 ---
---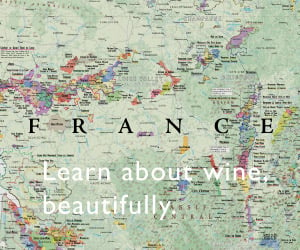 ---
Was this info what you wanted?  

Use the search box below to find more.
Before you go
Please subscribe to my newsletter...

I promise not to abuse your inbox. You will receive no more than three emails per month, most often just one, and you can unsubscribe at any time.