Wine Map of Germany
Now available! Wine Map of Germany
Use this Button to order for delivery to Australian Address.
---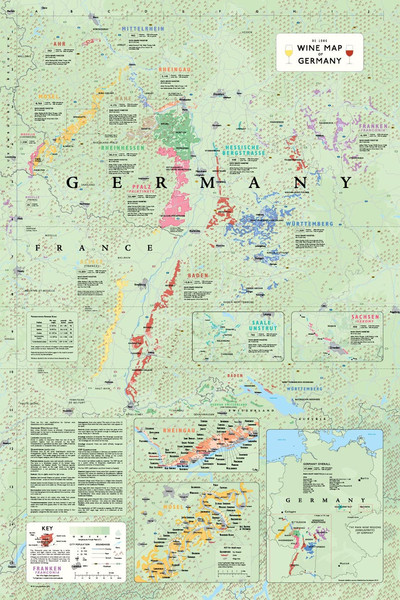 With this map you can
Quickly find all of Germany's many wine regions (Anbaugebiete)
Discover the main varieties in each region
Frame it to decorate your tasting room, bar, or dining room
Impress your friends with your knowledge of German wine
Map features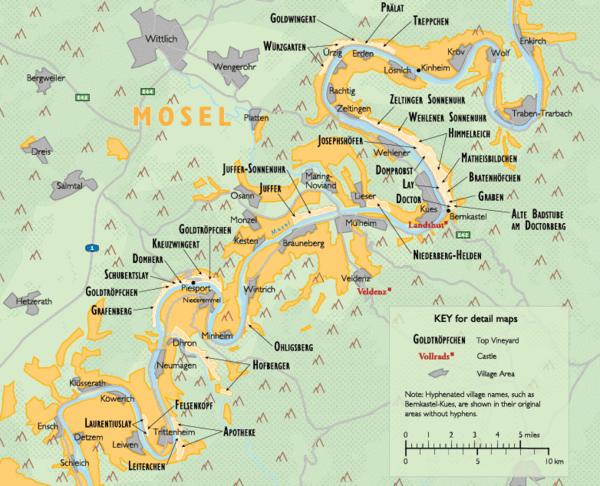 This highly detailed map shows all of the main regions including the top vineyard areas, top wine villages and grape varieties.
It also includes vineyard maps of the Mosel and Rheingau regions.
It's a great way to come to terms with the complexities of German wine.
24 by 36 inches (approx 600 by 900mm).
Expertly printed on heavyweight acid-free archival paper.
Suitable framing or laminating
Published: December 2014
Available for postage to Australian addresses via this button
For postage to other regions please visit Delong Wine Info
Keep in touch with Vinodiversity
Just enter your details below and you will receive an occasional newsletter letting you know all about the alternative varietal wine scene in Australia and beyond.