---
The Metro Wine Map of France
Vinodiversity readers are familiar with the superb range of Wine Information Products from the De Long Wine Info Group - the Wine Grape Vareital Table and the incredibly detailed wine country maps.
Here's something new. It's clever and useful.
****Now Part of Clearance Sale****
This map is at once a piece of fun but it is also very functional as a learning tool. The major French wine regions are arranged and colour coded, just like the lines on real Paris Metro maps.
The important appellations are marked as "stations" on the "lines" and major cities are also included to get your bearings.
And just to keep Vinodiversity readers happy the major grape varieties of each region are also indicated.
Here's the fine detail
Nearly sold out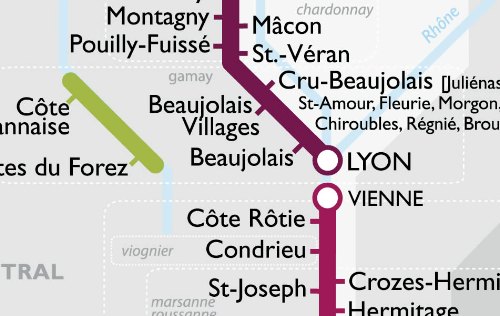 About the map
Perfect for all levels of wine knowledge. An excellent teaching tool for novices and a cool gift for intermediate and expert wine enthusiasts

The major wine regions of France and their appellations shown clearly in their relative positions

Major grape varieties shown in context with their corresponding appellations

Major geographical features and architectural landmarks indicated

18 x 24 in (450 X 600mm)  expertly printed on heavyweight acid-free matte paper, suitable for framing
Use this button to order for
delivery to Australian Address only
For delivery elsewhere please visit
De Long Wine Website
Abuzz with Alternatives
dozen Offer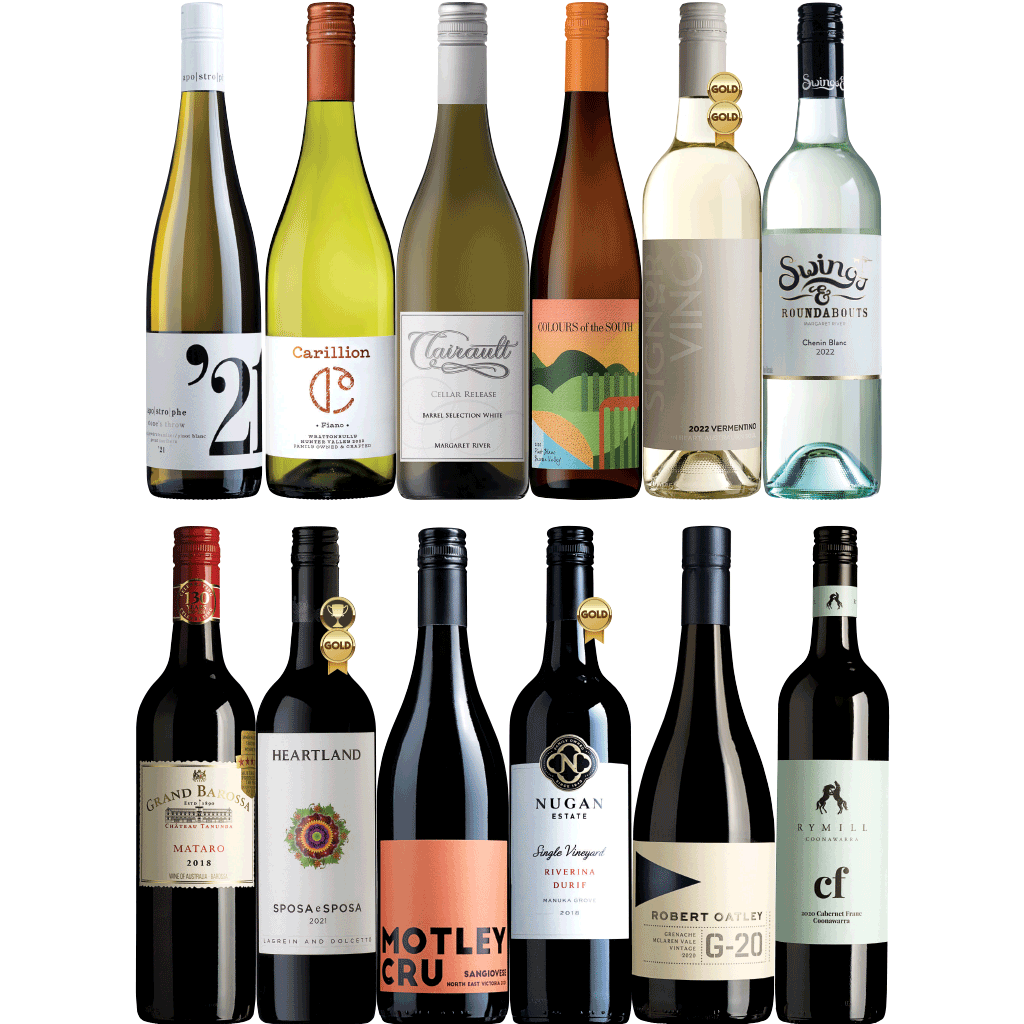 Twelve different alternative varieties and blends.
Also available as all red or all whites.
And at an affordable price.
---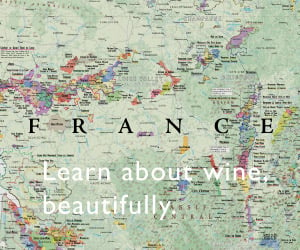 ---
Was this info what you wanted?  

Use the search box below to find more.